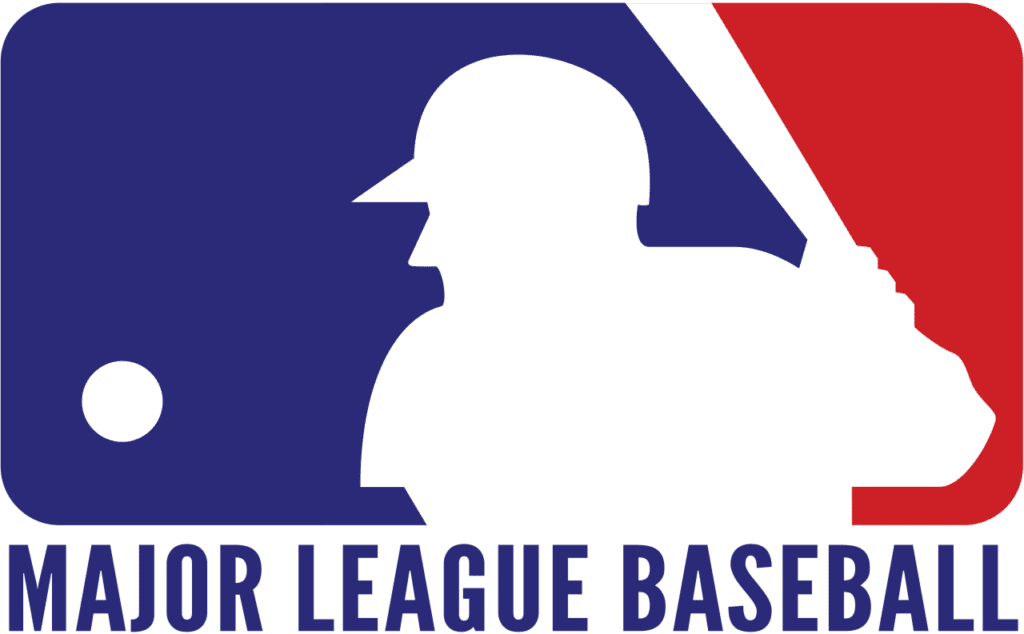 Daz Cameron Makes Home Run-Robbing Catch and Starts Double Play to Claim Play of the Week
May 23rd, 2022
All-Star infielder Trevor Story of the Boston Red Sox has been chosen the American League Player of the Week presented by Chevrolet, and All-Star starting pitcher Sandy Alcantara of the Miami Marlins has been named the National League Player of the Week presented by Chevrolet. The announcements were made earlier today on MLB Network.
Story earned his fifth career Player of the Week Award and his first in the AL, previously winning in the NL while a member of the Colorado Rockies. Trevor is Boston's first winner since his teammate Kiké Hernández last July. Alcantara claimed his first career Player of the Week Award and is Miami's first winner since All-Star Starling Marte last June. Sandy is the first Marlins hurler to accomplish the feat since Edinson Vólquez in June 2017.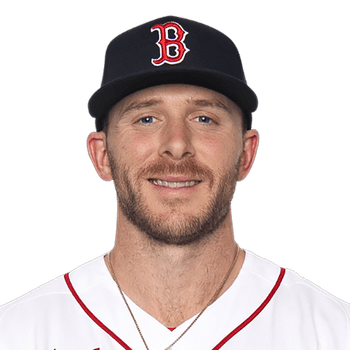 Trevor Story, Boston Red Sox (@trevv4)
Batted .360 (9-for-25) with 10 runs scored, a double, six home runs, 14 RBI, five walks, two stolen bases and a 1.120 slugging percentage over seven games played.
Tied Boston's single-game record with three home runs on Thursday against the Seattle Mariners, his second career three-homer game. Became the first second baseman in MLB history to log three round-trippers and a stolen base in one game.
With a grand slam on Friday, became the third player in MLB history to log a grand slam in the contest following a three-home run game, according to the Elias Sports Bureau (also: Jeromy Burnitz, 2001; Sammy Sosa, 2002).
Became the fourth player (fifth time) in franchise history to log four homers and 11 RBI across a two-game span, joining Nomar Garciaparra (2002 & 1999), Ken Harrelson (1968), Hall of Famer Bobby Doerr (1950) and Jim Tabor (1939).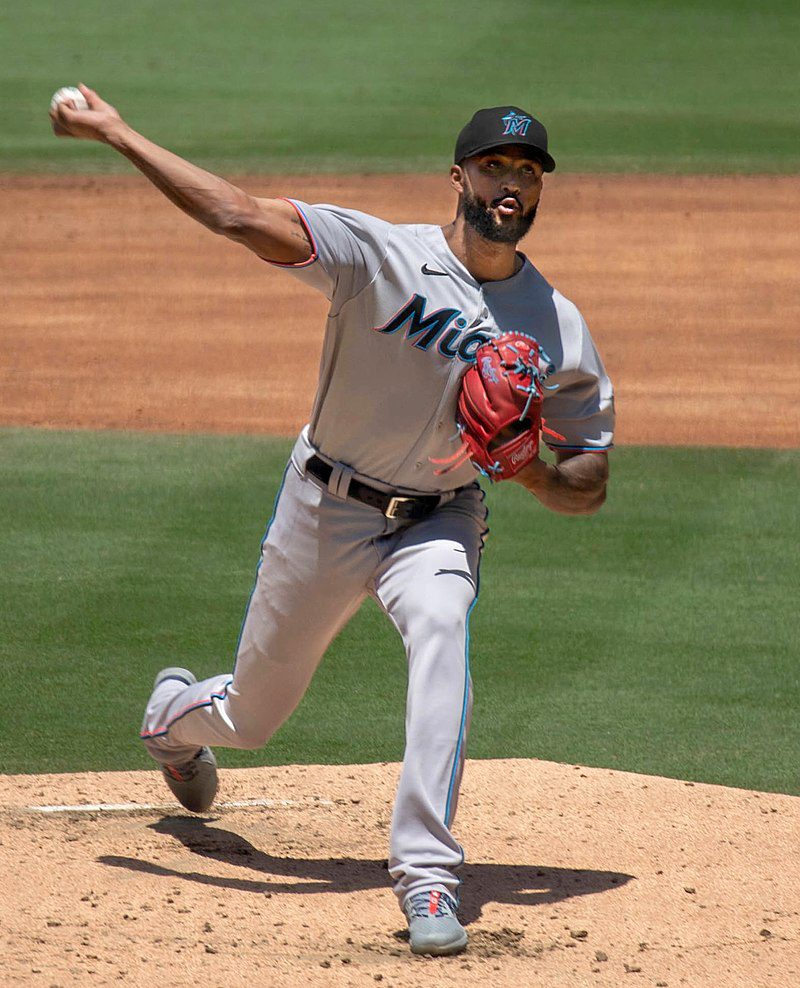 Sandy Alcantara, Miami Marlins (@sandyalcantaramph)
Earned the win in both of his decisions while notching 12 strikeouts across 17.0 innings. Permitted one earned run on nine hits and three walks.
Delivered his fourth career complete game in yesterday's win over the Atlanta Braves. Tallied seven punchouts on 115 pitches, both of which were season highs.
Posted the second two-outing stretch of his career with 17.0-or-more innings of one-run ball while allowing nine hits-or-fewer (also September 2021). The last Marlins hurler other than Alcantara to accomplish the feat was Dontrelle Willis in April 2005, the year in which he finished second in NL Cy Young Award voting.
Has averaged 8.0 innings over his last three outings dating back to May 11th, posting a 0.75 ERA while notching 18 strikeouts and yielding just 11 hits across 24.0 frames.
Other noteworthy AL performances for the week included All-Stars Tim Anderson (.462, 4 R, 12 H, 6 RBI), Johnny Cueto (12.0 IP, 12 SO, 4 BB, 8 H) and Liam Hendriks (4 SV, 0.00 ERA, 7 SO, 0 BB) of the Chicago White Sox; outfielder Randy Arozarena (.435, 10 H, 3 HR, 7 RBI) of the Tampa Bay Rays; starter Brady Singer (1-0, 0.00 ERA, 14.0 IP, 12 SO) of the Kansas City Royals; All-Star starter Luis Severino (1-0, 0.69 ERA, 12 SO, 2 BB) of the New York Yankees; All-Star outfielder Mike Trout (.375, 3 2B, 3 HR, 6 RBI) of the Los Angeles Angels; and Story's All-Star teammates Rafael Devers (.393, 6 R, 6 XBH, 5 RBI) and J.D. Martinez (.500, 7 R, 12 H, 5 XBH).
Other noteworthy NL performances last week included All-Star first baseman Paul Goldschmidt (.481, 13 R, 7 XBH, 9 RBI) of the St. Louis Cardinals; All-Star outfielder Mookie Betts (.357, 11 R, 4 2B, 3 HR) of the Los Angeles Dodgers; All-Stars Manny Machado (.444, 6 R, 12 H, 6 XBH) and Taylor Rogers (3 SV, 0.00 ERA, 4 SO, 1 BB) of the San Diego Padres; All-Star first baseman Pete Alonso (.321, 9 H, 2 HR, 8 RBI) of the New York Mets; first baseman C.J. Cron (.458, 8 R, 4 XBH, 7 RBI) of the Colorado Rockies; and infielder Josh Rojas (.350, 7 R, 3 HR, 6 RBI) of the Arizona Diamondbacks.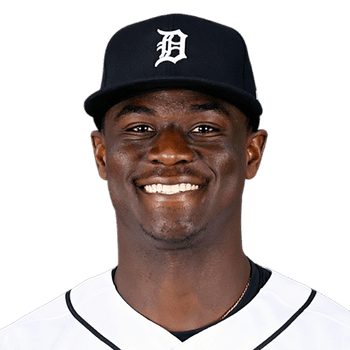 Electric Play of the Week presented by Chevrolet
Home Run-Robbing Catch and Double Play by Daz Cameron of the Detroit Tigers
May 22nd at CLE – Watch It Here
Outfielder Daz Cameron of the Detroit Tigers earned his first career Play of the Week Award and is Detroit's first winner since JaCoby Jones in June 2019. In the bottom of the fifth inning against the Cleveland Guardians at Progressive Field, Cameron made a leaping catch at the wall to rob Amed Rosario of a home run before also throwing to first base to nab Austin Hedges for a double play. Additional Play of the Week candidates included Kyle Tucker's home run-robbing catch at Fenway Park; Mookie Betts' throw home for an inning-ending double play; Jeff McNeil's diving catch in left field; Tim Anderson's jump-throw across the diamond; and the Washington Nationals' triple play against the Milwaukee Brewers.
COURTESY MLBpressbox.com