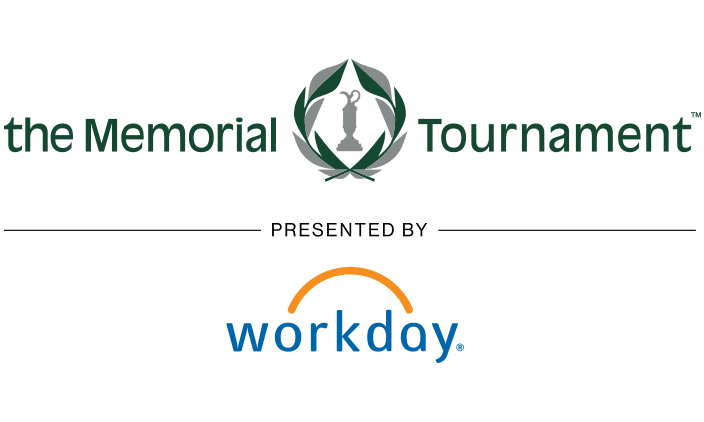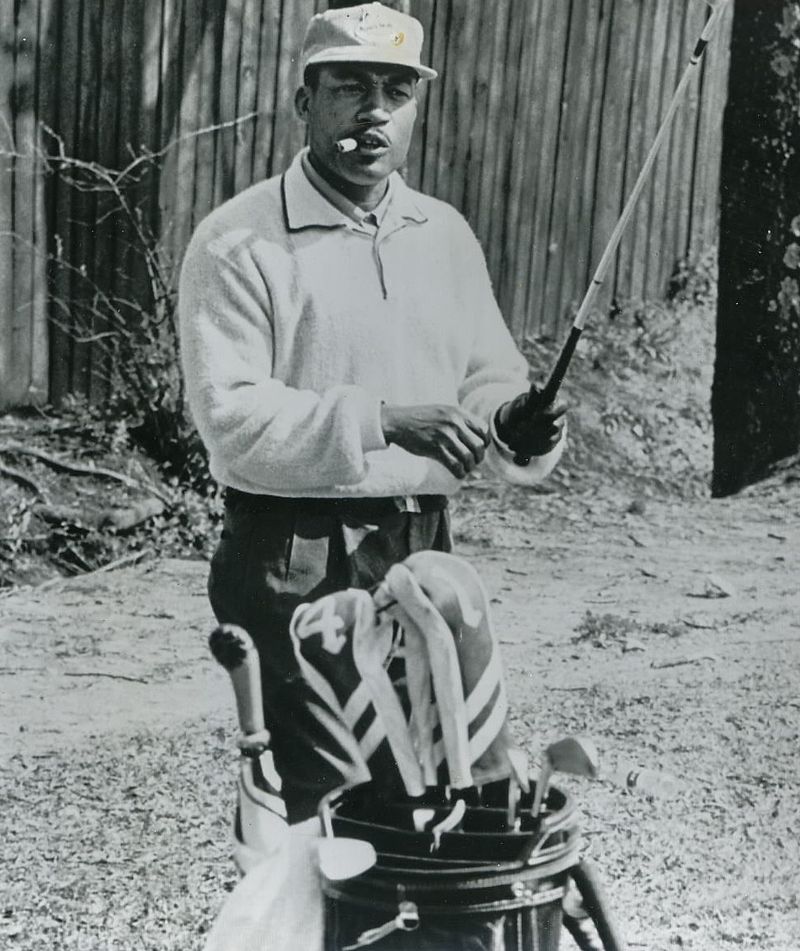 The Captains Club has chosen World Golf Hall of Fame member and golf pioneer Charlie Sifford as a 2022 Memorial Tournament Honoree alongside two-time Masters winner Ben Crenshaw. Sifford is the 80th individual selected to receive the prestigious honor that will be posthumously presented during the annual Honoree Ceremony on Wednesday, June 1, at Muirfield Village Golf Club.
Charles Luther Sifford was born June 2, 1922, in Charlotte, N.C., one of six children to parents Roscoe and Eliza. He was introduced to the game at the age of 10 when he began to caddie at Carolina Country Club to help the family finances. He was able to play there when the course was closed or whenever he could sneak in a few holes, and he received instructional help from PGA professional Clayton Heafner.
He moved to Philadelphia when he was 17 and began competing against other Black golfers before serving in the Army. He turned pro at age 26 and followed his mentor Ted Rhodes to the United Golfers Association, where he soon became its top player, winning the Negro National Open six times. He gained notice with a victory in the Long Beach Open, shooting a final-round 7-under 64 to beat the likes of Billy Casper and Gene Littler. It wasn't an official tour event at 54 holes, but to Sifford it was huge, saying, "This is what I've been waiting for. Now I hope I'll really be able to go.
And go he did, becoming the first Black member of the TOUR in 1961 when the PGA lifted its Caucasian-only clause. He was 39. Sifford won twice, at the 1967 Hartford Open and the '69 Los Angeles Open, and he was a mainstay among the top 60 on the money list for a number of years. He later added one of the biggest prizes in senior golf with the 1975 Senior PGA Championship.
Sifford was inducted into the World Golf Hall of Fame in 2004. Among those who spoke on his behalf at the ceremony were Gary Player and Tiger Woods. In 2014, he received the Presidential Medal of Freedom from President Barack Obama.
Sifford died of complications from a stroke on Feb. 3, 2015, in Cleveland, Ohio, at the age of 92. President Obama said that Sifford, "had faced indignity and injustice even as he faced the competition … and helped to alter the course of the sport and the country he loved."
To purchase remaining badge options for the 2022 Memorial Tournament presented by Workday, the public may visit www.memorialbadges.com or call the Tournament Ticket Office 9 a.m.-5 p.m. EDT weekdays at 877-MT BADGE (877-682-2343). Free Junior tickets are available in advance with a valid badge purchase or at all entry gates during Tournament week for kids 18 and under (must be accompanied by a ticketed adult). Any Day Practice Round tickets are available in packs of three. The cost is $45 and each ticket provides single-day practice-round access to the Tournament grounds Monday (5/30), Tuesday (5/31), or Wednesday (6/1).
For more information about the Memorial Tournament presented by Workday, please visit thememorialtournament.com. For the latest news and updates on social media, follow the Tournament on Twitter and Instagram at @MemorialGolf and on Facebook at Facebook.com/theMemorialTournament.
About the Memorial Tournament presented by Workday
The Memorial Tournament presented by Workday is held annually at Muirfield Village Golf Club in Dublin, Ohio, a suburb of Columbus. The Tournament, founded and hosted by Jack Nicklaus, is conducted each year with three goals in mind: to honor the memory of individuals living and deceased who have distinguished themselves in the game of golf; to showcase the world's best golfers competing on one of the most challenging venues in the world for the enjoyment of spectators; and to benefit many Greater Columbus Charities in alliance with the Nicklaus Children's Health Care Foundation, Nationwide Children's Hospital, Eat. Learn. Play. and numerous other local organizations. For more information, visit www.thememorialtournament.com or call 614-889-6700.
About Workday
Workday is a leading provider of enterprise cloud applications for finance and human resources, helping customers adapt and thrive in a changing world. Workday applications for financial management, human resources, planning, spend management, and analytics have been adopted by thousands of organizations around the world and across industries—from medium-sized businesses to more than 50% of the Fortune 500. For more information about Workday, visit workday.com.
COURTESY MEMORIAL TOURNAMENT COMMUNICATIONS