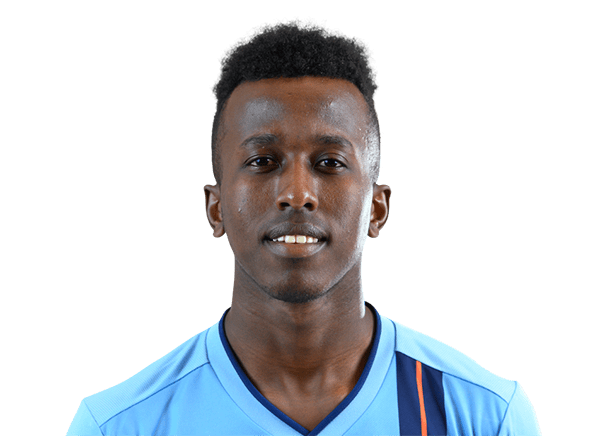 FROM WIKIPEDIA COMMONS
Abdirizak Sheikuna Mohamed (Somali: Cabdi Maxamed; born October 25, 1996) is a footballer who plays for MLS Next Pro team Columbus Crew 2 and the Somalia national team.
INTERNATIONAL CAREER
Mohamed was born in Kenya to Somali parents, and was raised in the United States. In September 2019, Mohamed was called into the Somalia national football team for its 2022 World Cup qualifiers against Zimbabwe. On September 5, 2019, he made his international debut for Somalia in their 1–0 win over Zimbabwe.
COLUMBUS CREW 2 NEWS
BLACK & GOLD NOTES
CREW 2 RECORDS ANOTHER CLEAN SHEET

On Sunday, Columbus Crew 2 registered the Club's sixth
consecutive win, following a 1-0 defeat of NYCFC II. Firstteam goalkeeper Patrick Schulte made his fourth start of the 2022 season for Crew 2 on Sunday, while also post- ing his fourth clean sheet for the Black & Gold. Following Sunday's clean sheet victory over NYCFC II, Crew 2 took
sole possession of first place in the MLS NEXT Pro Eastern
Conference standings, and leads the League in shutouts.
Schulte, as mentioned, has registered four clean sheets,
while fellow first-team goalkeeper Brady Scott has also
accounted for one clean sheet for Crew 2.