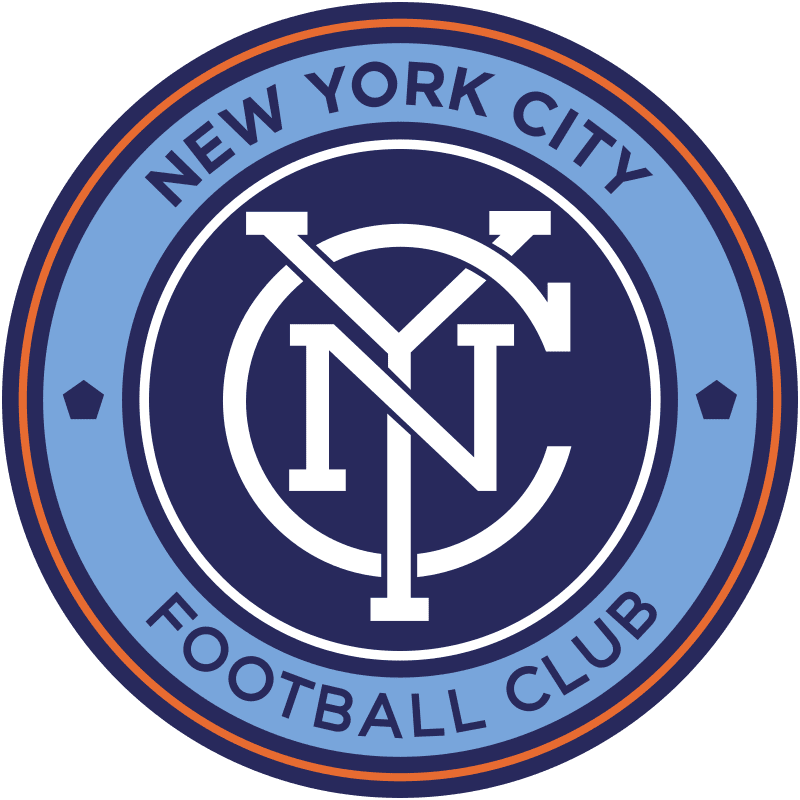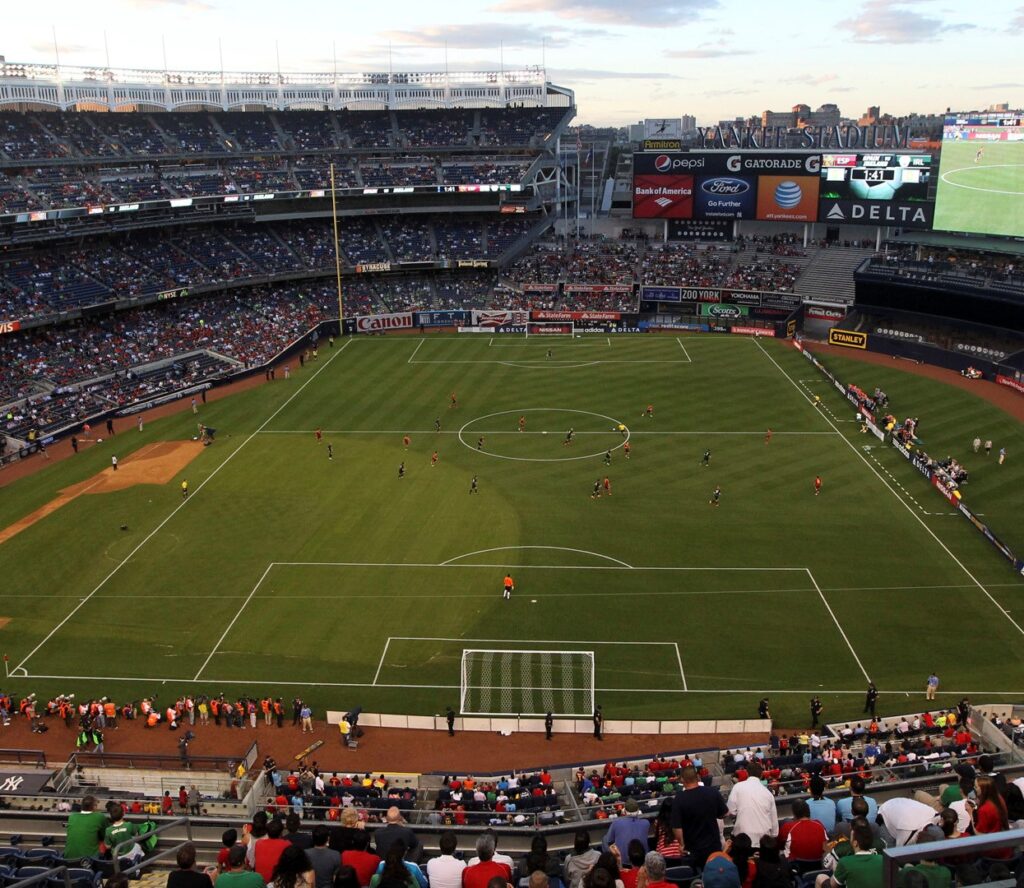 Saturday, May 14, 2022 | Kick-off Time: 7:08 PM 2022 MLS Regular Season – Matchday 10 Yankee Stadium | The Bronx, New York #NYCvsCLB
BROADCAST INFORMATION
TV:YES NetworkCommentary (English): Joe Tolleson | Ian Paul JoyAudio Streaming English (Live): TuneIn; NYCFC.com/RadioCommentary: Glenn Crooks / Matthew LawrenceAudio Streaming Spanish (Live): TuneIn; NYCFC.com/RadioCommentary: Roberto Abramowitz / Ariel Judas
Referee: Marcos DeOlivera MLS Career: 63 games; FC/gm: 25.580; Y/gm: 3.55 R: 5; Pens: 17 MLS Cup Play-Offs: N/A AR1: Jose Da Silva AR2: Tyler Wyrostek 4th Official: Luis Arroyo VAR: Sorin Stoica AVAR: Mike Kampmeinert
UNAVAILABLE PLAYERS Defender – Anton Tinnerholm [3] – Out (Achilles Tendon) Defender – Malte Amundsen [12] – Questionable (Lower Body) Midfielder – Maxi Moralez [10] – Questionable (Lower Body)
THE MATCHUP
NYCFC Recent Form (Last 5 Matches) (3-1-1)5/7 Major League Soccer; NYCFC 0–0 Sporting Kansas City5/1 Major League Soccer; NYCFC 3 – 0 San Jose Earthquakes4/24 Major League Soccer; NYCFC 5 – 4 Toronto FC4/17 Major League Soccer; NYCFC 6 – 0 Real Salt Lake 4/ 13 CONCACAF Champions League; NYCFC 1 – 1 Seattle Sounders FC
Columbus CrewRecent Form (Last 5 Matches) (0-3-2)5/7 Major League Soccer; New England Revolution 2 – 2 Columbus Crew4/ 30 Major League Soccer; Columbus Crew 3 – 0 DC United 4/ 23 Major League Soccer; Sporting Kansas City 0 – 0 Columbus Crew 4/ 16 Major League Soccer; Columbus Crew 0 – 2 Orlando City SC 4/9 Major League Soccer; Philadelphia Union 1 – 0 Columbus Crew
HEAD COACHES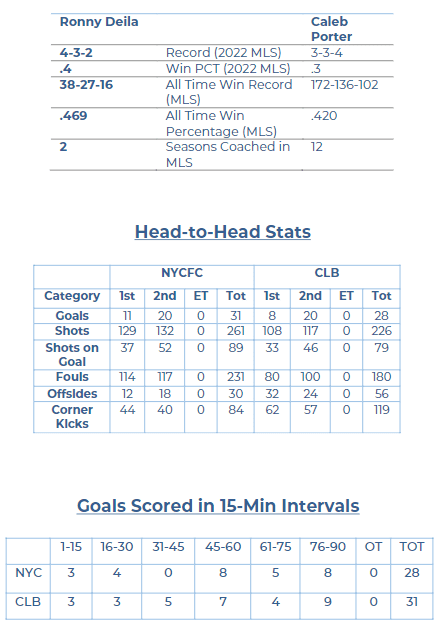 2022 NEW YORK CITY FC GAME NOTES
NOTABLE MATCHUPS
October 23, 2016: NYCFC 4 – 1 Columbus Crew
NYCFC took care of business and beat the Columbus Crew in a home win that not only clinched second place but also a bye, sending NYCFC straight into the Eastern Conference Semifinals. Steven Mendoza gave NYCFC an early lead just before the half as David Villa threaded a perfect ball to Mendoza, who was able to volley the ball home from eight yards out. Ola Kamara was able to get his head on a cross from Justin Meram evening the game just before the 60' minute. With the game all tied up Jack Harrison was able to break the deadlock in the 75' as he smashed home a short pass from Frank Lampard. Harrison two minutes after his goal, was able to provide Khiry Shelton a pass who then placed a low effort inside the post from 18 yards out, putting NYCFC up 3-1. David Villa joined in on the goals late into stoppage time as he beautifully volleyed the ball past Brad Stuver into the goal, notching his 23rd goal of the season and NYCFC all three points in front of 30,374 home supporters.
October 31, 2017: Columbus Crew 4 – 1 NYCFC
NYCFC's second MLS Playoff run began at the MAPFRE Stadium in Ohio as they took on the Columbus Crew in the Eastern Conference Semifinals (First Leg). The game kicked off with both teams going for goals, Angel Herrera's brilliant effort in the fourth minute was saved by Columbus keeper Zack Steffen. Just a couple minutes later Ola Kamara put the home side in front with a tap in past Sean Johnson. With NYCFC fighting to get the game back on level terms and Columbus pushing for a second goal the contest proved to be an entertaining end to end battle. However, the match changed in the 52' when Callens was shown a red card and was sent off for an elbow on Justin Meram. With NYCFC now down to 10 men, Columbus Crew took full advantage and scored their second goal in the 58', followed by their third in the 69'. NYCFC were down 3-0 until a goal from David Villa gave them some hope. David Villa scored through a brilliant volley past Steffen, which was not only NYCFCs first goal in the match but the clubs first ever playoff goal. Columbus got their fourth goal of the match in stoppage time adding to their tally and cushion going into the second leg. The game finished 4-1 in Columbus meaning NYCFC had a huge task on their hands to turn things around in the Bronx during the second leg.
July 30, 2021: NYCFC 4 – 1 Columbus Crew
The last faceoff between NYCFC and the Columbus Crew showed to be a superb win for NYCFC at Yankee Stadium. NYCFC were able to deal with an early high press from the visiting Columbus Crew. NYCFC started the party from a Jesus Medina corner that was headed home by 'Taty' Castellanos in the 14'. NYCFC did not stop there as they doubled their lead in the 35' as Thiago Andrade brilliantly lobbed the keeper. With the second half now underway it only took 'The Boys in Blue' ten minutes to find the net once again. Keaton Parks made it 3-0 thanks to an intelligent pass from Thiago Andrade who was able to put it through the legs on a defender for Parks to slot home. NYCFC did not stop at three and found their fourth goal through Santiago Rodríguez, this was also his first MLS goal. Columbus was able to score a consolation goal late into stoppage time as Pedro Santos converted from the penalty spot. With the match finishing 4-1, this extended NYCFCs unbeaten run to three.
RUN-UP TO HOSTING COLUMBUS CREW
Clean-Sheet City
New York City Football Club have not only displayed their finesse in front of goal this season scoring 14 goals in the last four matches played at home, at both Yankee Stadium and Citi Field, but Sean Johnson has been racking up clean sheets recording three clean sheets in the last four matches as well. Johnson recorded a total of 10 saves over the four-game stretch. Johnson is now tied in fourth, with six otherkeepers across the league in clean sheets. Johnson and The Boys in Blue will be looking to add another clean sheet to the list this weekend as they try and shutout the Columbus Crew.
Bounce Back
After a frustrating night that ended 0-0 at Citi Field, The Boys in Blue will look to fire back on the pitch with a win against Columbus Crew. The night ended with NYCFC tallying up a total of 620 accurate passes and 74% of the possession, compared to Sporting KC's 26%. The highlight of the night was center back Maxime Chanot returning onto the pitch for the first time since the end of March. Also, Maxi Moralez made his way on to the pitch for some much-needed minutes for the midfielder. This marked his second appearance since returning from injury, his first coming off the bench for 25 minutes against the San Jose Earthquakes. A bounce back result will be needed against a Columbus Crew side, who they have not been able to beat in back-to-back games since the 2017 and 2018 seasons.
Back in The Bronx
Yankee Stadium has become a fortress this season for The Boys in Blue as they have picked up 9 out of 12 possible points this season at Yankee Stadium. NYCFC will be looking to keep their good home record intact against the Columbus Crew, an opponent who have yet to win a game on the road. The last meeting between the two sides came at the end July in 2021, with the score line ending 4-1, in favor of The Boys in Blue, with the goals coming from 'Taty' Castellanos, Thiago Andrade, Keaton Parks, and Santiago Rodríguez. The goals have come in a variety at Yankee Stadium as well with The Boys in Blue scoring 14 goals in our four home games at Yankee Stadium, with four of those goals coming from 'Taty' Castellanos.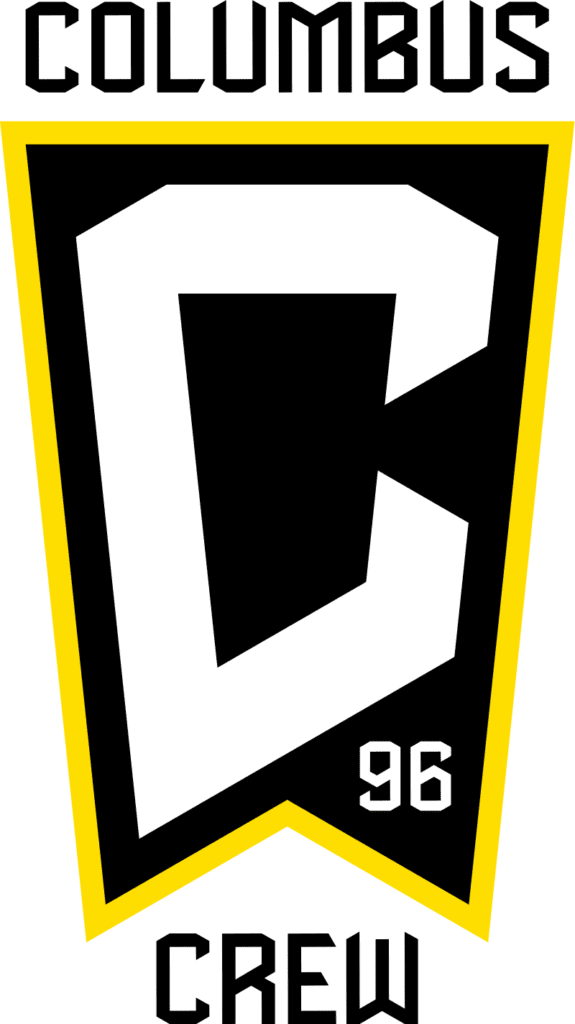 KNOW YOUR OPPONENT: Columbus Crew
Last Starting XI: (4-3-3): Eloy Room, Josh Williams, Jonathan Mensah, Pedro Santos, Derrick Etienne,Artur, Aidan Morris (84' Erik Hurtado), Darlington Nagbe, Miguel Berry (45' Lucas Zelarayan), James Igbekeme (92' Milos Degenek), Yaw Yeboah (72' Luis Diaz) Subs Unused: Brady Scott, Alexandru Matan, Jalil Anibaba, William Sands
Winless On the Road
The Columbus Crew have struggled playing away from home this year, they have yet to win any road game this season. Columbus will be coming to Yankee Stadium attempting to end their poor form away. Not only would this be the first away win for Columbus, but it would also make them undefeated in their last four matches. On the other hand, NYCFC have defended their home very well this season with a record of six wins, one draw and just a single loss so far. Columbus will have to beat NYCFC who are undefeated in their last four games, which have all been played in Yankee Stadium as well.
One In Seven
While the Columbus Crew went unbeaten throughout their first four matches of the season, they have since only won one out of their last seven games. Despite a slump of back-to-back-to-back loses in April, the Columbus Crew have not lost in their last three matches, tying twice, and defeating DC United at home for their only win in their last seven. Columbus will aim to continue their undefeated form and pickup another win. Columbus will have to defeat a strong NYCFC side who have not lost in four games and have enjoyed playing at home this season scoring 18 goals in all 6 home games this season and only losing one of those matches in The Bronx.
Firing Attack
The Columbus Crew have scored five goals in their last two games against DC United and the New England Revolution, all scored by five different goal scorers. Columbus Crew winger Derrick Etienne has been firing on all cylinders for the Crew lately. Etienne being involved in the last three of five goals scored by Columbus. Etienne will be looking to continue the fine form for the Crew when they take on the reigning MLS Cup Champions. Prior to the three involvements, Etienne went on a five-game drought in which he had no involvements. Etienne and Crew will go up against a NYCFC side who have kept a clean sheet in three of the last four matches against some of the best attacks that the league has to offer.
COURTESY NEW YORK CITY FC COMMUNICATIONS