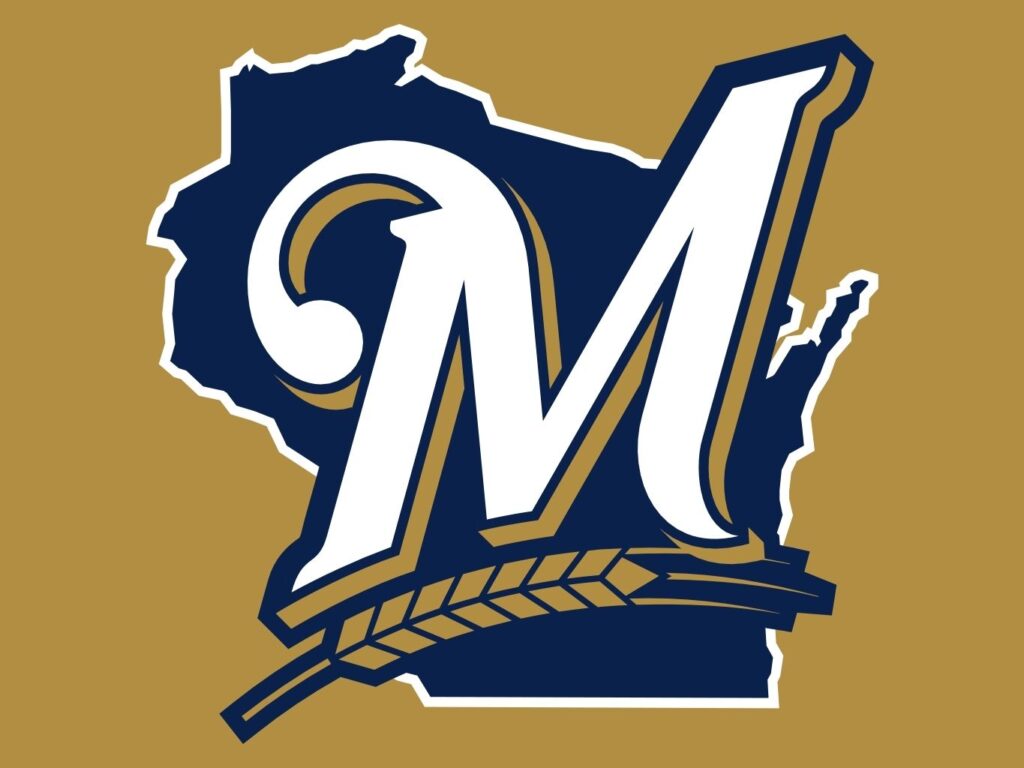 Brewers to honor Aaron during the May 16-18 series against the Atlanta Braves
MILWAUKEE – The Brewers Community Foundation today announced the creation of a new annual scholarship, the Henry Aaron Scholarship, designated to an organization selected by BCF each year. The award is established in honor of the late Henry "Hammerin' Hank" Aaron, who spent 12 years with the Milwaukee Braves and the final two years of his career as a Milwaukee Brewer, hitting his 755th – and final – home run in Milwaukee.
 
Aaron's impressive contributions to the game were surpassed only by his lifelong commitment to community service. The Milwaukee Brewers will further honor the legend during the May 16-18 home series against the Atlanta Braves.
 
The annual scholarship is designated to MKE Fellows and Kappa Alpha Psi Foundation of Southeastern Wisconsin, Inc., in its inaugural year. MKE Fellows is an initiative offering support to academically talented African American young men in Wisconsin. The primary goal of MKE Fellows is the creation of a strong pipeline of African American male college graduates who will look to bring their talents back to Wisconsin and become engaged leaders. Kappa Alpha Psi Foundation supports African American youth in the Milwaukee area by offering academic assistance to high school students. The Foundation awards scholarships to local area high school graduates who plan to pursue post-secondary educational opportunities.
 
"Supporting education is one of the pillars of Brewers Community Foundation," said Cecelia Gore, executive director of BCF. "We are honored to create a new scholarship in Mr. Aaron's name, pay tribute to his legacy on and off the field and support the next generation of leaders."
 
The Milwaukee Brewers will officially honor Aaron during the Brewers vs. Braves series, May 16-18, where players will be wearing the "44" patch. The number "44" will also be detailed on the pitcher's mound, and a portion of the 50/50 proceeds will benefit the Chasing the Dream Foundation in Milwaukee, a foundation near and dear to Aaron's heart. A representative from MKE Fellows and Kappa Alpha Psi will throw the ceremonial first pitches on May 16 and fans will see several in-game messages from current players about what Hank Aaron's legacy means to them.
 
Tickets are available for the home series against Atlanta at brewers.com, 1-800-933-7890 or at the American Family Field Box Office.
 
BCF harnesses the pride, passion and commitment of Brewers fans, players and other supporters to positively impact the lives of children and their families in the Greater Milwaukee area and throughout Wisconsin. For more than a decade, BCF has generated more than $47 million to support local non-profits in the areas of health, education, recreation and basic needs. Approximately 200 non-profit organizations receive funding annually through the Foundation's initiatives. Visit brewers.com/BCF to learn about ways you can join the team that goes to bat for those in need.
COURTESY MILWAUKEE BREWERS & MLBpressbox.com