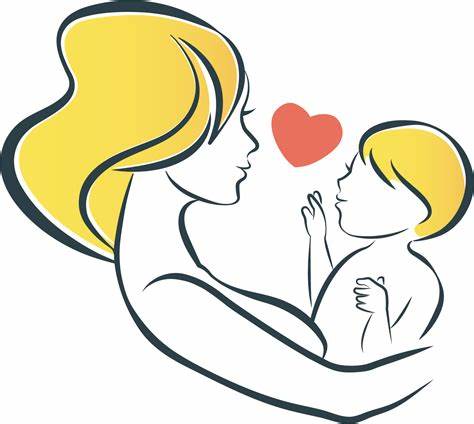 Mother's Day Programming Begins Sunday, May 8 at 12 Noon ET
All Five Episodes of NFL Films/NBC Docuseries 'Earnin' It' Air Starting at 2:00 PM ET
The National Football League celebrates Mother's Day on Sunday, May 8 with a programming lineup on NFL Network honoring women throughout the game of football.
Highlighting NFL Network's Mother's Day programming schedule is the airing of NFL Films/NBC five-part docuseries Earnin' It: The NFL's Forward Progress beginning at 2:00 PM ET. Narrated by Grammy Award-winning singer/songwriter Ciara, and executive produced by Jane Skinner Goodell and Teri Wagner Flynn, Earnin' It highlights the careers of some of the most powerful women working in the NFL, such as Sarah Thomas, Jennifer King and Lori Locust. The series features interviews with NFL head coaches, players and team owners, and provides a behind-the-scenes look at how the League prepared for Super Bowl LVI and the Pepsi Halftime Show.
Provided below is the full Mother's Day programming schedule on NFL Network which starts at 12 Noon ET:
12 Noon ET: NFL 360: Women in Football – A special edition of the Emmy-nominated series NFL 360 hosted by Melissa Stark profiles New Orleans Saints owner Gayle Benson and the incredible impact she has made on the city of New Orleans, and tells the story of Muslim athlete/activist Fouzia Madhouni battling extreme poverty, gender discrimination and breast cancer on the way to launching a youth football academy in Morocco

12:30 PM ET: A Lifetime of Sundays – NFL Films presents an unprecedented look at the history of professional football through the eyes of four iconic female owners: Chicago Bears' Virginia McCaskey, Detroit Lions' Martha Firestone Ford, Kansas City Chiefs' Norma Hunt and Pittsburgh Steelers' Patricia Rooney. Academy Award-winning actress Regina King narrates
2:00 PM ET: Earnin' It: The Pipeline (Episode 1) – A look at how a pipeline was created to bring women into essential roles at the National Football League, both on and off the field. This episode features interviews with NFL coaches Bruce Arians, Ron Rivera and Lori Locust, and NFL official Maia Chaka

3:00 PM ET: Earnin' It: Kicking Off (Episode 2) – The excitement of a new season as Buffalo Bills owner Kim Pegula, NFL Network's Kimmi Chex, NFL official Sarah Thomas and Roc Nation agent Kim Miale talk about high expectations

4:00 PM ET: Earnin' It: Generations (Episode 3) – Football and family are intertwined for fans and female trailblazers. See how a new breed of coaching tree is created with interviews with NFL coaches Kevin Stefanski, Sean McDermott, Callie Brownson and Jennifer King, along with Charlotte Jones from the Dallas Cowboys

5:00 PM ET: Earnin' It: You Go First (Episode 4) – Meet women breaking "grass" ceilings, including female NFL scouts, agents and Super Bowl Halftime producer Dionne Harmon. Additionally, famous female football fans Condoleezza Rice and Lindsey Vonn share their love of the game

6:00 PM ET: Earnin' It: The Greatest Show on Earth (Episode 5) – See Super Bowl LVI and the Pepsi Halftime Show through the lens of seven women, including Michele Tafoya, the head of NFL Security Cathy Lanier and Halftime Show headline Mary J. Blige
All five episodes of Earnin' It are currently streaming on Peacock.
ABOUT NFL MEDIA
NFL Media is comprised of NFL Network, NFL RedZone, NFL Films, NFL.com, the NFL app and streaming service, the NFL Channel.
Seven days a week, 24 hours a day, 365 days a year, fans turn to NFL Network to receive information and insight straight from the field, team headquarters, league offices and everywhere the NFL is making news. Launched in 2003, NFL Network gives fans unprecedented year-round inside access to all NFL events, including the Super Bowl, Playoffs, regular season, preseason, Pro Bowl, Pro Football Hall of Fame induction weekend, NFL Draft, NFL Scouting Combine, Senior Bowl, league meetings, minicamps and training camps.
For fans on the go, all NFL Network programming can be streamed live through the NFL app and NFL Network app on smartphones, tablets, PCs and connected TV devices (Amazon Fire TV, Android TV, Apple TV, PlayStation 4, Roku and Xbox One). Access is available for NFL Network subscribers of participating TV providers. For more information, go to NFL.com/nflnetwork.
COURTESY NFLmedia.com