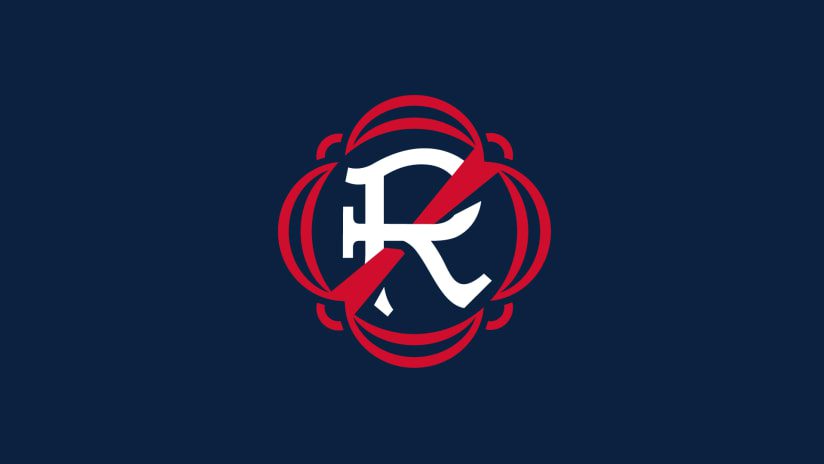 On April 30 against Inter Miami CF, Revolution Homegrown midfielder
Damian 'Tico' Rivera, 19, made MLS history becoming the third player
to score in the first minute of his first career league start, tallying the
game-winning goal 56 seconds into New England's 2-0 win. Rivera joined
Real Salt Lake's Matias Mantilla (2007) and FC Dallas' Aaron Pitchkolan
(2005) as the only three players to tally inside the first minute of their first
MLS start.
MLS ALL-TIME: GOALS IN 1′ OF FIRST LEAGUE START
Player Team Opponent Date Time
Damian Rivera New England Inter Miami 04/30/22 0:52
Matias Mantilla Real Salt Lake Kansas City 08/29/07 0:40
Aaron Pitchkolan FC Dallas Chivas USA 05/22/05 0:31
The Cranston, R.I. native, who signed as the seventh (of eight) Homegrown
Player in Revolution history back in 2019, announced his arrival as he netted the quickest goal for New England since Kei Kamara's first-minute
strike in September 2016. Rivera is no stranger to scoring goals, having
done so consistently at every level throughout his development in the
Revolution Academy system. Tico joined the Revolution Academy at the
age of 12 and amassed 41 goals in 90 appearances across all age levels.
Since signing as a Homegrown Player, Rivera has suited up 41 times for
Revolution II since the developmental team launched in 2020, tallying a
team-record 11 goals in USL League One and MLS NEXT Pro. Rivera began the 2022 campaign with Revs II, scoring three times over his first two
games, including a brace in the season opener, before getting the call-up
to the MLS side. For his career, Rivera has four appearances at the MLS
level having made his long-awaited debut last August at Gillette Stadium.
Rivera is one of three Homegrown Players currently on the Revolution
roster, alongside Justin Rennicks (23) and Noel Buck (17). Rennicks
scored his first MLS goal and second tally across all competitions for
the first team back on April 9 at Inter Miami. The South Hamilton, Mass.
native has 13 career MLS appearances with five starts and an additional
36 appearances for Revolution II over the past three years.
Rennicks, who also made seven appearances for the U.S. Under-20 National Team, ranks sixth in MLS this season averaging 1.15 fouls won in the
final third per 90 minutes, providing the Revolution with another consistent threat on the attack.
The latest Homegrown Signing, Noel Buck, still awaits his MLS debut,
though he has been playing professionally with Revolution II since 2021.
The Arlington, Mass. native signed his first professional contract with
Revs II last June and inked a Homegrown Player contract over the offseason. Buck made 28 appearances for Revolution II a year ago in USL
League One, and has earned valuable minutes again this season with the
second team. Buck has developed in the Revolution Academy since 2017,
scoring 11 goals over 66 appearances across all age levels and playing at
several positions as both a midfielder and forward.
COURTESY NEW ENGLAND REVOLUTION COMMUNICATIONS