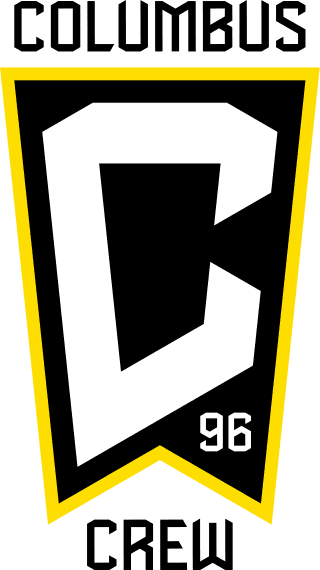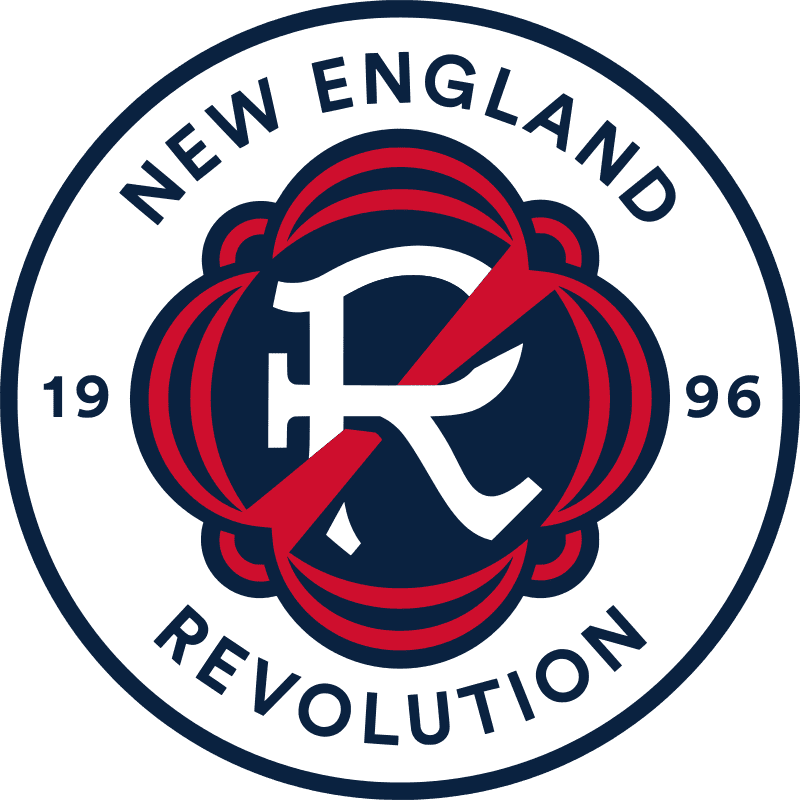 COLUMBUS CREW 2022 REGULAR SEASON: (3-3-3, 12pts.)
NEW ENGLAND REVOLUTION 2022 REGULAR SEASON: (3-5-1, 10pts.)
Date: Saturday, May 7
Match Time: 7:30 p.m.
ETKickoff: 7:38 p.m. ET
Location: Gillette Stadium (Foxborough, Massachusetts)
Local TV: Bally Sports Ohio Neil Sika (play-by-play) Jordan Angeli (analyst) Brett Hiltbrand (sideline)
97.1 The Fan [Radio], 97.1 TheFan.com [Stream]: Chris Doran (analyst)
ColumbusCrew.com Spanish Audio Stream: Juan Valladares (play-by-play)
OHIOHEALTH PLAYER AVAILABILITY REPORT
OUT: Kevin Molino – R Knee Injury
QUESTIONABLE: Milos Degenek – L Thigh Injury
Steven Moreira – L Thigh Injury
Health and Safety Protocols
A player may be listed as "Questionable" or "Out" due to Health and Safety Protocols
for the following reasons:
• Quarantine due to participating in high risk behavior. • Quarantine related to being a high risk close contact. • Pending COVID-19 test results. • An inconclusive COVID-19 test result. • A positive COVID-19 test or a confirmed case of COVID-19. • Other illness not related to COVID-19.
WHERE TO WATCH/LISTEN
Saturday's road match against New England Revolution
begins at 7:30 p.m. ET and is set to be locally televised
on Bally Sports Ohio. Neil Sika, Jordan Angeli and Brett
Hiltbrand are slated to be on the call. Pre-match coverage
will begin at 7:00 p.m. ET on Bally Sports Ohio. The match
is also available in English on 97.1 The Fan and streaming via "Listen Live" on 971TheFan.com, with Chris Doran calling the match. A Spanish audio stream is available on
ColumbusCrew.com, with Juan Valladares on the call.
COLUMBUS CREW VS. New England Revolution AT A GLANCE
Columbus Crew Record vs. New England Revolution: 38-24-15 (116 GF,
92 GA)
Home games: 21-8-8 (69 GF, 41 GA)
Road games: 17-16-7 (47 GF, 51 GA)
09/18/2021 CLB 1 at NE 1 D Gillette Stadium
07/03/2021 CLB 2 vs NE 2 D Lower.com Field
05/16/2021 CLB 0 at NE 1 L Gillette Stadium
COLUMBUS CREW TRAVELS TO FACE NEW ENGLAND REVOLUTION
Columbus Crew looks to earn three points on the road in its 78th
all-time regular season meeting against the New England Revolution.
The Crew currently leads the all-time series record with a record of
38-24-15.
LAST REGULAR-SEASON MEETING
Columbus Crew traveled to Gillette Stadium on September 18, 2021 to
face the New England Revolution. Gyasi Zardes scored in the 58th minute assisted by Harrison Afful and Darlington Nagbe. The Revolution leveled the scoring with a goal from Adam Buksa in the 62nd minute.
Neither team could find a way to break the tie, with the match ending
in a 1-1 draw.
COACHES
Caleb Porter: 106-88-76 (Portland Timbers: '13 – '17; Columbus Crew:
'19 – Present) vs.
Bruce Arena: 243-141-113 (D.C. United: '96 – '98; New York Red Bulls:
'06 – '07; L.A. Galaxy: '08 – '16; New Englad Revolution: '19 – '22)
Records listed are MLS regular-season totals
2022 REGULAR-SEASON SNAPSHOT
2022 MLS Regular Season: 2022 MLS Regular Season:
Points: 12 Points: 10
Points Per Game: 1.33 Points Per Game: 1.11
Eastern Conference: Sixth Eastern Conference: Ninth
Home: 3-2-0 Home: 3-2-0
Away: 0-1-3 Away: 0-3-1
Goals For: 13 Goals For: 14
Goals Against: 9 Goals Against: 16
+/-: +4 +/-: -2
2021 Regular-Season Leaders
Goals: Zelerayan (4) Goals: Two Players Tied (3)
Assists: Three Players Tied (2) Assists: Gil (4)
Shots: Zelarayan (22) Shots: Buksa (24)
Shots on Goal: Etienne (10) Shots on Goal: Two Players Tied (9)
Fouls Suffered: Zelarayan (24) Fouls Suffered: Gil (26)
Fouls Committed: Santos (14) Fouls Committed: Buksa (16)
Yellow Cards Issued: Two Players Tied (3) Yellow Cards Issued: Polster (4)
Saves Leader: Room (23) Saves Leader: Knighton (13)
GAA Leader: Room (1) GAA Leader: Turner (0)
Wins: Room (3) Wins: Three Players Tied (1)
COLUMBUS CREW SENIOR INTERNATIONAL CAPS (AS OF 3/28/22)
Player National Team Caps Last Appearance
Milos Degenek Australia 34 3/24/22 vs. Japan (FIFA WCQ)
Luis Diaz Costa Rica 8 10/7/21 vs. Honduras (FIFA WCQ)
Eloy Room Curacao 40 6/15/21 vs. Panama (FIFA WCQ)
Jonathan Mensah Ghana 68 1/5/22 vs. Algeria (Friendly)
Derrick Etienne Jr. Haiti 32 3/27/22 vs. Guatemala (Friendly)
Kevin Molino Trinidad & Tobago 53 7/18/21 vs. Guatemala (Concacaf Gold Cup)
Perry Kitchen United States 5 10/11/16 vs. New Zealand (Friendly)
Darlington Nagbe United States 25 3/28/18 vs. Paraguay (Friendly)
Yaw Yeboah Ghana 4 10/9/21 vs. Zimbabwe (FIFAWCQ)
Lucas Zelarayan Armenia 4 11/4/21 vs. Germany (FIFA WCQ)
BLACK & GOLD QUOTES
ON GETTING A WIN ON THE ROAD
"We know we have three of four on the road. That
kind of will close out the first third of the season. We
need to pick up a win on the road. That's the mindset
right now – pick up our first win."
-CALEB PORTER
ON GAINING CONFIDENCE FROM WIN AGAINST D.C.
UNITED
"I think the emphasis really for us is trying to get
that first goal. And then once we get that first goal,
we know we're a good defensive team. We won't give
much away."
-DERRICK ETIENNE JR.
MILESTONES ON THE HORIZON
JALIL ANIBABA
• Has made 241 MLS regular-season appearances
and needs nine more to reach 250.
ERIK HURTADO
• Has made 149 MLS regular-season appearances
and needs one more to reach 150.
KEVIN MOLINO
• Has made 98 MLS regular-season starts and needs
two more to reach 100.
JOSH WILLIAMS
• Has made 141 regular-season starts for the Crew
and needs 9 more to reach 150.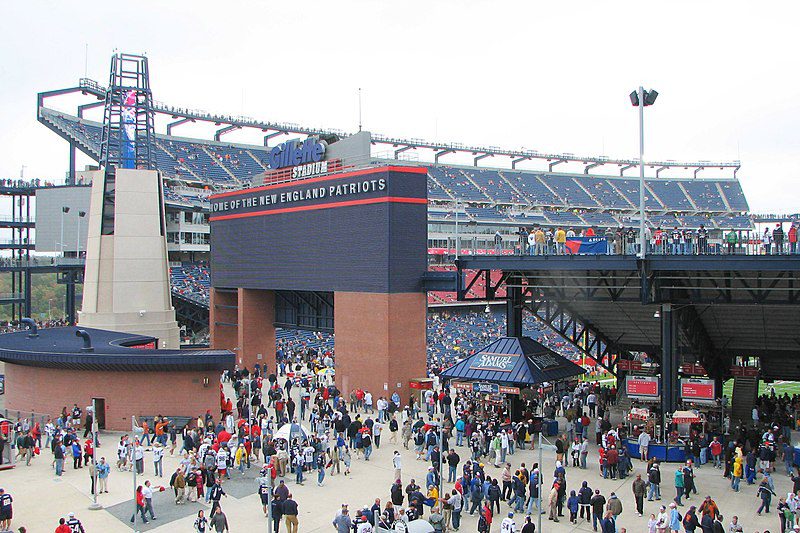 PLAYER AVAILABILITY REPORT

Questionable: Milos Degenek – L Thigh Injury
Steven Moreira – L Thigh Injury
Out:                     Kevin Molino – R Knee Injury
COURTESY CREW COMMUNICATIONS