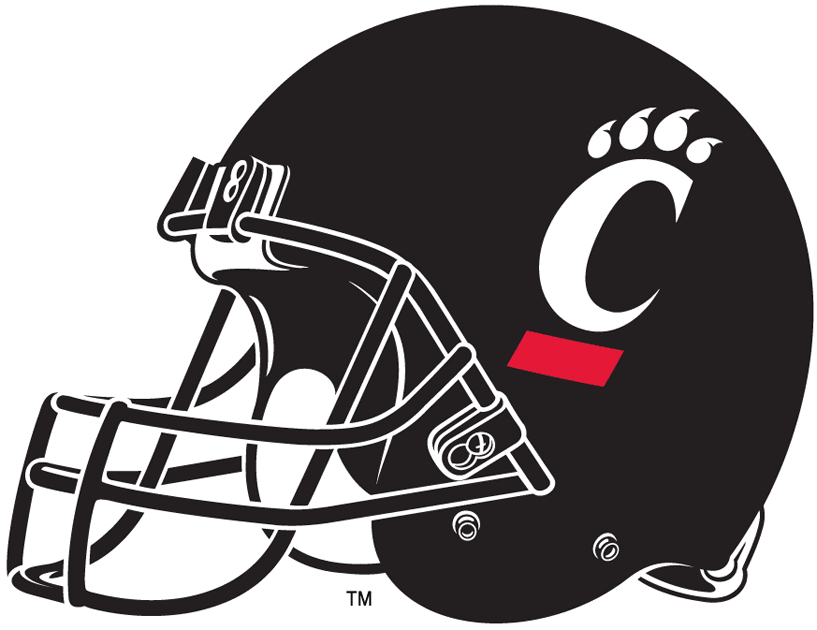 April 29, 2022
UC defensive end goes to Arizona Cardinals
LAS VEGAS – Cincinnati defensive end Myjai Sanders was selected by the Arizona Cardinals on Friday night with the 100th overall pick in the third round of the 2022 NFL Draft.
He is the fifth Bearcat selected in the Top 100 picks. Only Georgia (eight) and Alabama (six) had more players picked in the Top 100.
"Congratulations to Myjai and his family on this exciting day," Cincinnati head coach Luke Fickell said. "Myjai's selflessness and ability to play multiple positions inside and on the edge for us this season really enabled our defense to be what it was. I think in the NFL he'll be a guy who can really develop into an outstanding pass rusher. He's got all the potential in the world, and he will be a great addition for the Cardinals."
Sanders was a two-time All-AAC First Team selection and a Reese Senior Bowl participant. The Jacksonville, Fla., native fought through double teams and chips to produce 41 tackles, 2.5 sacks and 6.5 TFLs during the 2021 season.
He was a leader on a defense that ranked fifth nationally in scoring defense (16.5) and No. 10 in total defense (318.4). UC won a school-record 13 games in 2021 and collected a second-straight AAC Championship en route to a berth in the College Football Playoff.
Sanders had seven sacks and 10.5 TFLs in 2020. He finished his career with 115 tackles, 13.5 sacks and 24 tackles for loss over 48 games.
The Cardinals selected a Bearcat for a second-straight year after picking safety James Wiggins in the seventh round in 2021.
Sanders is the first UC defensive lineman drafted since Cortez Broughton was picked by the Chargers in the seventh round of the 2019 draft.
Following five picks in the first three rounds, UC needs just two picks to set the school record for most draft picks. The 2009 Draft featured six Bearcats.
Cincinnati now has 12 draft picks since Fickell became UC's head coach in 2017.
2022 Cincinnati NFL Draft Selections
CB Ahmad "Sauce" Gardner, Round 1, Pick 4, New York Jets
WR Alec Pierce, Round 2, Pick 53, Indianapolis Colts
S Bryan Cook, Round 2, Pick 62, Kansas City Chiefs
QB Desmond Ridder, Round 3, Pick 74, Atlanta Falcons
DE Myjai Sanders, Round 3, Pick 100, Arizona Cardinals
THE BEARCATS ARE READY TO RELOAD
Led by the reigning consensus National Coach of the Year Luke Fickell and 12 returning starters, the Bearcats are the two-time defending AAC Champions and are coming off of a 13-1 season that culminated in a trip to the 2021 College Football Playoff. With a 44-7 mark since the start of 2018, Cincinnati's 86% winning percentage ranks among the nation's Top 5 winning percentages over the last four years.

FOLLOW THE BEARCATS
For all the latest information on Cincinnati Athletics, please visit GoBEARCATS.com. For up-to-the-minute updates, follow Cincinnati Athletics on Twitter, Instagram and Facebook.
COURTESY UC SPORTS COMMUNICATIONS