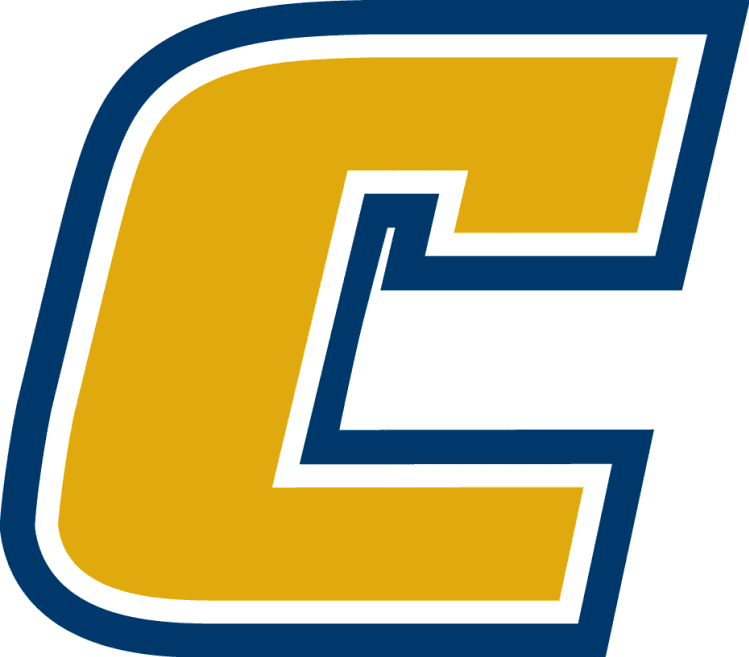 CHATTANOOGA – Chattanooga Mocs men's basketball has found its new leader. Dan Earl becomes the 22nd head coach in program history, Vice Chancellor and Director of Athletics Mark Wharton announced on Thursday afternoon.

A familiar name and face, Earl comes to the Scenic City following a seven-year stint as the head coach of Southern Conference foe VMI. Earl led the Keydets to their first winning season since 2013-14 after finishing 13-12 (11-1 at home) and claiming SoCon Coach of the Year honors in 2020-21. That team also made a semifinal appearance for the first time since 2003.

"After looking at many great candidates interested in our men's basketball head coaching position, Dan Earl stood out among an impressive group," Wharton stated. "We conducted a thorough search process, but it was quickly clear that Dan was the best person to lead our program.

"He is extremely well-respected among his peers and comes with years of head coaching experience at our level. I look forward to watching him continue to build on the foundation of success Chattanooga Basketball has established over the years," added Wharton.

"I am honored and extremely excited to be the next head basketball coach at UTC," said the new ball coach. "I would like to thank Mark Wharton and Chancellor Dr. Steve Angle for this amazing opportunity. During the process, I really connected with Mark and the search committee, and I am confident that this is an outstanding fit for my family and UTC."

Earl helped guide VMI to consecutive .500 or better seasons for the first time since 2010-12 and just the second time in program history since a four-year stretch from 1974-1978. In conference play, back-to-back .500 seasons (7-7 in 20-21, 9-9 in 21-22) were achieved for just the first time since 1997-1999 when the SoCon competed in a divisional format.

Earl added, "I am very aware of the proud history of Chattanooga basketball. My staff and I will work tirelessly to continue the winning ways and plan on competing for championships. I can't wait to get started, Go Mocs!"

Earl previously served as an assistant at his alma mater Penn State from 2006-11 before obtaining associate head coach responsibilities at Navy from 2011-15. At Navy, Earl served as the recruiting director and played a vital role on the offensive side of the ball. He helped the Midshipmen double conference wins in each of the first four seasons under head coach Ed DeChellis.

In Happy Valley, Earl helped lead the Nittany Lions to an NCAA Tournament berth in 2011, the program's first in 10 years, and a 2009 NIT Championship that saw the team earn a school-record 27 wins. He helped develop All-Big 10 selection Talor Battle, who became the lone player in Big 10 history to surpass 2,000 points, 500 rebounds and 500 assists in a career.

In his playing days, Earl was a three-time team captain, a 1996 All-Big Ten selection and helped lead the program to one of its best stretches in program history. PSU went 73-46 during his playing career while Earl posted 1,256 career points (15th all-time), 574 assists (2nd all-time) and 194 threes (7th all-time). He played professionally on the international side in addition to stints stateside in the Continental Basketball Association and NBA Development League.

Personally, Earl comes from a heavily rooted basketball family. His father, Denny, started at forward for Rutgers in the 60's under head coach Bill Foster and alongside the late Jim Valvano. His younger brother, Brian, started for Princeton from 1996-99 and helped the program win 95 games during that span – most of any player in school history. Brian is currently the head coach at Cornell.

Earl received a Bachelor of Science degree in marketing from Penn State in December of 1997 and achieved a master's degree in business logistics from PSU in 2007. He and his wife, Sheila, have two daughters, Mila and Alyssa.

DAN EARL FAST FACTS
– VMI head coach (2015-22)
– 2020-21 Southern Conference Coach of the Year
– Nathaniel Pendleton '22 Distinguished Coaching Award in 2021
– VMI led the country in 3PT made per game (12.5) in 2021-22, second in 2020-21 (10.8)
– VMI posted most successful consecutive seasons from 2020-22 in nearly a decade
– Associate head coach at Navy (2011-15), assistant coach at Penn State (2006-11)
– All-Big 10 player at Penn State (1993-99), professional player (1999-2002)
– Wife: Sheila – Daughters (2): Mila, Alyssa
– Born: October 12, 1974 (47)
– Hometown: Medford Lakes, New Jersey
WHAT THEY'RE SAYING ABOUT EARL | READ MORE
"UTC is getting one of the most hardworking, dedicated, and competitive people I have ever been around. Coach Earl was very instrumental in my growth as a player and a young man at Penn State. Whether it was on or off the court, Coach was always there for me. The Chattanooga community is getting a great Coach, but an even better person." – Talor Battle, Penn State Guard (2007-11), Current Northwestern Assistant Coach
"Dan Earl is undeniably a very talented basketball coach. In the time I have gotten to know him, though, his true net worth to a program lies in his principles as a human being."
– Lamont Paris, South Carolina Head Coach, Former UTC Head Coach
FOLLOW CHATTANOOGA BASKETBALL
Follow @GoMocsMBB on Twitter & on Instagram for the most up-to-date information and news regarding Chattanooga men's basketball.

GoMocs.com is the official website of the Chattanooga Mocs. Buy officially licensed gear in our online store. The Mocs can also be followed on their official Facebook page or on Twitter. Find out how to join the Mocs Club and support more than 300 student-athletes by clicking here.
COURTESY CHATTANOOGA ATHLETICS