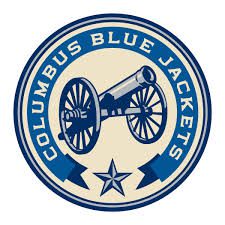 PUTTING PUCKS IN THE NET
The Blue Jackets have been able to fill the back of the net this season, averaging 3.13 goals-per-game through 78 contests (14th in NHL). Columbus
has scored three-plus goals in 45 of its contests (includes SO goals). The club is also 29-5-1 when scoring four goals or more in a contest this season,
including accomplishing the feat in three of the last six outings. CBJ, who averaged 2.39 goals-a-game in 2020-21, have twice finished a campaign
averaging better than three goals a game (club record 3.12 avg. in 2018-19 and 3.01 avg. in 2016-17).
COMEBACK JACKETS
The Blue Jackets have earned their victories this season with the club coming back at some point in the game in 22 of their 35 wins – a new singleseason franchise record (20; 2005-06, 2018-19) – including eight of their last 11 victories. The 22 comeback wins are tied for the sixth-most in the NHL.
The club also ranks second in the league with eight wins when trailing heading into the third period (FLA, 11). Columbus has recorded five multi-goal
comeback victories this season (MR: Feb. 10 at BUF).
OFFENSE FROM THE BLUE LINE
Led by All-Star defenseman Zach Werenski (11-36-47, 67 GP), the Blue Jackets blueline has contributed heavily to the club's scoring this season. CBJ
rank sixth in the NHL in goals (41) and 15th in the NHL in points (167) by blueliners. CBJ's defensemen have combined for 8-31-39 in the last 20 outings
while recording two-plus points in 13 of those contests.
SET THEM UP, JAKE
Jakub Voracek notched his 51st assist of the season on Tuesday at San Jose and has five assists in the last six games and 4-25-29 in his last 35
outings. It is the third time in his career that he has reached 50 assists in a single season (65 in 2017-18 and 59 in 2014-15). He also became the third
player in franchise history to collect 50 assists in a single season, joining Artemi Panarin (59 in 2018-19 and 55 in 2017-18) and Ray Whitney (52 in
2002-03). The forward's 37 primary assists (9th-T in NHL in 2021-22) are the second-most in franchise history (Panarin, 44 in 2018-19).
ROSIE ON AND OFF THE ICE
Jack Roslovic was named the recipient of the club's 2021-22 Community MVP Award during Friday night's game. The award recognizes the player who
best exemplifies service, dedication and leadership. The Columbus Blue Jackets Foundation will donate $5,000 to the charity or charities of Roslovic's
choice in his name. The 25-year-old forward has found recent success on the ice scoring the Blue Jackets' lone goal of the night on Friday, giving him
goals in two-straight contests (3-0-3). He has 8-2-10 with three multi-goal efforts in the last six outings, has recorded 12-10-22, while averaging 17:41 of
ice time in his last 28 outings since Feb. 24 and has already set single-season career highs in goals, assists (tied) and points with 20-22-42 in 77
contests.
UPCOMING MILESTONES
•Kuraly is 2 points from 100 for his NHL career
•Nyquist is 4 points from 400 for his NHL career
•Voracek is 6 points from 800 for his NHL career