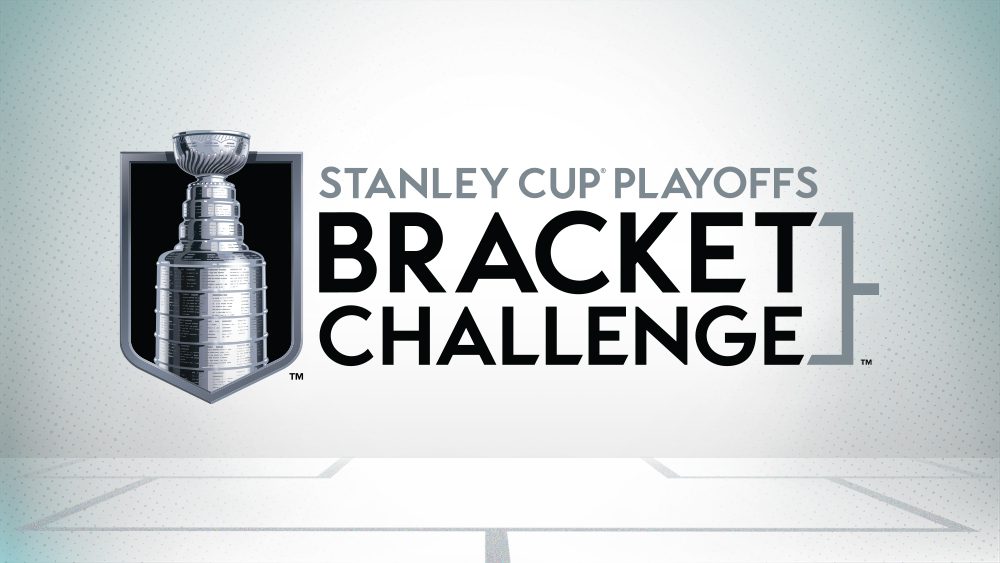 New This Year Are the Chance to Top Hockey Legend Wayne Gretzky in "Beat Gretzky TNT League" and the 'Second Shot' to Change Predictions After Game 1 Results; 2022 Stanley Cup Playoffs Begin Monday, May 2
NEW YORK / TORONTO (April 21, 2022) – Early registration is now open for the 2022 Stanley Cup Playoffs Bracket Challenge™ at NHL.com/Bracket. Once the 2022 Stanley Cup® Playoffs First Round matchups are set, hockey fans worldwide can start creating and submitting brackets outlining their predictions for each playoff series online or via the NHL® App. To mark the ninth straight year of the Bracket Challenge, the NHL is introducing two new exciting elements to the program.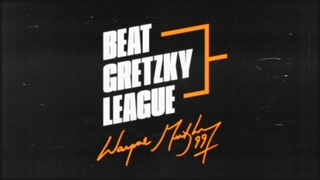 For the first time, TNT broadcasters will take part in the Bracket Challenge and complete their brackets on air and at NHL.com/Bracket. Hockey legend Wayne Gretzky will face off against hockey fans and fellow hockey experts. Fans will be able to join "Beat Gretzky TNT League" to see how their brackets are performing compared to the Hockey Hall of Famer's predictions.
Joining in on the fun will be NHL Network analysts, reporters and play-by-play commentators – including Jamie Hersch, E.J. Hradek, Mike Johnson, Jackie Redmond, Mike Rupp and Kevin Weekes – who will share their picks for each matchup.
Also new this year, brackets will remain open through the first games of each series in the First Round, giving fans the chance to change their predictions for each series based on Game 1 outcomes. Brackets will be locked at 6:59 p.m. ET on May 4, before the puck drops for the first Game 2 of the First Round schedule.
A leaderboard will allow fans to see how their brackets are performing compared to fellow competitors in their leagues as well as others competing globally. Fans can share their brackets across social media channels with the official hashtag #NHLBracket.
The NHL is averaging 6.3 goals per game in 2021-22, the highest total in 26 years (6.3 in 1995-96). The high-scoring, back-and-forth contests have resulted in 42 percent of all games won by a team that rallied from a deficit to earn victory. Four players already have reached 50 goals, all of whom are on teams that have clinched playoff spots: Auston Matthews (TOR), Leon Draisaitl (EDM), Chris Kreider (NYR) and Alex Ovechkin (WSH). Eight skaters have reached or are on pace for a 100-point season, including five who already have reached the benchmark: Connor McDavid (EDM), Jonathan Huberdeau (FLA), Johnny Gaudreau (CGY), Draisaitl (EDM) and Matthews (TOR).
Four teams that currently hold a postseason spot did not compete in the 2021 Stanley Cup Playoffs, including three new teams in the Western Conference (West: CGY, LAK, DAL; East: NYR).
The Grand Prize for the Stanley Cup® Playoffs Bracket Challenge will be the opportunity to attend a 2022-23 NHL event awarded to the eligible entrant who finishes at the top of the leaderboard. All prizes are subject to confirmation of eligibility and compliance with winner notification requirements, and tiebreaker rules apply in the event of a tie. There is no purchase necessary to participate in the Bracket Challenge. For Official Rules, visit NHL.com/bracket_rules.
NHL.com, NHL Social™ and NHL Network™ will provide comprehensive coverage of the 2022 Stanley Cup Playoffs. Fans can join the conversation via the official hashtag #StanleyCup.
COURTESY NHLmedia.com