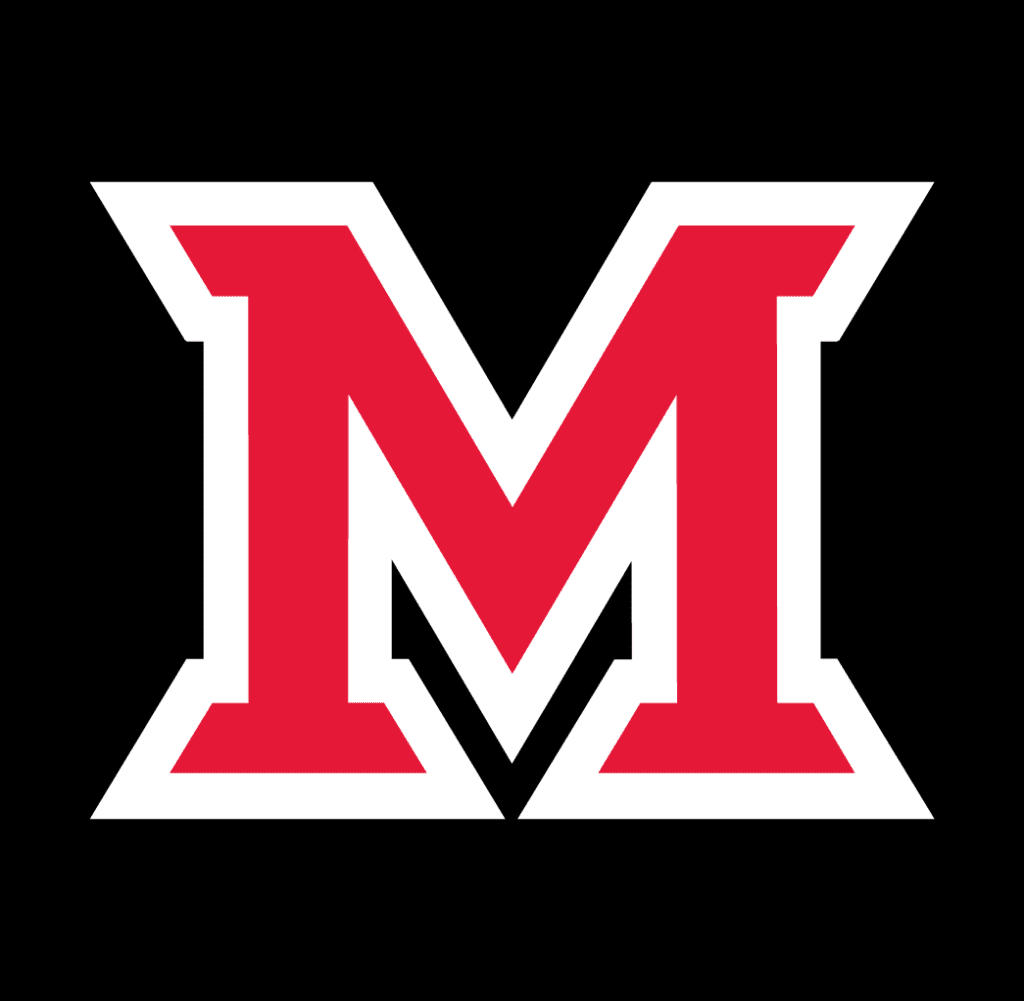 In recognition of the 50 year anniversary of the passing of Title IX, this year's class features individuals from each member institution that have contributed to the advancement of women's athletics.
CLEVELAND, Ohio – The Mid-American Conference announced today the 2022 MAC Hall of Fame Induction Class as 12 new members are inducted in the MAC Hall of Fame. In recognition of the 50 year anniversary of the passing of Title IX, this year's class features individuals from each member institution that have contributed to the advancement of women's athletics. The 12 inductees are Kay Piper (Akron), Andrea Seger (Ball State), Dorothy Luedtke (Bowling Green), Nan Harvey (Buffalo), Linda (Pagett) Young (Central Michigan), Lucy Parker (Eastern Michigan), Laing Kennedy (Kent State), Karen Womack (Miami), Cary Groth (Northern Illinois), Peggy Pruitt (Ohio), Cheryl Sprangel (Toledo) and Kathy Beauregard (Western Michigan).

The MAC Hall of Fame was approved by the MAC Council of Presidents in 1987. The charter class was inducted in 1988 and subsequent classes were added in 1989, 1990, 1991, 1992 and 1994. After six induction classes, the MAC Hall of Fame maintained 52 members until it was reinstated in May of 2012. This year's class brings the number of MAC Hall of Fame inductees to 114 individuals from 16 classes.
2022 MAC Hall of Fame Class
Name: Karen Womack
Institution: Miami University (1980-2007)
Title: Senior Woman Administrator
Karen Womack served as a senior-level administrator at Miami from 1980-2007. During her tenure at Miami, Womack served as interim athletic director, executive associate athletic director, assistant athletic director, senior woman administrator and NCAA compliance coordinator at various stages of her career. She was the sport administrator for volleyball, women's tennis, women's soccer, women's and men's basketball. Karen served with five different athletic directors, providing the constant and consistent senior leadership in each transition.

Karen dedicated many years of support, service and enthusiasm to women's sports, and ensured that women could enjoy the benefits of competitive sports here at Miami – as athletes and coaches. She was a champion for women in sport, not with a boisterous or demanding voice, but with a calm smile, a witty retort, engaging questions and boundless encouragement for other women to carry on and compete.

Ms. Womack was instrumental in the transition ushering Miami from the Association for Intercollegiate Athletics for Women (AIAW) into the new NCAA structure and the nationally-competitive arena. She understood the benefits of sports participation – and spent her time at Miami ensuring that the women could compete and derive the same learning experiences as the men.

Her most significant impact on Miami athletics history began in 1993 with a gender equity self-evaluation, requesting then President Paul Risser to take a more serious look at the Title IX mandates and the Miami specific data. That self-study resulted in an increase of $100,000 added into the women's programs' budgets and the addition of two women's teams with the promise of a university task force and outside counsel assigned to analyze and make recommendations for complete compliance to equity. In the absence of a sitting athletic director, Karen was charged in the interim by President Garland in 1998 to begin the process of carrying out the independent counsel's five-year recommendations for Title IX compliance – including the elimination of three men's sports. A project no one envied.

An emotional and divisive time, that same academic year the university also supported another diversity adjustment, the changing of the mascot from Redskins to RedHawks – so Ms. Womack graciously handled significant numbers of disappointed and frustrated alumni as the interim athletic director.

Ms. Womack continued her support of the coaches of women's sports through the introduction of full-time, 12-month contracts for all head coaches that eliminated academic teaching loads, as well as new policies for fifth-year and summer school aid for female athletes. Karen was not one to draw attention to herself, but was quietly behind the scenes making the moves to secure equitable opportunities.

Womack served the Mid-American Conference (MAC) on the 1993-1995 Compliance Committee and Gender Equity Committee, as chair for volleyball championships, the MAC Committee on Coordinators of Officials, just to name a few.

Womack previously served as a coach and a physical education teacher at other universities, including four years at Eastern Illinois and a year at Texas Tech. She began the intercollegiate women's basketball program at Tulane University, and served as head coach there from 1975-1980. In addition, she was a volleyball and basketball official and served as the vice president of athletics for the Louisiana Association of Intercollegiate Athletics for Women.

She was presented the 2012 Lifetime Achievement Award from Greater Cincinnati Northern Kentucky Women's Sports Association.
Kay Piper
Institution: Akron (1981-1985)
Title: Softball/Volleyball
A four-year letter winner for Akron in both softball and volleyball, to become only the second Zip female student-athlete at the time to earn eight letters and was tabbed as Akron's volleyball Most Valuable Player as freshman, junior and senior, respectively, while also being named the squad's Most Outstanding Player on Offense three times.
A talented shortstop, became the Zips' first three-time All-America honoree in women's sports, earning first-team accolades in 1983 and 1984 and second-team laurels as a senior in 1985, two-time team MVP, member of Akron's 1984 and 1985 NCAA Final Four teams, both of which earned runner-up finishes
She led the Zips in batting average as sophomore with a .451 average, before hitting .390 as a junior when Akron went 48-6. As a senior she led Akron to a 51-10 record batting .446 en route to hitting an NCAA-best 15 home runs in Division II, while adding a national-best 54 RBI and nine triples. She was later named to the USA National Team that toured Australia in 1985 where her No. 23 jersey is honored by the program. She left the program as the Zips' all-time leader in career batting average (.398), runs scored (140), hits (236), doubles (48) and triples (35) and was honored as a three-time NCAA Division II Mid-Atlantic First-Team All-Region selection
Kay was named the 1982 and 1985 Caroline J. Pardee Award winner (UA Female Athlete of the Year),1994 Varsity "A" Hall of Fame inductee, and holds the school record for most RBI in a single game with seven against Mount Union (April 20, 1983).

Name: Andrea Seger
Institution: Ball State University (1983-2002)
Title: Director of Athletics / Director of Women's Athletics
Andrea Seger served as the director of women's athletics at Ball State from 1983-95 under the school's split department system. In January 1995, after a 12-year tenure heading the women's athletics program, the university combined its men's and women's programs and selected Seger as the director of athletics for its newly combined program.

Her appointment made her one of only four women in the country to oversee a combined NCAA Division I-A athletics department and the first female to oversee all sports in Ball State history.

During Seger's tenure, the women's athletics programs captured 45 Mid-American Conference championships, including regular season, division and tournament titles. The men's programs added 27 championships during her seven-year term as director of athletics. In total, Seger guided athletics programs to 72 conference crowns.

While serving as the director of athletics, Ball State boasted graduation rates in the top 10 in the Football Bowl Subdivision (FBS) and was named a FBS Champs Program of Excellence.

Prior to being named the school's women's athletics director in 1983, Seger spent eight years as an assistant professor and assistant athletics trainer at BSU.

Seger has a bachelor's degree from Cortland State University and a master's degree from Indiana State University. She served for eight years on the NCAA Committee on Athletics Certification and four years on the NCAA Division I Management Council. She retired from Ball State in 2002.

She was inducted into the Ball State Hall of Fame in 1997 and the Cortland State Hall of Fame and received a Lifetime Award from the National Association of Collegiate Women Athletic Administrators (NACWAA) in 2010 after serving as the interim executive director.

During the fall of 2004, Seger joined Alden and Associates, an athletics search and consulting firm, as a senior associate counsel focusing on feasibility studies, Title IX reviews, compliance reviews and strategic planning.

Name: Dorothy Luedtke
Institution: Bowling Green (33 years)
Title: Associate HPER Professor
Dorothy Luedtke came to BG in 1943 as an undergraduate. She was active in field hockey, soccer, basketball, volleyball, badminton, and softball. She was named to the All-Star basketball team.

After graduation, Luedtke organized and coached the first BGSU women's volleyball team. In 1966, that team began a run of two straight undefeated seasons. Luedtke completed 33 years of service to Bowling Green in 1984 and retired as an Associate HPER Professor.

Dorothy Luedtke was elected to the BGSU Athletic Hall of Fame in 1985.

Name: Nan Harvey
Institution: University at Buffalo, '78
Title: Administrator
Nan Harvey was the consummate trailblazer for Title IX. She loyally served the University at Buffalo for nearly 30 years, as a student-athlete, a coach and an administrator.
Harvey served as UB's Senior Woman Administrator from 1996 to 2003 and, under her leadership, UB athletics added three new varsity sports, including softball, and transitioned into the Mid-American Conference.

Harvey was an inspiration for generations of student-athletes, coaches and staff throughout her steadfast work for gender equity. In 2000, Harvey spearheaded an effort that awarded UB Athletics $1.6 million from the state of New York to support gender-equity efforts and enhance UB's women's athletic program.

She served on the NCAA Division I Softball Committee and the Mid-American has named its softball sportsmanship award in her honor.

Harvey was a 1978 graduate of the University at Buffalo, where she was a two-sport athlete, including a captain of the women's basketball team. She coached UB's softball team from 1983-85 and was the ECAC Coach of the Year in 1985. She also coached UB's women's basketball team from 1985-90 and served as UB's strength and conditioning coach from 1993-96.
Harvey was inducted as a player into the WNY Softball Hall of Fame in 1991 and the Amateur Softball Association National Indicator Fraternity in 1996.

She was inducted, posthumously, into the UB Athletics Hall of Fame in 2010 and the Greater Buffalo Sports Hall of Fame in 2012.

Harvey passed away in 2003, following a long courageous battle with ovarian cancer.
There are numerous reminders of Nan Harvey's legacy nearly two decades after her death. UB's softball field is named Nan Harvey Field and the Mid-American Conference's softball sportsmanship award is named in Harvey's memory.

Name: Linda (Pagett) Young
Institution: Central Michigan University (1979-82)
Sport: Softball
Considered one of the top pitchers in Chippewa softball annals, Pagett was a first team All-American and first team all-region selection in 1982 as CMU advanced to the AIAW World Series and finished fourth in the nation. Linda was named the female "Athlete of the Decade" for the 1980's, her career record of 50-15 (.758) is the second-best winning percentage in program history and shares the top spot in career shutouts (33).
Linda has the second-most no-hitters (5), third-best career ERA (0.74), fourth-most strikeouts (486) and ninth-most wins (50). She went 22-4 in 1982 with 23 complete games, 17 shutouts, 236 strikeouts and allowed just four earned runs with an ERA of 0.34 while the shutouts are a program record and the winning percentage is second and wins is third all-time. She threw 66 consecutive scoreless innings in 1982, a team record and helped the 1982 team capture Central Michigan's first ever MAC regular season and tournament championships in any female sport. The 1982 team still holds the record for most wins in a single season with 51. Linda member of the CMU Athletics Hall of Fame.

Name: Lucy Parker
Institution: Eastern Michigan University (1976-1991)
Title: Administration
Parker, who was inducted into the E-Club Hall of Fame in 1995, served EMU as a coach and associate athletic director from 1976 until her retirement in 1991.

A pioneer and visionary figure in the world of women's athletics at Eastern Michigan University, Parker was responsible for increasing scholarships for women, moving women's coaching positions from part-time to full-time, and helping add intercollegiate sports offerings.

A native of Smithville, Tenn., Parker graduated from Detroit Eastern High School in 1954, where she excelled in tennis and basketball. She went on to earn her bachelor's degree in physical education from EMU in 1958 and her master's degree from EMU in 1964 and then did post-graduate work at The Ohio State University.

After teaching and coaching on the high school level and at Henry Ford Community College and the University of Michigan, she took the job as EMU's women's tennis coach at a time when women's athletics had recently been moved from the physical education department to the athletic department. Parker was then hired by EMU's acting athletic director Ron Oestrike as the assistant director of athletics, working in that position for a year. In 1976 she officially became the associate athletic director for women's athletics until 1991 when she retired.
Throughout her career, Parker was actively involved in promoting women in athletics through such programs as the Women's Recreation Associa­tion and the State of Michigan Association of Intercollegiate Athletics for Women (SMAIAW). Through hard work and the passage of Title IX, the Association of lntercollegiate Athletics for Women (AIAW) became a reality. The AIAW functioned in the equivalent role for college women's programs before eventually merging with the National Collegiate Athletic Association (NCAA).

Her guidance and dedication was also instrumental in the success of EMU's Women's Athletic Endowment Fund, which was later renamed the Lucy Parker Women's Athletic Endowment Fund. EMU Athletics previously hosted an annual golf outing for 20 years that was called the Lucy Park Golf Outing. The event ran until 2008 with funds benefitting EMU's women's teams.
Parker always worked hard to promote women's athletics and was politically active and a passionate advocate for the passing of the Equal Rights Amendment (ERA).

Parker passed away Sept. 1, 2018, at the age of 82. She is interred in DeKalb County Memorial Gardens in her hometown of Smithville, Tenn.

Name: Laing Kennedy
Institution: Kent State University (1994-2010)
Title: Director of Athletics
Kennedy retired in spring of 2010 after 16 successful years as Kent State's 10th Director of Athletics. During his tenure, the Golden Flashes claimed six Jacoby Trophies for women's athletic excellence in the MAC and five Reese Trophies on the men's side- including both awards in 2009-2010, a first for the department.

Kent State was the top MAC school in the national Director's Cup standings for 10 of his last 11 years and 13 times overall. In 1995-96, the women's basketball team defeated Texas A and M in the opening round of the NCAA tournament for the program's first NCAA tournament victory. Individually, the Golden Flashes boasted 86 All-Americans, 29 Academic All-Americans and 274 MAC Champions under his watch.

He oversaw the addition of two varsity sports, women's soccer and women's golf, and major facility upgrades at Dix Stadium, the MAC Center, and Olga Mural Field at Schoonover Stadium. New facilities built during Kennedy's tenure included: Murphy-Mellis Field for field hockey, the Ferrara and Page Golf Training and Learning Center for men's and women's golf, the Diamond at Dix for softball, and the Athletic Academic Resource Center for all Kent State student-athletes.

Kent State was given full certification by the NCAA both in 1997 and 2004. He also oversaw completion of a comprehensive gender equity study, and the formation of two organizations: the National Athletic Development Council which systematically evaluates the various sports programs and the Student-Athlete Advisory Committee which provides input on the department's planning process. He showed a emphasis on diversity, hiring the first black men's basketball head coach in Gary Waters and continued his commitment with the hiring of Waters' replacement, Stan Heath.
Kennedy was named the Northeast Region Division I-A Athletic Director of the Year by the National Association of Collegiate Directors of Athletics (NACDA) in both 2002 and 2006. Kennedy served on the NCAA Division I Basketball Committee from 2005 to 2010 and was inducted into the Cornell Athletics Hall of Fame in 1980.

Name: Cary Groth
Institution: Northern Illinois University (1982-2004)
Title: Head Women's Tennis Coach / Administrator / Athletics Director
Park Forest, Illinois native Cary Groth served her alma mater for 23 years as women's tennis head coach (1982-84), administrator (1984-94), and athletics director (1994-2004). Her meteoric rise began as a two-sport Northern Illinois University letterwinner in tennis (1974-77) and basketball (1976-77) and culminated as AD — one of only three women athletic directors at an NCAA institution with then I-A (now FBS) football at the time (1994).

From NIU, she went on to the University of Nevada, where she was athletic director for 10 years (2004-14), leaving a legacy of success on and off the field of play. She continues her association with the Reno, Nevada university today as she became director of the sports management program in the College of Business in December 2020.

After leaving her position as athletic director at Nevada, Groth founded The PICTOR Group, an intercollegiate athletics consulting firm, in 2014. Seven years later, The PICTOR Group has helped over 70 clients including athletics programs in NCAA Divisions I, II and III as well as athletics conferences and national sports associations.

As athletic director at Northern Illinois University, her major achievements included (1) engineering the Huskies' move back to the Mid-American Conference in 1997-98, (2) leading NIU through a pair of NCAA Certification processes (1995, 2000), (3) hiring and sticking with head football coach Joe Novak, (4) initiating the updated Huskie logo (2001), and (5) helping develop such capital facilities projects as the Huskie Stadium East Grandstand (1995) and its FieldTurf surface (2001), the Convocation Center (2002), and improvements to Ralph McKinzie (baseball) and Mary M. Bell (softball) field.

She served on the U.S. Department of Education's Commission on Opportunity in Athletics (2002-03), plus earned the ATALANTA Award (1997), Gen. Robert Neyland Achievement Award (2002), WBCA Administrator of the Year (2003) and NACWAA Division 1-A Administrator of the Year (2003). She served as president of NACWAA (now Women Leaders in College Sports) in 1994-95.

In 1998, Street & Smith's Sports Business Journal included Groth in its "Super 50: Women's Sports Executives". During her time as an administrator at NIU, she assisted in the merger of the Huskie men's and women's athletic departments.

Although she spent just two seasons as NIU's women's tennis coach, she engineered a turnaround, taking a team that was 8-15 the year prior to her arrival, to an 18-15 record in 1984 and was named the MAC women's tennis Co-Coach of the Year.

At Nevada, Groth's programs were nationally recognized for their commitment to gender equity and diversity while winning 16 WAC Championships, including multiple men's basketball, women's swimming and diving, softball and football titles. Every Nevada team participated in postseason play during her tenure. The University of Nevada's graduation success rate (GSR) for student-athletes rose in each of Groth's nine years at the helm, and Wolf Pack teams turned in eight consecutive years of penalty-free academic performance in the NCAA's Academic Progress Rates report.

She raised more than $70 million for new facilities and upgrades and was instrumental in working with donors to complete more than $40 million in facility construction and renovations. The University of Nevada became 82 percent self-funded under her leadership.
A four-sport athlete at Rich East High School, Groth taught at Rich South and West Aurora high schools in the Chicago area prior to moving into coaching and administration at NIU. A "double" Huskie, she earned her bachelor's degree in physical education in 1978 and a master's in educational leadership in 1999. Groth was inducted in the NIU Athletics Hall of Fame in 2010 and in 2016, was honored with the University's College of Education Distinguished Alumni Award.

Name: Dr. Peggy Pruitt
Institution: Ohio University (1975-2001)
Title: Head Field Hockey / Tennis Coach / Administrator
Dr. Peggy Pruitt was a key figure in the Ohio athletic department from 1975-2001. She started her career as a Women's Athletics Coordinator/Senior Woman Administrator as well as the head coach for field hockey and tennis. She coached field hockey until 1978, when she was named the Associate Director of Athletics/Senior Woman Administrator and continued to coach tennis until 1982. Pruitt held that title until 1993, when she became the Senior Associate Director of Athletics/Senior Woman Administrator. She remained in that position until she retired in 2001.

During her twenty-six year career with Ohio Athletics, Pruitt played an integral role in the department's growth and was focused on providing positive experiences for all student-athletes. Three women's programs, Soccer, Golf and Lacrosse, were added to the number of sports sponsored by Ohio Athletics during Pruitt's tenure. Dr. Pruitt had sport oversight responsibilities for various men's and women's sport programs and the student-athlete support departments. Today, Ohio University's field hockey team plays on Pruitt Field, which was completed in 1999 and named in her honor.

Pruitt earned both a bachelor's and master's degree in Health, Physical Education and Recreation from the University of Kentucky and her PhD in Physical Education Administration from the University of Illinois Urbana-Champaign. Prior to joining the Ohio athletic department, Pruitt coached basketball and taught physical education at Cowpens (S.C.) Middle School and High School.

Name: Cheryl Sprangel
Institution: University of Toledo
Title: Head Softball Coach
Cheryl Sprangel was a trailblazer for women's athletics at the University of Toledo, becoming the first Rocket head coach of a women's sport to win a Mid-American Conference Championship. Sprangel coached the Toledo softball team for 14 years, racking up 461 career victories and 12 winning seasons.

The Rocket softball program was in just its fourth year of existence and coming off a 3-24 season when Sprangel took over the program. The transformation was immediate, as the Rockets went 27-19-1 in her debut season in 1984. Her teams went on to win MAC titles in 1985, 1989 and 1992, and came in second place six times. She won MAC Coach of the Year honors in 1985, 1989 and 1992. Her teams qualified for the NCAA tournament in 1989 and 1992. In 1989, the Rockets won the NCAA Mideast Regional Championship and advanced to the Women's College World Series.

Sprangel coached two All-Americans at Toledo, Rhonda King-Randolph and Leigh Ross, and mentored four Academic All-Americans, as well. She left UT prior to the 1998 season to accept the head coaching position at Virginia, where she posted a 303-215 mark in eight seasons with the Cavaliers. When she retired from coaching in 2005, Sprangel ranked 22nd all-time among Division softball coaches with 763 victories.

Sprangel was also a trailblazer as a student-athlete, as she was one of the first two women in the state of Michigan to be awarded an athletic scholarship. She earned a basketball scholarship at Jackson (Mich.) Community College in 1975. She also played volleyball and softball at Jackson C.C. She later transferred to Michigan State where she earned three letters as a pitcher from 1977-79.

Name: Kathy Beauregard
Institution: Western Michigan University
Title: Gymnastics Head Coach / Director of Athletics
A nationally known and respected leader in her field, Kathy Beauregard retired on Dec. 31, 2021 after 42 years at Western Michigan University, including the last 25 as Director of Athletics. She racked up many awards for her leadership in college sports. At the time of her retirement, she was the longest-serving athletic director at the same institution and one of just nine female athletic directors among 130 Football Bowl Subdivision schools across the nation.

During Beauregard's tenure, Western won 58 MAC championships, the MAC Institutional Academic Achievement Award for men eight times— including the last four consecutively—a Central Collegiate Hockey Association championship, the transition to the National Collegiate Hockey Conference, the NCAA Sportsmanship Award in 2017; and 36 teams have made NCAA Tournament appearances. The WMU football team was invited to eight postseason bowl games, including WMU's appearance in the 2017 Goodyear Cotton Bowl Classic. Furthermore, she served on the NCAA Olympic Sports Liaison Committee, the NCAA Championships Cabinet, NCAA Football Bowl Certification Committee and the NCAA Diversity and Inclusion Committee.

Beauregard always had a futuristic view and has been integral to many fundraising efforts that benefit the University and athletic department, including the most recent $550 million Empowering Futures Gift, $50 million of which is earmarked for WMU Athletics. WMU athletic facilities greatly improved under her leadership. The $8 million Bill Brown Football Alumni Center and the $21 million Seelye Athletic Indoor Center have benefited numerous sports teams and provide top-notch facilities for Bronco student-athletes.

Other major facility projects over the last decade include $2.2 million into the renovation of Hyames Field at Robert J. Bobb Stadium, the transformation of Baker Farm into the WMU Soccer Complex, replacement of the indoor track in Read Fieldhouse, the replacement of the outdoor surface at Kanley Track, locker room updates to Lawson Ice Arena, a new basketball court at University Arena, men's basketball locker room expansion and upgrade, as well as the installation of video boards at Lawson Ice Arena, University Arena and Waldo Stadium, which features a main video board and two auxiliary video boards at the cost of $1 million each.

Beauregard has herself been the recipient of many community and athletic awards and recognitions. Among them:
· Gerald R. Ford Sportsman of the Year Award
· National Association of Collegiate Directors of Athletics Under Armour Athletic Director of the Year Award
· In September 2018, Game Changer: Women in Sports Business by Street & Smith's Sports Business Journal.
· In June 2019, she was appointed to Gov. Gretchen Whitmer's Task Force on Women in Sports
· She also is the recipient of Michigan Women Forward's 2020 Women of Achievement and Courage Award.

Her commitment to the Kalamazoo community is evident through many years of volunteer service. She has volunteered with the American Cancer Society, American Heart Association, Big Brothers/Big Sisters, Girl Scouts Heart of Michigan and the Kalamazoo Rotary. In 1999, the Kalamazoo Network presented Beauregard with the "Glass Ceiling Award"; and in 2002, she received the Athena Award from the Kalamazoo Chamber of Commerce. The latter award recognizes individuals who provide service to the community, demonstrate excellence within their profession and assist women in attaining leadership skills and professional goals.

Over the last 25 years through her volunteer service, Beauregard has set an example for Bronco athletes to step up and serve the community. All 350 student-athletes and Bronco staff members volunteer in the community. Beauregard has also been inducted into the Kalamazoo Loy Norrix High School Athletic Hall of Fame, and she received a Distinguished Alumni Award from her alma mater Hope College.
COURTESY MIAMI ATHLETIC COMMUNICATIONS