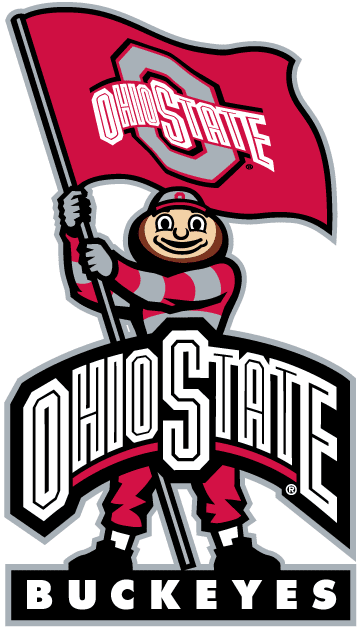 COLUMBUS, Ohio – The Ohio State Scarlet team – the offense – defeated the Ohio State Gray defense, 34-26, in the 2022 LiFEsports Spring Game, presented by Union Home Mortgage, Saturday at Ohio Stadium. A crowd of 60,007 was on hand on a gray, but dry, 50-something degree day.
Third-year sophomore C.J. Stroud played five series in the first half and completed 14-of-22 passes for 120 yards with one touchdown: a 29-yard catch-and-run to Jaxon Smith Njigba for the first score of the game.
Stroud completed passes to eight different receivers in this order: 5 yards to Treveyon Henderson; 9 yards to Smith Njigba, 10 yards to Emeka Egbuka, 29 yards to Smith Njigba, 10 yards to Ebuka, 9 yards to Marvin Harrison, 2 yards to Evan Pryor, 10 yards to Gee Scott, 4 yards to Jayden Ballard, 8 yards to Ebuka, 12 yards to Scott, -4 yards to Miyan Williams, 5 yards to Scott and 11 yards to Egbuka.
Kyle McCord was 14 for 129 yards, including a 7-for-7 showing in the first half. He hit Joe Royer for 24 yards for the Scarlet's second touchdown.
True freshman Devon Brown, one of 11 scholarship true freshmen on the roster, completed 11 passes for 141 yards in his first action in Ohio Stadium. He hit Reis Stocksdale for a 19-yard touchdown pass in the third quarter.
Miyan Williams led the rushing attack with 101 yards on 15 carries while Evan Pryor had a 22-yard, three-tackle-eluding touchdown run as part of his 62 yards on nine carries.
LB Tommy Eichenberg had 10 first half tackles, including six solo tackles, to lead the defense. True freshman safety Kye Stokes had a pair of pass break-ups.
The offense scored based on typical game scoring while the defense was able to score points via forcing turnovers, three-and-outs, quarterback sacks, etc.
COURTESY OHIO STATE ATHLETIC COMMUNICATIONS