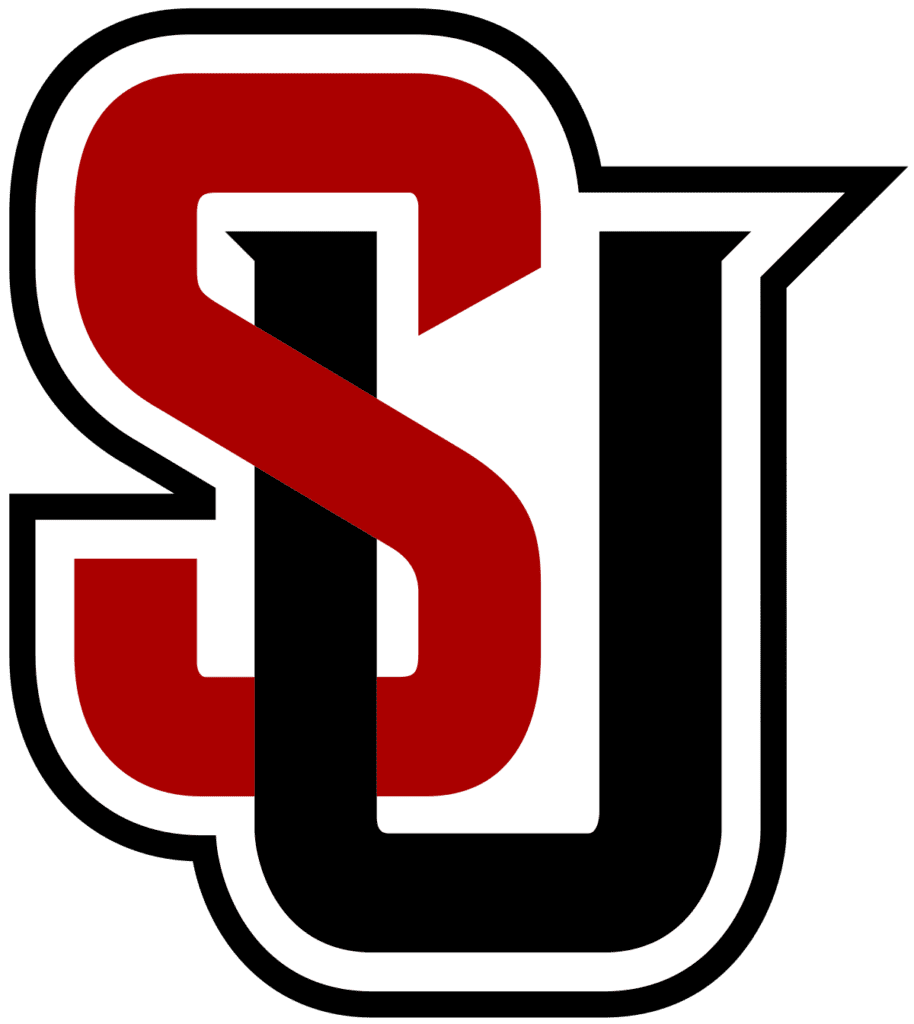 SEATTLE – Amidst guiding Seattle University men's basketball through a historically successful season, Chris Victor has been named the Redhawks' head coach, Director of Athletics Shaney Fink announced Tuesday. Victor, who has served as interim head coach during the 2021-22 season, will be the 18th head coach in Seattle University history.
 
"I am thrilled to announce Chris Victor as head coach of Seattle U men's basketball," Fink said. "Coach Victor's basketball acumen is matched by his tremendous character. He is a thoughtful, authentic leader who is laser focused on creating an environment that brings out the best in each member of the team. Coach Victor is a fierce competitor who will continue to lead Redhawk basketball to new heights."
 
He has led Seattle U to a 22-8 record to date, including a 13-4 mark in the Western Athletic Conference. The run through the 2021-22 season has included a 9-4 non-conference record, 16-2 home record and a nine-game win streak that included an 8-0 start to WAC play for the first time in 10 years competing in the league. Victor's Redhawks took just 26 games to reach 20 wins, marking the 15th 20-win season in program history. The 22-win marker was last achieved in 1963-64.
 
"I am grateful to President Peñalver and Shaney Fink for the incredible opportunity to continue to lead this basketball program, and it is an honor to serve as the head men's basketball coach at this prestigious university," said Victor. "I am excited for what still lies ahead this season for this special group, and look forward to building on the success we have achieved and the energy being generated around the program. My family and I couldn't be happier to be in Seattle and continue establishing our roots here."
Victor served four seasons as an associate head coach at Seattle U beginning in 2017-18 when the Redhawks finished 20-14 overall, 16-3 on their home court, 8-6 in WAC play and earned a berth in the Collegiate Basketball Invitational (CBI). Seattle U returned to the postseason in 2018-19, competing in the CollegeInsider.com Postseason Tournament (CIT). The Redhawks combined for 26 wins over the shortened 2019-20 and 2020-21 seasons.

Prior to Seattle U, Victor served as an assistant coach at Eastern Washington for two seasons. His first season on the Eagle coaching staff was punctuated by Eastern's first-ever victory in a national postseason tournament as a member of NCAA Division I when the Eagles beat Pepperdine, 79-72, in the College Basketball Invitational. The Eagles went 22-12 and returned to the CBI in 2016-17.
Victor's first head coaching position was at Citrus College in Glendora, Calif., where he led the Owls of the Western State Conference and California Community College Athletic Association to 103 victories over five seasons. He won 73 percent of his games overall (103-39) and 73 percent in league play (44-16) with a pair of CCCAA Final Four appearances and one league title.
Victor spent four seasons as a top assistant at Concordia University in Irvine, Calif., under Head Coach Ken Ammann. In that span, Concordia went 118-23, won three out of four Golden State Athletic Conference Championships and made four-straight appearances in the NAIA National Tournament, including appearing in the national title game in 2006-07.
Prior to his coaching career, Victor was a decorated player at Concordia, playing a key role in helping the Eagles advance to the NAIA championship game in both 2003 and 2004. In the 2003 title game, Victor scored a season-high 26 points and dished out nine assists as he helped lead Concordia to its first national championship in program history. Victor helped his school to a 90-21 record, and is ranked in the top 10 all-time in points and 3-pointers, and is third all-time in assists and steals for Concordia.
He received his bachelor of arts degree in 2004 as a business marketing major with a mathematics minor. He earned his master's degree from Concordia in 2010 in coaching and athletic administration. Victor and his wife, Sara, have one son, Leo.
Stay connected with Seattle U men's basketball and get all the latest team updates by downloading the GoSeattleU mobile app available now for free in the App Store or Google Play.
COURTESY SEATTLE U ATHLETIC COMMUNICATIONS