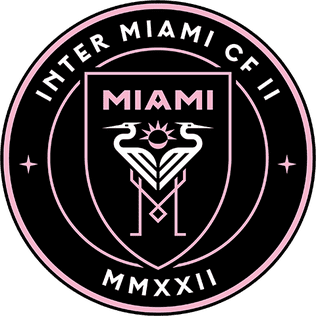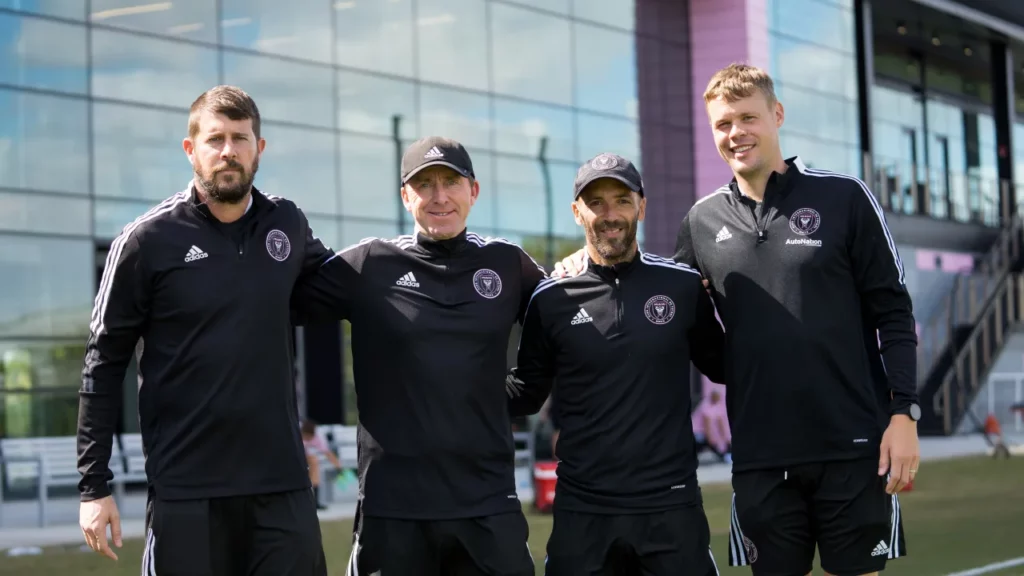 Fort Lauderdale CF announced today its full technical staff ahead of its first MLS NEXT Pro season, bolstering the club's development pathway with standout coaches. Darren Powell returns as head coach of the team and Chris Barocas returns as goalkeeper coach, while the team has appointed renowned long-time players, most recently with Inter Miami, Federico Higuaín and Ryan Shawcross as assistant coaches. Additionally, Stevens Sanchez and Carlos Cataño return as athletic trainer and performance / fitness coach respectively.
"We as a staff are excited to continue the work we are doing to develop the young professional players, as well as many from our academy. We look forward to our campaign in a new exciting league. We are very happy to welcome Federico and Ryan to our coaching staff, whose playing experiences will be invaluable to our players development as they both transition into their coaching careers. It's also great to welcome back Chris, Stevens and Carlos as they continue to grow in their roles, and are familiar and respected by the players," said Fort Lauderdale CF head coach Darren Powell.
Powell returns for his second season as head coach of the team, helping guide the team to a stellar attacking record of 40 goals in 28 games in 2021, good for fourth in USL League One. He originally joined the club in Jan. 2020, first serving as Inter Miami Director of Player Development and Fort Lauderdale CF assistant coach.
Prior to joining Inter Miami, Powell served as head coach of San Antonio FC in the USL Championship from 2016 to 2019. He also served as Academy Director of Orlando City SC (2014-2016), and head coach of Elon University (2005-2014) and Greensboro College (1998-2001).
Barocas returns for his third season as goalkeeper coach of Fort Lauderdale CF. He has previous coaching experience, including recent stops as the Head of Goalkeeping at both the New York Red Bulls Academy and Orlando City SC. He also served as an assistant coach for Orlando City B in his time with the club.
Higuaín begins his coaching career following a lengthy playing career, with the standout midfielder playing his final season with Inter Miami in 2021. In nearly 20 years as a player, he tallied over 400 appearances and over 170 combined goals and assists, including 29 appearances, three goals and four assists with Inter Miami. In 2021, Higuaín began assisting the club's academy coaching staff, working closely with U-17 head coach Javier Morales. He also served as a player-coach during his tenure with D.C. United and currently holds a U.S. Soccer B License in coaching.
Shawcross also begins his coaching career after closing his playing career with Inter Miami in 2021. The center back played for over 15 years, primarily featuring in his native England, including 14 years with Stoke City. Shawcross also appeared in over 400 matches in his career, including 12 in his lone season with Inter Miami. Shawcross has earned UEFA A and B Licenses and is in the process of completing his UEFA Pro License in coaching.
Sanchez and Cataño, meanwhile, each return for another season with Fort Lauderdale CF, with Sanchez entering his third year with the team while Cataño begins his second.
COURTESY INTER MIAMI FC II COMMUNICATIONS