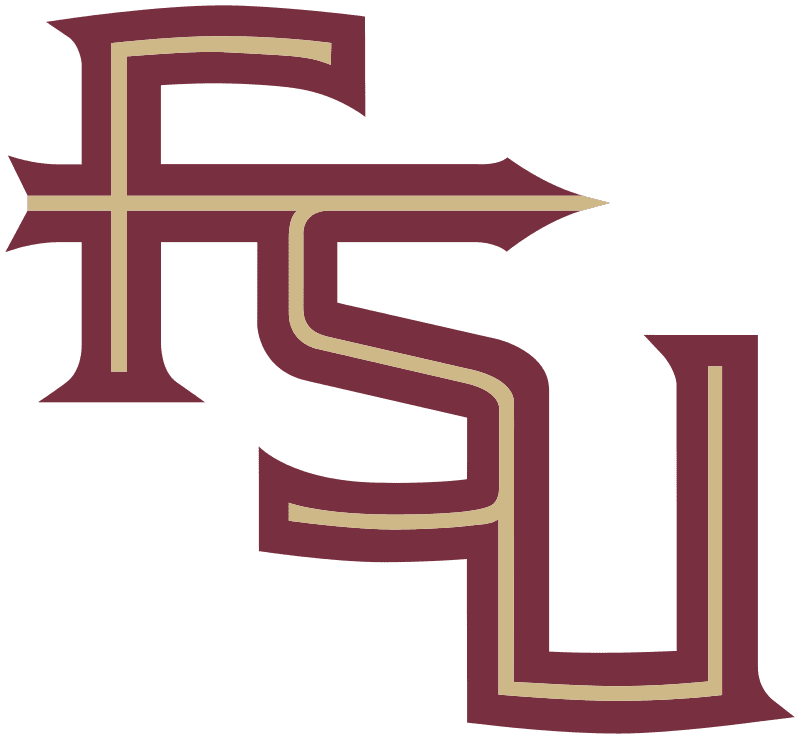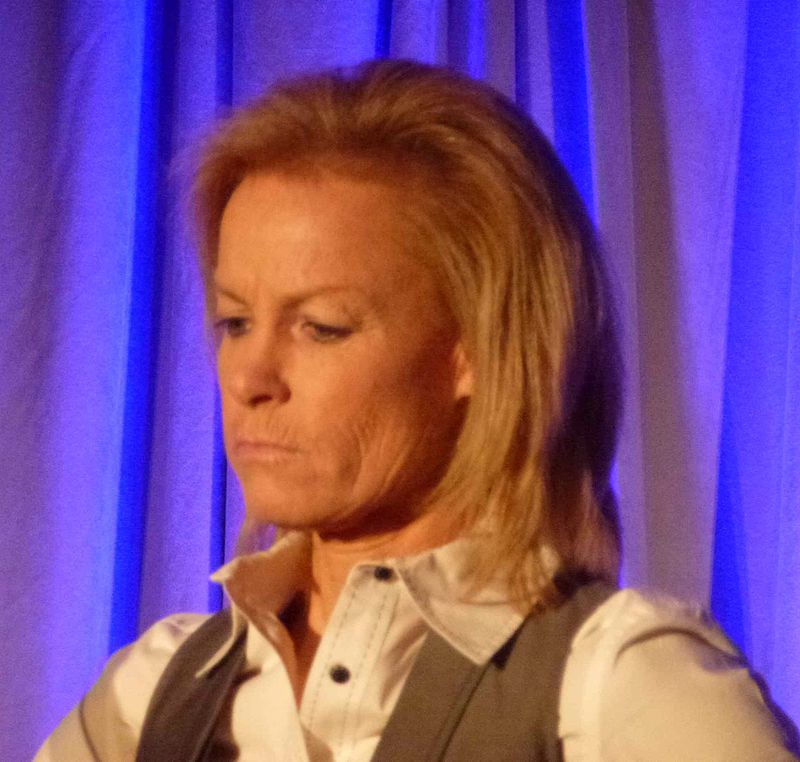 MARCH 21, 2022
TALLAHASSEE, Fla. (Seminoles.com) – Sue Semrau, the longest-tenured head coach in the ACC and Florida State's all-time winningest coach, announced Monday that she is retiring as head women's basketball coach at Florida State University. The Associated Press, WBCA and ESPNW National Coach of the Year in 2015, Semrau guided the Seminoles to 16 NCAA Tournaments, Elite Eight appearances in 2010, 2015 and 2017, and was voted ACC Coach of the Year four times over her 24 seasons.
Over her last 10 years of coaching alone, FSU averaged nearly 25 wins per season and 10 players were selected in the WNBA draft and another 12 played professionally overseas. Under Semrau, 20 players have been drafted, signed or have played for a WNBA team since the league began in 1997.
Semrau's record at FSU was 470-271 and she led the Noles to 14 20-win seasons, including a string of eight straight from 2012 to 2020. She was elected president of the Women's Basketball Coaches Association in 2013 and served until 2015.
"It is hard to put into a few words just what Sue Semrau has meant to our athletics program, our university and the women she has inspired over her career," said FSU Vice President and Director of Athletics Michael Alford. "I know I speak for the FSU athletic directors who had the opportunity to work with her over her long career in saying that you couldn't find a better representative of Seminole athletics or women's basketball than Sue.
"She instilled in her student-athletes the qualities that allowed them to be successful on the court, in the classroom and in life. She was also a tremendous mentor not only to the assistant coaches who served under her but to both head and assistant coaches in our other sports.
"Sue has represented Florida State masterfully for the last 25 years and we will always be grateful."
"It's been a joy and a privilege to be the head coach at Florida State University," Semrau said. "Thank you to the amazing players and the talented and diligent members of our staff, you have given me millions of moments to cherish, and friendships for a lifetime. The countless supportive and hard-working administrators, faculty and staff have enriched my life.
"Our precious fans embrace us, fight with us and represent this great university with passion. The excellent camaraderie of the coaches I worked with at FSU shaped me. I still remember on my interview Coach Bowden sitting with me and telling me that we could do this; and that he would help me. And he did. More than I could have imagined.
"I walk away eternally blessed by the life I lived while being the head coach of Florida State. I am Nole Blooded and am proud to be a Seminole forever."
Full Biography
• CAREER RECORD: 470-271 (.634)
• Associated Press, WBCA and ESPNW National Coach of the Year (2015)
• Four-Time ACC Coach of the Year (2001, 2005, 2009, 2015)
• Women's Basketball Coaches Association President (2013-15)
• Guided FSU to 16 NCAA Tournament appearances, including 15 in her previous 16 years (Does not include 2020 shortened season due to COVID-19)
• Five NCAA Sweet 16s, three NCAA Elite Eights and two ACC co-regular season titles
• 52 AP Top 25 victories at Florida State
• All-Time Winningest Coach in FSU History
• 2013 Kay Yow Heart of a Coach Award Recipient
• 2018 Barefoot Coach of the Year
• 8 consecutive 20-win seasons from 2012-20; 14 total 20-win seasons at Florida State
• The longest active head coach at Florida State University when she retired
HONORS
• Florida State Women's Basketball head coach Sue Semrau wrapped up her 24th season with the Seminoles in 2021-22, guiding Florida State to its ninth consecutive NCAA Tournament appearance.
• For Semrau, her journey at FSU has been an enormous success since beginning her tenure in 1997. She is coming off a 2020-21 season in which she took a single-year leave of absence to assist in her mother's fight against cancer back in her hometown of Seattle, Washington.
• A four-time winner of the ACC Coach of the Year award and Florida State's all-time leader in wins, Semrau has earned a reputation as a coach that not only keeps her team in the national rankings by leading her players to victory but also one that helps foster the personal and professional growth of the student-athletes.
• "Coach Sue" has guided the Seminoles to 16 NCAA Tournaments, including three Elite Eight appearances in 2010, 2015 and 2017, five NCAA Sweet 16s in 2007, 2010, 2015. 2016 and 2017, won a pair of gold medals with USA Basketball and has seen 43 ACC All-Academic honors under her watch. Semrau's 2019-20 team that finished 24-8 overall would have been the 16th team she led to the Big Dance until the NCAA post-season was cancelled due to COVID-19.
• Recently, Semrau was a court coach for the USA Basketball Women's National Team from Sept. 30-Oct. 2, 2017, in Santa Barbara, Calif., to add to her years of experience with the nation's governing body of basketball.
• Over her last 10 years coached, Florida State has averaged nearly 25 wins per season and had 22 players sign professional contracts either in the WNBA or with an overseas club team. Ten Seminoles have been selected in the WNBA Draft since 2009, most recently Kiah Gillespie who was selected in the third round of the 2020 WNBA Draft by the Chicago Sky. FSU once had a stretch of three consecutive WNBA first-round Draft picks in Adut Bulgak (12th in 2016), Natasha Howard (fifth in 2014) and Jacinta Monroe (sixth in 2010). Under Semrau, there have been 20 players who have been drafted, signed or have played for a WNBA team since the league began in 1997.
• Semrau is so respected among her peers in the coaching community that she was named president of the Women's Basketball Coaches Association in summer 2013 after serving as the vice president since 2010. Semrau finished up her tenure as WBCA President following the 2014-15 season.
• She owns 14 20-win seasons as head coach of Florida State, including eight straight from 2012-20.
HER MOST RECENT SEASON (2021-22)
• Guided the Seminoles to their ninth consecutive NCAA Tournament appearance, one of just eight programs to enjoy a current streak that long.
• Helped FSU achieve its seventh straight season of earning double-digit ACC wins, going 10-8 (does not include 2020-21 season where several games were canceled).
• Navigated a season where injuries forced Coach Sue to use 12 different starting lineups.
• Helped Morgan Jones earn All-ACC First Team honors for the second consecutive season.
MOLDING TRUE STUDENT-ATHLETES
• As successful as Florida State has been on the court, Semrau's commitment to community service is just as important to her program's identity.
• Once again in 2019-20, Semrau partnered the Seminoles with Samaritan's Feet, a non-profit organization dedicated to changing lives through shoe distributions around the world. Semrau annually coaches a game barefoot to raise money, and the Seminoles took a break from the 2010 Junkanoo Jam in the Bahamas to give back on Thanksgiving. FSU has hosted 10 Samaritan's Feet games at the Tucker Center.
• In summer 2017, Florida State went to Bainbridge, Ga., to participate in a Samaritan's Feet washing where coaches, student-athletes and support staff made a monumental impact on everyone involved. FSU repeated that effort in 2018 in Tallahassee.
• FSU was also able to spread its message of hope and inspiration to the U.S. Virgin Islands around Thanksgiving in 2016, doing another shoe distribution overseas to an area middle school.
• The 2016-17 Seminoles once again fulfilled their duties of giving back to the community and making strong connections within the Big Bend area. FSU influenced both children and adults by visiting schools, playgrounds and other locations that allowed it to positively impact and connect with the community. The sight of FSU Women's Basketball coaches and student-athletes performing good deeds around the community is not an uncommon one.
• Additionally, the Seminoles have been known to extend a helping hand when on the road, making visits to the Boys and Girls Club at the Coalition for the Homeless in Orlando and elementary schools in Milwaukee, Harlem, West Chester and Wadsworth, Ohio and Martinsville, Ind., as well as the Duke Hospital in Durham, N.C
• In August 2013, Semrau and the Seminoles held a basketball clinic for youth in Dakar, Senegal, in addition to visiting an orphanage during the team's 2013 Foreign Tour.
• These efforts have molded countless Seminoles into superstars in the game of life following their hoops careers. Current associate head coach Brooke Wyckoff (Class of 2001) and Christian Hunnicutt (Class of 2011) each earned prestigious ACC Postgraduate Scholarships, while Vanessa Fuchs (Class of 2001) served as Interim Athletics Director at Florida State and is currently the Florida State Athletics' Senior Women's Administrator.
• For the third straight year in 2018, FSU tied or led the ACC with four All-ACC Academic Team members. In 2020, Morgan Jones and River Baldwin added themselves to the list as well.
RECENT SUCCESS
• The 2009-10 season served as the perfect example of just how strong the Florida State's women's basketball program has become under Semrau. The Seminoles captured their second consecutive regular-season ACC Co-Championship and made it to the Elite Eight of the annual NCAA Tournament as a then-program-best No. 3 seed for the second straight season.
• Along the way, FSU set the school record for most wins in a season with 29, most conference triumphs ever with 12 and the highest national ranking ever at No. 9. Those three school marks were all broken by the 2014-15 team.
• After the 2009-10 season was complete, star forward Jacinta Monroe was taken sixth overall in the 2010 WNBA Draft by the Washington Mystics; a draft slot that was the highest ever for an FSU women's basketball player before Natasha Howard's selection as the fifth pick by the Indiana Fever in 2014.
• During a 24-8 campaign in 2010-11, the Seminoles extended their NCAA Tournament streak to seven consecutive years, nabbing another No. 3 seed. Along the way, forward Cierra Bravard nabbed honorable mention All-America honors and teamed with point guard Courtney Ward to capture All-ACC accolades.
• Overall, Semrau has guided 11 different players to All-America honors in her 23 years – most recently Ekhomu and Gillespie in 2020.
• It could be argued that Semrau's best coaching job occurred in the 2014-15 record-setting year where new accomplishments were being made seemingly every game. Florida State finished with a 32-5 overall record, shattering the school record for wins while also setting new records for ACC wins (14), Top 25 wins (6, since broken by the 2016-17 team) and regular-season victories (27). For the first time, the Seminoles finished undefeated at the Donald L. Tucker Center, going 16-0.
• FSU highlighted its 2014-15 year by earning a 66-65 win over No. 3 seed Arizona State in the NCAA Sweet 16 in Greensboro, N.C., reaching its second Elite Eight appearance in program history. The Noles finished second in the ACC regular season with a 14-2 record, reached the ACC Tournament title game for the first time and garnered a program-best No. 2 seed in the NCAA Tournament before taking down Alabama State (91-49) and 20th-ranked FGCU (65-47) in the first two rounds at the Tucker Center.
• Semrau earned several national and conference coaching honors in 2015 after FSU was predicted to finish fifth in the ACC and ultimately steam-rolled most of its competition. She was named the ACC Coach of the Year by the Blue Ribbon Panel and the ACC coaches. Semrau was also named the ESPNW National Coach of the Year, the WBCA Coach of the Year and the Associated Press Coach of the Year.
• Many college basketball fans, media and other personnel took notice of the way Coach Sue was able to blend a team with six new players and create one of the most collective, team-oriented and entertaining groups in the sport.
• Semrau's fourth ACC Coach of the Year honor gives her the distinction of having the most among active ACC coaches.
• The fact that the 2014-15 team became the first in program history to average five double-figure scorers proves how well a new cast of faces played together under Semrau's system. Offensively, the Noles averaged 75.5 points which was their highest in the previous 24 years.
• In 2014-15, FSU also set the single-season record for 3-point field goals made (216), offensive rebounds (625), defensive rebounds (986) and total rebounds (1,611). One of its most impressive feats was being the only Division I basketball team – men's or women's – to out-rebound every opponent during the regular season. Overall, FSU out-rebounded 36 of its 37 opponents.
• Florida State became one of just seven NCAA Division I programs to make the Elite Eight in two of the last three years in 2016-17, finishing with a 28-7 overall record. The Seminoles defeated a school-record nine AP Top 25 teams, including eighth-ranked and second-seeded Oregon State in the NCAA Sweet 16 in Stockton, Calif.
• FSU finished second in the ACC with a 13-3 conference record and tied its highest end-of-season ranking in the USA Today Poll at seventh. The 28 wins tied for the third-most in program history, with 10 of those victories coming against RPI Top 50 opponents.
• Once again, there was no shortage of individual accolades for the Seminoles. Junior forward Shakayla Thomas became FSU's first ACC Player of the Year, while senior point guard Leticia Romero became the program's first three-time All-American. Both standouts were named Associated Press and WBCA All-Americans while being all-conference performers.
• Junior center Chatrice White was honored as the ACC Sixth Player of the Year, the third straight for FSU, and senior Brittany Brown was named to the ACC All-Defensive Team for the second straight season.
• The 2017-18 Noles recorded 25+ wins for the fourth straight season, finished with a 26-7 overall record.
• Florida State clinched a double-bye in the ACC Tournament for the fourth consecutive year, finishing third in the conference with a 12-4 record.
• FSU won its 15th consecutive NCAA First Round game, defeating Little Rock – a streak that dates back to 1991. FSU added to that with a first-round win over Bucknell in 2019.
• The Seminoles averaged the second-most points in a season in program history with 81.0 points per game. It was also just the second time FSU averaged 80+ in a season.
• FSU finished the Associated Press Poll ranked 11th, securing a Top-15 finish for four straight seasons to join just seven other schools (UConn, Notre Dame, South Carolina, Baylor, Louisville, Oregon State and Stanford) during that span.
• The 2018-19 team generated the program's seventh straight 20-win season, finishing 24-9 overall and 10-6 in the ACC. It was the only team in the AP Top 25 who had to replace their entire starting five from a season ago and finished 25th in the AP Poll and 23rd in the USA TODAY Coaches Poll.
• Despite there being no NCAA postseason in 2020 due to COVID-19, the 2019-20 Seminoles defeated six AP Top 25 teams, including three Top 10 teams. The six ranked wins are the second-most in program history (2016-17 team leads with nine ranked wins). FSU finished 24-8 overall and 11-7 in the ACC, ended at 19th in the final Associated Press Poll and reached the ACC Championship game.
CHANGED CULTURE
• Semrau's 470 career win total with the Seminoles more than triples the second-most victories by an FSU coach (Marynell Meadors, 132), and her tenure has accounted for 16 of FSU's 20 all-time NCAA Tournament appearances.
• Semrau basically built the Seminoles from scratch, as she inherited a program coming off a 5-22 record in 1996-97 and hadn't reached double figures in wins in four years. She has accumulated 52 AP Top 25 wins in her 24 seasons. When she arrived in Tallahassee, FSU had not won vs. a nationally-ranked team in the previous four seasons.
• By her fourth year, Semrau had completely turned the program around, capturing a 19-12 record and the first NCAA Tournament appearance in a decade. The 2000-01 season served as the jumpstart for unprecedented success.
• FSU had only four 20-win seasons before Semrau guided the Noles to six 20-win seasons over seven years beginning in 2004-05. She has now led the Noles to 14 20-win campaigns through 24 seasons, including a 32-win season in 2014-15.
A RESPECTED AND SEASONED COACH
• Before coming to Florida State, Semrau served three years as an assistant coach and recruiting coordinator at the University of Wisconsin under Jane Albright. While in Madison, she contributed to the Badgers' three-straight winning seasons and two NCAA Tournament appearances, including the program's first-ever back-to-back 20-win seasons.
• Semrau first joined Albright at Northern Illinois in 1991 where she assisted in leading NIU to three consecutive NCAA Tournament appearances.
• Before her hiring at Northern Illinois, Semrau served as head women's basketball coach and assistant athletic director at Occidental College in Los Angeles for four years where she compiled a 51-47 overall record.
• She also coached soccer for two seasons and was responsible for the administrative duties of fundraising and promotions at the Division III institution.
• Semrau also worked as the public relations and promotions director for the L.A. Heat professional soccer team from 1986-87, and as the public relations director for the Seattle Storm soccer team in the previous year.
• A native of Seattle, Wash., Semrau is a graduate of Shorecrest High School. She went on to attend the University of Puget Sound for two years. Semrau transferred to the University of California-San Diego in 1984 where she was a team co-captain and Co-MVP.
• She graduated in 1985 with a bachelor's degree in communications and received her master's degree in athletic administration from the University of Southern California in 1988.
• Coach Sue is the Godmother of associate head coach Brooke Wyckoff's daughter, Avery (8.5).
COURTESY FLORIDA STATE ATHLETIC COMMUNICATIONS