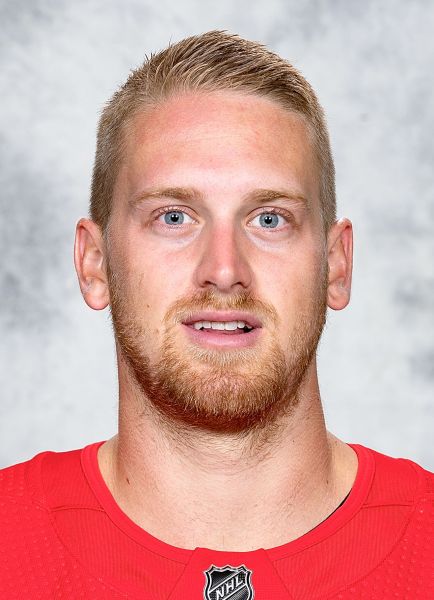 GAME AT A GLANCE
GOAL SCORERS
Columbus: PP – Bjorkstrand (22), P. Laine (24)
Washington: A. Mantha (5), A. Mantha (6), M. Fehervary (5), PP – A. Ovechkin (38), C. McMichael (8), EN – C. Sheary (16), PP – E. Kuznetsov (20)

GOALTENDERS
Columbus: J. Korpisalo (6 saves, L,), Merzlikins (20 saves)
Washington: V. Vanecek (39 saves, W)
CBJ TEAM NOTES
The Blue Jackets had their three-game winning streak snapped with tonight's loss and are now 13-7-2 in the last 22 games.
Columbus now has points in eight of the last 12 games of the series vs. Washington since Feb. 26, 2018 (7-4-1) with the loss.
The Blue Jackets killed off three-of-five Washington power play attempts tonight and have killed off 25-of-29 attempts in the last ten games of the series (86.2 pct.)
With two assists by defensemen tonight, CBJ now have 139 points by blueliners this season.
CBJ concluded their 10th of 15 back-to-back sets this season, with the club falling to 3-6-1 in 2nd games (8-10-2 overall).
The Blue Jackets finished 1-for-5 on the power play against the Capitals and have recorded PPGs in six of the last nine games (7-of-29; 24.1 pct.).
CBJ fell to 10-5-1 in Thursday games this season (4-1-1 at home).
CBJ PLAYER NOTES
· RW Oliver Bjorkstrand scored the Blue Jackets' first goal of the game, giving him 2-4-6 in the last four games. The forward now has points in eight of the last ten games (6-5-11) and in 14 of the last 19 contests (10-8-18, overall 22-24-46 in 60 GP).
· C Max Domi tallied his 23rd assist of the season and has now collected assists in six of his last nine games (0-8-8, overall 9-23-32 in 52 outings).
· LW Patrik Laine scored his team-leading 24th goal of the season. He has 5-5-10 in the last nine games and 18-13-31 while recording points in 18 of his 22 outings since Jan. 27.
· D Andrew Peeke recorded his 12th assist of the campaign to give him 0-3-3 in the last six games (overall, 1-12-13 in 62 GP).
· RW Jakub Voracek recorded his team-leading 41st assist of the campaign to give him 1-11-12 in his last 14 games. He now has 31 primary assists, ranking fourth-T in the NHL.
· D Zach Werenski recorded an assist to give him points in four consecutive games (1-4-5) and in six of the last seven outings (2-5-7). With 10-30-40 in 56 contests, he has notched his fourth career 40-point campaign.
POST-GAME VIDEO INTERVIEWS
HC Brad Larsen | F Oliver Bjorkstrand | D Zach Werenski
CBJ UPCOMING SCHEDULE
Friday, March 17 Practice – 12:00pm ET at Nationwide Arena
Saturday, March 18 St. Louis – 5:00pm ET at Nationwide Arena
Sunday, March 19                   Practice – 12:00pm ET at Nationwide Arena
COURTESY CBJ COMMUNICATIONS