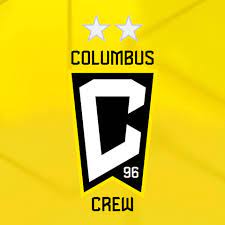 COLUMBUS CREW UNDEFEATED IN LAST FIVE MATCHESColumbus Crew is currently undefeated in its last five regular season matches, dating back to October 27 of last year. The Black & Gold boast a record of 4-0-1 over that span, while outscoring opponents 15-6. The Crew's 4-0-1 record includes victories against Orlando City SC (October 27), D.C. United (October 30), Chicago Fire FC (November 7) and Vancouver Whitecaps FC (February 26), as well as a draw against the San Jose Earthquakes (March 5).
BLACK & GOLD QUOTES
ON HEADING INTO THE MATCH AGAINST TORONTO FC"There are going to be mistakes throughout the year, and it's about how they respond from them and learn from them. We're very reflective. – CALEB PORTER
ON STEVEN MOREIRA"I love the way he plays. He's aggressive, and he knows when to go and when to stay. I think it's a very good com-bination, because he can come inside like we saw in the in the first goal in the last game, and also, he can push high and make crosses. " – ARTUR
ON HIS ATTACKING MENTALITY"I like attack. For me, it's my job and I like to bring some-thing else to the team." – ARTUR
Pedro Santos talks Columbus Crew Soccer ahead of today's game against Eastern Conference foe, Toronto FC.
COURTESY COLUMBUS CREW COMMUNICATIONS