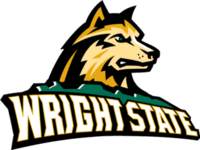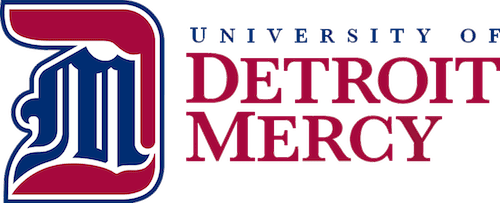 DETROIT – The Wright State men's basketball team closes out its regular season road schedule with a Sunday afternoon 1 p.m. matinee at Detroit Mercy as the Raiders look to continue momentum built from their Friday night win over Oakland. Detroit Mercy is also coming off a Friday victory, defeating NKU at home.
Fans can follow the action several ways – via live stats, by watching on ESPN+ or by tuning in on WONE 980 AM. Chris Collins and Jim Brown will have all the play-by-play on the radio.
SUNDAY: WATCH ON ESPN+ | FOLLOW LIVE STATS | LISTEN ON WONE 980 AM | GAME NOTES
LAST TIME OUT
Grant Basile's rebound and fall away basket with 5.8 seconds remaining proved to be the game winner Friday night as the Wright State men's basketball team came from behind to defeat Oakland 78-74 after the Raiders scored 20 of the night's final 25 points to hand Oakland its first home loss of the season. Basile finished with a game-high 26 points while Tanner Holden scored 10 of his 17 points in the second half as both players pulled down seven rebounds. Trey Calvin notched 10 points – all in the second half – while pulling down six rebounds and Andrew Welage was the final Raider in double figures with 10 points of his own, including eight in the first half.
TITAN TUSSLE
Detroit Mercy is 11-13 overall with an 8-6 Horizon League record and a perfect 6-0 mark at home this season. Detroit Mercy is coming off an eight point Friday home win over NKU that snapped a short two-game losing streak. Wright State won the first meeting 90-59 back on Feb. 4 thanks to a 14-point run late in the first half as Grant Basile scored a game-high 29 points and reached the 500 rebound mark. Tanner Holden finished with 15 points, and the trio of AJ Braun, Calvin and Welage all finished with 11 points. Thursday will be the 65th meeting all-time between Wright State and Detroit Mercy. The Raiders lead the all-time series 37-27 overall, and have won 14 of the last 16 overall over the last seven seasons. The first meeting came back on Jan. 5, 1994, a 78-71 Wright State road victory inside Calihan Hall. The Raiders have won three in a row and five of the last six in Calihan Hall overall.
MADE IN DETROIT
Detroit Mercy is 11-13 overall with an 8-6 Horizon League record entering Saturday. The Titans are 6-0 in a small sample size at home, with non-conference wins over Central Michigan, Western Michigan and NAIA member Michigan-Dearborn, along with HL home victories over Milwaukee, UIC and Northern Kentucky. Detroit Mercy has seen six home contests – five of them Horizon League matchups – canceled due to COVID issues. The Titans have won 13 in a row at home dating back to last season, the longest home winning streak since winning 17 straight between the end of the 2011-12 and start of the 2012-13 seasons. After holding NKU to just 52 points on Friday, Detroit Mercy has held opponents under 70 points 13 times this year, surrendering less than 60 points five times, with four of those in Horizon play.
NATIONAL ATTENTION
Tanner Holden (80% FT) has made 152 free throws (No. 1 in the country) on 191 total attempts (No. 3 nationally), through Friday's games. Holden's 553 total points scored is No. 7 in the country, while his 19.8 points per game average is No. 26 nationally. Grant Basile's rebound work is also among the best in the nation: ranking 19th nationally with 242 total rebounds, No. 38 nationally in total rebounds/game average with his 8.6 boards per contest and No. 48 in the country with his 6.00 defensive rebounds/game average.
WINNING FORMULA
Wright State outrebounded Oakland 38-21 on Feb. 18, improving the Raiders to a 15-2 mark when they outrebound the opponents. On the flip side, the Raider comeback win over Oakland bucked a trend, as Wright State tallied just its second win of the season when trailing with five minutes remaining. The Raiders are a combined 14-3 in games they are leading or tied in with five minutes to play.
COURTESY WRIGHT STATE ATHLETIC COMMUNICATIONS