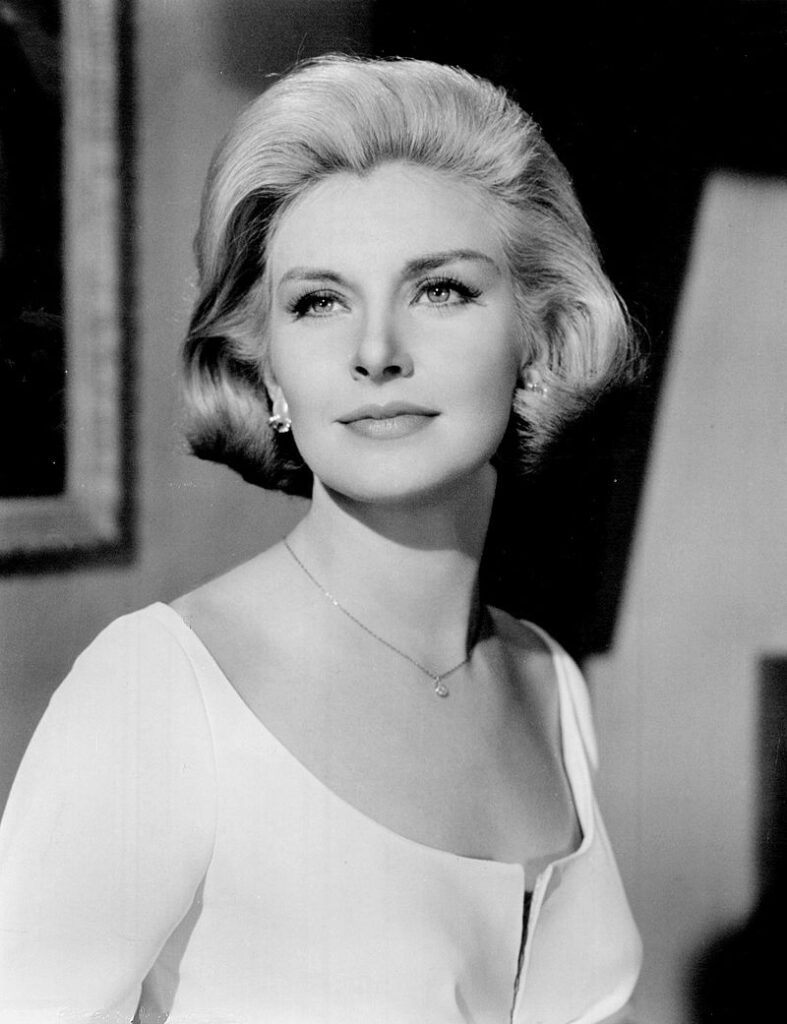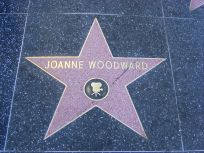 FROM WIKIPEDIA COMMONS
Joanne Gignilliat Trimmier Woodward (born February 27, 1930) is an American actress, producer, and philanthropist. One of the last major stars from the Golden Age of Hollywood, having made her career breakthrough in the 1950s, Woodward is the earliest surviving Academy Award winner in a leading category. One of the best respected actresses of her generation, she became known for playing complex women with a characteristic nuance and depth of character., and became one of the first film stars to have an equally major presence in television. Among her total accolades is an Academy Award, three Primetime Emmy Awards, a British Academy Film Award, three Golden Globe Awards, and a Screen Actors Guild Award.
Woodward is perhaps best known for her performance as a woman with personality disorders in The Three Faces of Eve (1957), which earned her an Academy Award for Best Actress and a Golden Globe Award for Best Actress in a Motion Picture – Drama. Upon the death of Olivia de Havilland in July 2020 she became the oldest living Best Actress Academy Award winner. In a career spanning more than six decades, Woodward starred or co-starred in many feature films, receiving four Oscar nominations (winning one), ten Golden Globe Award nominations (winning three), four BAFTA Film Award nominations (winning one), and nine Primetime Emmy Award nominations (winning three).
Woodward is the widow of actor Paul Newman, with whom she often collaborated either as a co-star, or as an actor in films directed or produced by him. Woodward's career is notable not only for its unusual longevity, but for the range and depth of roles which she played. In 1960, the first star on the Hollywood Walk of Fame was laid, bearing Joanne Woodward's name.
Today, Woodward is 91 years old.
TODAY'S ALMANAC
Question of the Day
I have containers of plants in my office, and they seem to be attracting gnats. How can I get rid of the gnats without exposing my coworkers to insecticides?If they are adult fungus gnats (tiny, nervous black flies), drench the soil with insecticidal soap until no more appear. If they reappear, you'll need to kill the larvae by repotting the plants in clean pots with fresh potting soil.
Advice of the Day
Brave actions never want a trumpet.
Home Hint of the Day
Carpenter's wood glue works by penetrating the surface fibers and holding them together by the strength of the hardened glue. This glue works best on a slightly roughened surface.
Word of the Day
Cumulonimbus cloudLarge, dark, vertical cloud with bulging top that brings showers, thunder, and lightning.
Puzzle of the Day
From a word of five letters, take two and leave one.Stone. Alternate answers include: Clone, Drone, Prone
Born
William Henry Harrison (9th U.S. president) – 1773
George Ade (humorist) – 1866
Howard Taylor Ricketts (pathologist) – 1871
Hans Albert Hochbaum (naturalist and artist) – 1911
Carole King (singer) – 1942
Alice Walker (author) – 1944
Mia Farrow (actress) – 1945
Vince Papale (football player) – 1946
Mookie Wilson (baseball player) – 1956
Travis Tritt (country music singer) – 1963
David Gallagher (actor) – 1985
Michael B. Jordan (actor) – 1987
Jimmy Bennett (actor) – 1996
Died
Sophie Tucker (singer) – 1966
Bill Haley (musician) – 1981
Charles (Bud Wilkinson football coach) – 1994
Princess Margaret (sister of Britain's Queen Elizabeth II) – 2002
Walter Fredrick Morrison (inventor of the Frisbee) – 2010
Events
Robert Fulton received patent for steamboat improvements– 1811
Jefferson Davis named president of the Confederate States of America– 1861
U.S. Weather Bureau established by Congress as part of Signal Corps– 1870
Office of Commissioner of Fish and Fisheries formed– 1871
First train passed through Hoosac Tunnel in Massachusetts– 1875
War Time (year-round daylight saving time) began in the United States– 1942
Joanne Woodward received the first star on the Hollywood Walk of Fame– 1960
The first Boeing 727 took off– 1963
First appearance of The Beatles on the U.S. TV program, The Ed Sullivan Show. 73 million people watched (about 45% of the U.S. population).– 1964
Magnitude 6.6 earthquake struck San Fernando, California– 1971
Canada expelled 13 Soviet diplomats for spying– 1978
Paul McCartney was honored with a star on the Hollywood Walk of Fame– 2012
Weather
-52 degrees F in Butte, Montana– 1933
Portions of Arkansas, Louisiana, Mississippi, and Alabama had a severe ice storm– 1994
After a 2-day snowstorm ended, 11.4 inches of snow lay in New York City's Central Park– 2013
After a 2-day snowstorm ended, 38 inches of snow lay in Milford, Connecticut– 2013
COURTESY www.almanac.com