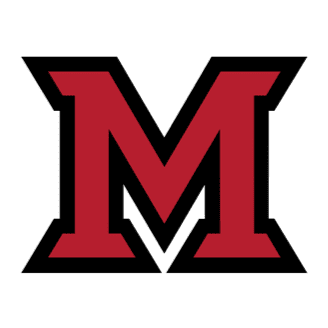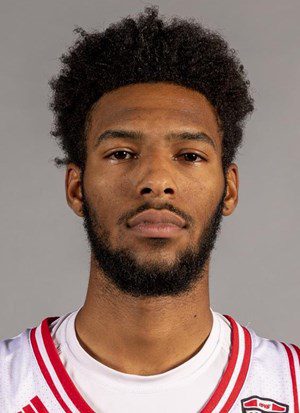 BOWLING GREEN, Ohio—A hard-fought battle went to overtime, but the RedHawks came up short as the Miami University men's basketball team (7-6; 1-1 Mid-American Conference) was edged 87-83 at Bowling Green State University (8-6; 1-2 MAC) on Saturday evening at the Stroh Center. Junior guard Dae Dae Grant scored 26 points, while senior forward Dalonte Brown tallied 24 points for the RedHawks.

HOW IT HAPPENED:
Bowling Green led early and built a 16-7 advantage by the 12:57 mark.
Grant put together an 8-0 run for Miami, sinking a jumper and back-to-back triples over a 1:07 stretch to knot the game 19-19 by the 9:21 mark. A trey from senior guard Isaiah Coleman-Lands at 8:03 handed Miami its first lead of the game, 22-21.
After the Falcons took a 26-24 edge with 5:39 to play, Miami went on an 11-0 run to close out the half and carried a 35-26 lead into the intermission. The RedHawk scoring flurry started with a Grant triple and was capped with another Grant trey as time expired. Brown also drained a trey during the run.
The RedHawks opened the second half with a three-pointer from senior guard Mekhi Lairy to take a 38-26 lead. Another Brown trey at the 18:57 mark gave Miami its largest advantage, 41-28.
The Falcons used a 14-2 run to take a 58-57 edge with 8:30 to play and built a 63-59 lead by the 7:34 mark.
Five straight points from Brown put Miami back on top 64-63. The Falcons pushed ahead by five, but Miami rattled off five unanswered to knot the game 76-76 with 1:48 to play. Each team went 1-for-2 from the free-throw over the final minutes to head into overtime tied 77-77.
The Falcons led from start to finish in overtime.
NOTES:
This was the first overtime game for the RedHawks since an 84-79 overtime win last year at Bowling Green on March 2.
For the second time this season, Miami had two players eclipse 20 points, with Grant amassing 26 points and Brown tallying 24. Senior forward Precious Ayah was the other RedHawk to score in double figures with 12 points and led the team with nine rebounds.
The RedHawks drained 15 triples, their second most in a game this season and tying for the fifth most in a single game in program history. Grant hit six treys, Brown drilled five and Coleman-Lands sank three.
Lairy played in his 100th career game, becoming the fourth active RedHawk to play in 100+ career games.
UP NEXT:
Miami returns home to host the University of Toledo at 7 p.m. on Tuesday, Jan. 11.
COURTESY MIAMI ATHLETIC COMMUNICATIONS