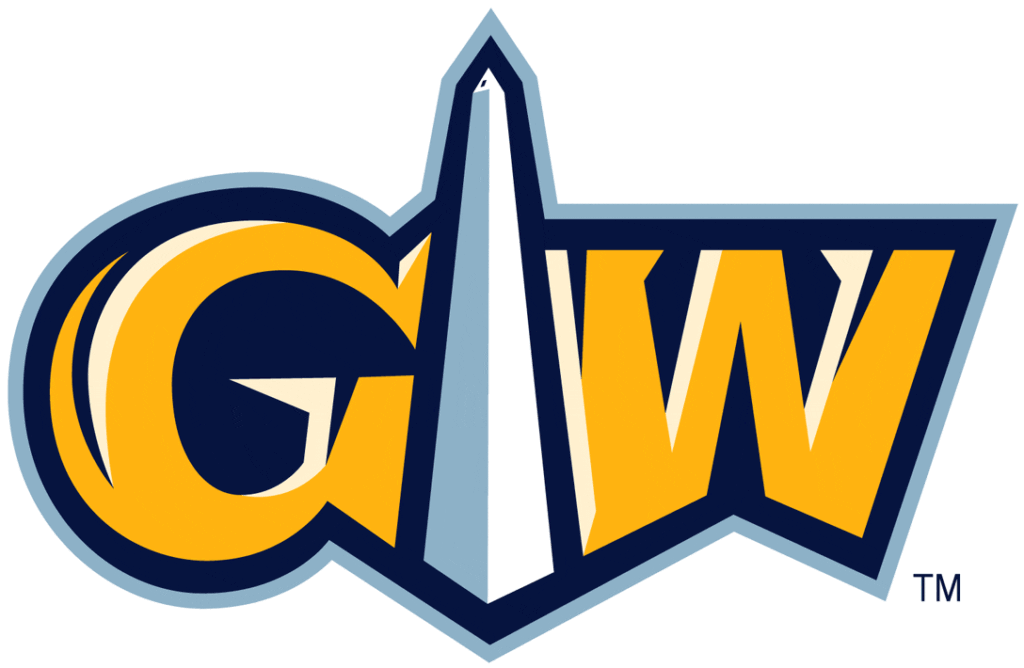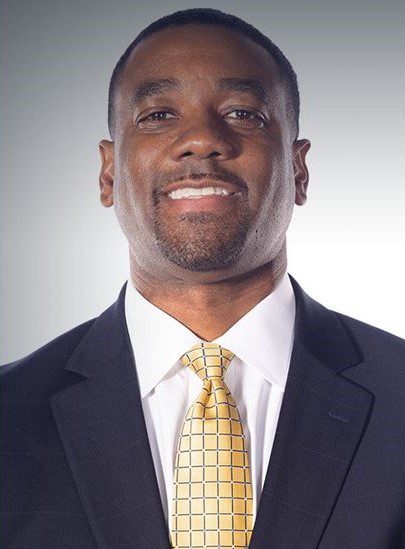 DMV native with over 20 years of coaching experience named Special Assistant to the Head Coach & Director of Scouting
WASHINGTON – GW men's basketball head coach Jamion Christian announced on Wednesday the addition of Lamont Franklin to the team's coaching staff as Special Assistant to the Head Coach & Director of Scouting.
In this role, Franklin will serve as an advisor to the Head Coach, overseeing advanced scouting of future opponents, breaking down game film, leading data analysis for the purposes of program and player development, contributing to the development of game strategy and planning practices.
"I felt deeply early on in this process that our team and myself would benefit greatly from having Coach Franklin with us," Christian said. "His experiences and their range will be components that will help take us to the next level. Coach has always been a tremendous mentor to me and I felt that adding his ability to share and give the game would benefit each person in our program. Leadership takes many forms. Coach Franklin has led in all walks of his life. I've seen it and been a part of it for over 20 years."
A native of Seat Pleasant, Md., and two-time All-Met and All-Prince George's County selection, Franklin has spent the last four seasons as the Director of Operations at Miami (Fla.). With the Hurricanes, he was responsible for a wide range of duties including, but not limited to, budget management, on-campus recruiting, and camps, while serving as a liaison for the program to multiple functions/offices throughout the university.
In his distinguished 20-plus years on the sidelines, he has coached and mentored 26 professional players, including three NBA Draft picks, 14 All-Conference performers, and two NCAA leaders in 3-pointers made.
"My family and I are extremely excited to join the Colonials basketball family and return home to the DMV," Franklin said. "I look forward to rolling up my sleeves and working alongside the staff under Coach Christian's leadership to support and develop our student-athletes. As one of his former coaches, it's been a pleasure to witness the growth and success Coach Christian has had over the course of his career. I'm excited to reunite with him and assist him in continuing to elevate GW Hoops!"
Franklin graduated from UNCW in 1997 after serving as team co-captain for two years and earning All-CAA Defensive team honors as a senior. Three months following graduation, he began his coaching career as an assistant coach at his alma mater, guiding the Seahawks to the program's first postseason appearance, first 20-win season and second straight CAA Regular Season Championship.
He then moved on to Howard University in the District for two years before joining the staff at Mount St. Mary's in 2000 where he coached none other than Christian himself. Franklin then joined the staff at Florida A&M where he was promoted to associate head coach after one year and assisted in leading the Rattlers' first winning season in 10 years.
The DMV native then returned back to the area in 2003 to serve as an assistant at Towson before moving on to the College of Charleston. He was named head coach of Cedar Park Christian School in Bothell, Wash., in 2005. He was twice named Coach of the Year and led the program to its highest state tournament finish in school history.
Franklin then moved to Charlotte, N.C., to become the first-ever head coach at Johnson & Wales University from 2009-2011 while also pursuing an MBA in Sports Marketing & Management from UNC Charlotte. In addition to his duties as head coach, Franklin was instrumental in the development of the school's athletic program. Following a stint in the corporate arena, he returned to college coaching as an assistant at Florida A&M in 2015 before moving on to Miami.
In addition to his MBA, Franklin owns a bachelor's degree from UNCW in Business Information Systems. He hails from a basketball family with his older brother, Levi, currently leading the boys' program at The Potomac School in McLean, Va., as well serving as a head coach in the New World AAU organization, and his middle brother, Larry, serving as an assistant coach at Landon School in Bethesda, Md. Coach Franklin is married to Lisa and the couple has three children, Cameron, Kennedy and Braedon.
COURTESY GWU ATHLETIC COMMUNICATIONS