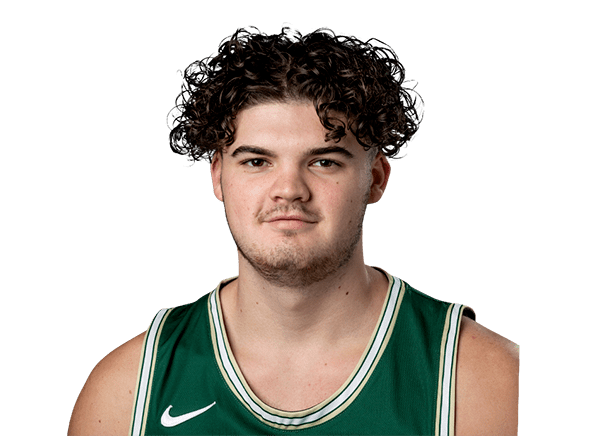 12/27/2021
INDIANAPOLIS/DAYTON – A pair of Wright State men's basketball players have swept the Horizon League's weekly awards, as redshirt-junior Grant Basile has been named the Horizon League Player of the Week and AJ Braun earned Freshman of the Week honors, the League office announced on Monday.
Basile earned his second Horizon League Player of the Week honor by tallying his sixth double-double of the season last Tuesday night to lead Wright State to an 84-70 victory at North Carolina State. Basile's 23 points led four Raiders in double-digits scoring, while his 16 rebounds were a game-high on the way to the night's lone double-double. Basile turned in 12 points in the back-and-forth opening half, finishing the night shooting 9-of-16 from the floor as he filled his stat line with a pair of three-pointers, four assists, a block and a steal over 35 minutes of action. He and AJ Braun combined to help Wright State tally 46 points from inside the paint in the win.
Braun scored in double figures for the second time in his career last Tuesday night as Wright State defeated North Carolina State 84-70 on the road. Braun turned in 13 points and had seven rebounds, while his six points scored over the first five minutes of the second half helped the Raiders cement control of the night. He added aa pair of blocks on the defensive end and passed out a pair of assists on the other end of the floor as he and Grant Basile combined to help Wright State tally 46 points from inside the paint in the win.
Wright State stares down a 20-game Horizon League stretch to close the regular season, with the Raiders hosting their next four contests against League foes. That stretch begins Thursday night  as Wright State welcomes Milwaukee to town before hosting Green Bay two days later to ring in the new year.
COURTESY WRIGHT STATE ATHLETIC COMMUNICATIONS