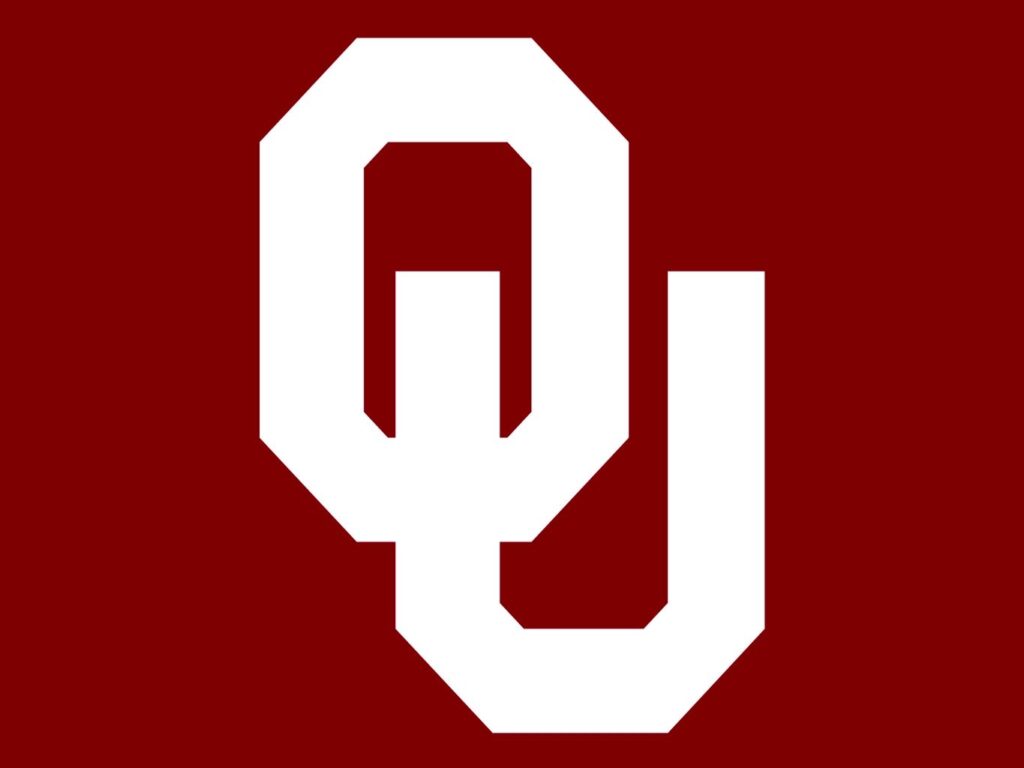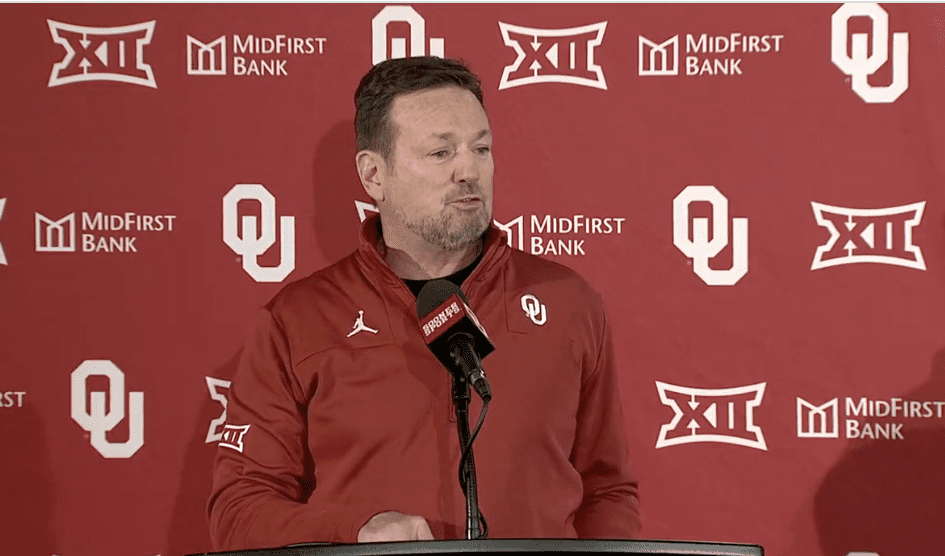 16/14/13 OKLAHOMA
14/15/15 OREGON
ALAMO BOWL / WEDNESDAY, DEC. 29 / 8:20 P.M. CT / SAN ANTONIO, TEXAS ESPN / Radio / Live Stats / Game Notes
OPENING KICK
No. 16/14/13 Oklahoma (10-2, 7-2 Big 12) takes on No. 14/15/15 Oregon (10-3, 7-2) in the 29th annual Valero Alamo Bowl on Wednesday, Dec. 29 at 8:20 p.m. CT inside the Alamodome in San Antonio, Texas. The Sooners will be the designated home team. The game will be televised by ESPN with Jason Benetti, Andre Ware and Paul Carcaterra announcing.
• This marks Oklahoma's 55th bowl appearance, fourth most nationally. Thirty-nine of those 55 have come in bowls that comprise the current New Year's Six (Orange [20], Sugar [8], Fiesta [5], Cotton [3], Rose [2] and Peach [1]). The 39 does not include OU's BCS Championship Game appearance against Florida on Jan. 9, 2009.
• OU is making its 23rd consecutive bowl appearance, by far the longest streak in school history (the previous record was eight from the 1975-82 seasons under Barry Switzer). Beginning in Bob Stoops' 1999 debut season as head coach, it is the second-longest active streak in the nation (Georgia; 25) and the longest ever by a current Big 12 program.
• The Sooners own a 30-23-1 (.565) bowl record. Their 30 bowl wins are tied for the fifth most nationally.
• This marks the first time since 2014 that Oklahoma did not qualify for a New Year's Six bowl. OU played in the 2015 Orange, 2016 Sugar, 2017 Rose, 2018 Orange, 2019 Peach and 2020 Cotton bowls, and was a College Football Playoff participant in 2015, 2017, 2018 and 2019. Only Alabama and Clemson have made more CFP appearances.
• The only three times in the last seven seasons that OU did not qualify for the College Football Playoff it finished 16th (2021), sixth (2020) and seventh (2016) in the CFP rankings. In 2020 and 2016, the Sooners were ranked sixth and fifth in the final AP Top 25 poll.
• Oklahoma is 67-32-3 (.672) all-time against programs currently in the Pac-12. More than half of those games were played against former intraconference foe Colorado (the Sooners are 40-17-2 all-time against the Buffaloes). OU's six wins (against one loss) versus Oregon are its second most against a current Pac-12 program.
• The Sooners are 151-84-5 (.640) all-time in AP Top 25 matchups and 114-41-3 (.731) when they're the higher-ranked team.
• Since Stoops arrived in Norman ahead of the 1999 season, OU leads all Power Five conference programs in wins (245; Oregon ranks eighth with 211), points scored (11,762; next most is 10,735 by Oregon) and points per game (38.8; next most is 37.0 by Oregon). During the same period, OU ranks second in total offense (467.5 ypg) while Oregon ranks third (459.5).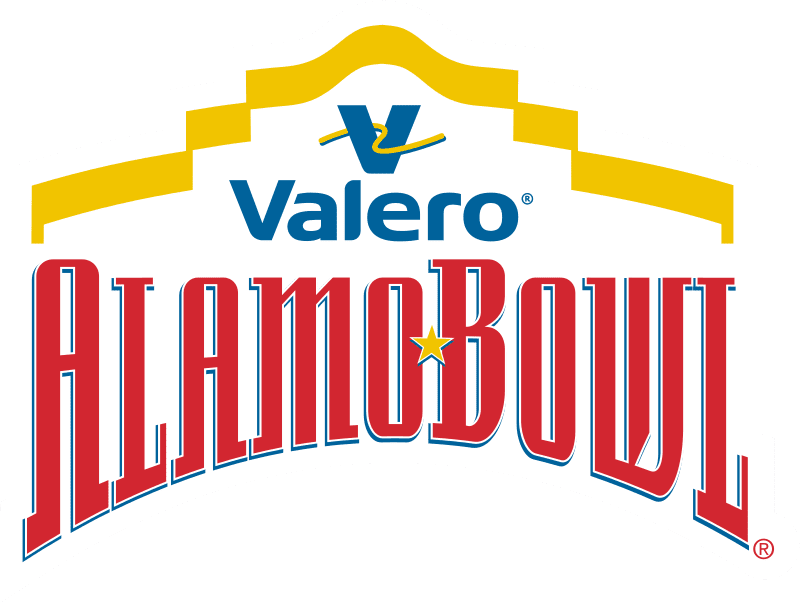 KEY STORYLINES
Although Oklahoma hired Brent Venables as its 23rd head coach Dec. 5, Bob Stoops, who was named interim head coach Nov. 28, will coach OU in the Alamo Bowl. It will mark Stoops' first collegiate game since the Sooners' 35-19 Sugar Bowl win over Auburn that capped the 2016 season. With a 190-48 (.798) career collegiate head coaching record, Stoops is OU's all-time wins leader and is 9-9 in bowls. He retired as Sooners head coach on June 7, 2017, and went on to coach the XFL's Dallas Renegades during the 2020 season before serving as an analyst on FOX's Big Noon Kickoff show during the 2021 campaign. Stoops won 10 Big 12 titles in his 18 seasons at OU, as well as the 2000 national championship.
• Co-offensive coordinator and receivers coach Cale Gundy will call offensive plays for OU versus Oregon while inside linebackers coach Brian Odom will call the defense. It will mark the first time for either to call a college game. Gundy is OU's all-time leader in victories (276) as a player (31) and/or coach (245). Barry Switzer ranks second with 215, all as an assistant or head coach. Odom was a running back on OU's 2000 national championship team.
• Oklahoma has never played in the Alamo Bowl, and its only game in San Antonio was a 38-17 win over No. 1 Missouri in the 2007 Big 12 Championship game that gave the Sooners their fifth of 14 Big 12 titles. Playing under Stoops, ninth-ranked OU was led on offense in the Alamodome that night by redshirt freshman quarterback Sam Bradford, who completed 18 of 26 passes for 209 yards and two touchdowns without an interception. Running backs Allen Patrick (13 carries for 88 yards and a TD) and Chris Brown (23 carries for 71 yards and two TDs) led OU's ground attack, while receiver Malcolm Kelly caught four passes for a team-high 72 yards. One of Bradford's touchdown passes went to current OU assistant coach Joe Jon Finley, a senior tight end who finished with a team-high five catches for 34 yards. The game was tied 14-14 at halftime, but the Sooners outscored the Tigers 14-0 in the third quarter and 10-3 in the fourth in qualifying for the Fiesta Bowl. Linebacker Curtis Lofton finished with nine tackles, 3.0 tackles for loss, a sack and an interception that he returned 26 yards.
• Since taking over quarterback responsibilities with 6:41 left in the second quarter vs. Texas seven games ago, freshman Caleb Williams has completed 110 of 174 pass attempts (63.2%) for 1,572 yards and 18 touchdowns against four interceptions (168.7 pass efficiency rating is the nation's fifth best since Oct. 9). He has also rushed 67 times for 347 yards (5.2 average) and TDs of 74, 66, 41, 40 and 2 yards in the seven games. Williams was a semifinalist for the Walter Camp Player of the Year, Davey O'Brien Quarterback of the Year and Shaun Alexander Freshman of the Year awards, was a second-team AP All-Big 12 selection and was named to true freshman All-America teams by 247Sports, On3 and PFF.
• Over the last seven games, redshirt junior Kennedy Brooks is averaging 113.3 rushing yards and has run for six touchdowns. Brooks has 1,111 rushing yards on the season, making him just the fourth Sooner to run for at least 1,000 yards in three separate seasons. The others were De'Mond Parker (1996-98), Adrian Peterson (2004-06) and Samaje Perine (2014-16). Brooks has 3,178 career rushing yards to rank 10th in OU history.
• OU ranks first nationally this season with its 96.4% score rate in the red zone (54 scores on 56 trips). Forty-three of its 54 red zone scores (79.6%) have been touchdowns. The 54 red zone scores are seventh most in the country and the 43 red zone TDs are fourth most. The Sooners' streak of 44 consecutive red zone conversions ended with a missed field goal in the second quarter against Iowa State two games ago. Oregon has scored on 46 of its 55 red zone trips this season (83.6% to rank 71st; 38 TDs).
• OU is tied for the national lead with its 21 forced fumbles and is tied for sixth with 12 fumble recoveries. The Sooners had three forced fumbles and three fumble recoveries all of last season. Conversely, OU has lost just three fumbles on offense this season. Oregon has lost six fumbles this year.
• The Sooners will be without their leading tackler and their three sack leaders against Oregon, as linebacker Brian Asamoah, defensive lineman Isaiah Thomas, outside linebacker Nik Bonitto and defensive lineman Perrion Winfrey each declared for the 2022 NFL Draft and opted out of the Alamo Bowl. Asamoah paced the squad with 90 tackles (next most is 71), while Thomas ranks fifth in the Big 12 with 8.0 sacks, Bonitto is tied for sixth with 7.0 and Winfrey is tied for 12th with 5.5. Since the start of the 2020 season, Thomas (24.5 and 16.5) and Bonitto (25.5 and 15.0) combined for 50.0 tackles for loss and 31.5 sacks. The 50.0 combined tackles for loss are the second most by any duo nationally over the last two seasons, while the 31.5 combined sacks are third most.
SOONERS 6-1 AGAINST OREGON
Oklahoma holds a 6-1 series record against Oregon and has outscored the Ducks by an average score of 33-11 in those meetings. OU was coached by Bob Stoops in the last three matchups, which included two Sooner victories.
• Oregon's lone victory in the series came in the last meeting, a 34-33 outcome in Eugene in 2006. The Sooners were ranked No. 15 and the Ducks were No. 18.
• The only bowl meeting between the programs came in the 2005 Holiday Bowl when unranked Oklahoma posted a 17-14 win over No. 6 Oregon in San Diego, Calif.
• Stoops' other win against the Ducks came in 2004 when No. 2 OU won 31-7 against unranked Oregon in Norman. Adrian Peterson carried 24 times for 183 yards and two touchdowns (40 and 18 yards), while Jason White completed 17 of 23 passes for 213 yards and a score.
• With Barry Switzer as head coach in 1975, No. 1 OU beat an unranked Ducks squad 62-7 in Norman in the season opener. The Sooners, who went on to win their second straight national title, rushed for 544 yards on 91 carries.
• In 1972, which was Chuck Fairbanks' final season as Oklahoma's head coach, the No. 2 Sooners dealt unranked Oregon a 68-3 defeat in Norman. OU outgained the Ducks 731 yards to 178 (8.4 yards per play to 2.6) and averaged 8.0 yards on its 76 carries (609 rushing yards).
• Head coach Jim Mackenzie led OU to a 17-0 win over Oregon in 1966 in a battle of unranked squads, and Bud Wilkinson's No. 1 Sooners posted a 6-0 home victory against the unranked Ducks in 1958.
SCOUTING THE DUCKS
A member of the Pac-12's North Division, Oregon is 10-3 overall and finished 7-2 in Pac-12 regular season play. The Ducks, who are No. 14 in the CFP rankings and No. 15 in the AP and Coaches polls, lost 38-10 to Utah in the Pac-12 Championship, and its other defeats were at Utah (38-7 on Nov. 20) and at Stanford (31-24 in overtime on Oct. 2).
• Oregon captured a signature win with a 35-28 victory at then-No. 3 Ohio State on Sept. 11.
• The Ducks rank 45th in scoring offense (31.4 ppg) and 60th in scoring defense (25.5 ypg). They rank 53rd in total offense (418.0 ypg) and 60th in total defense (371.8 ypg).
• Senior quarterback Anthony Brown, who played his first three seasons at Boston College, has completed 223 of 350 passes (63.7%) for 2,683 yards (206.4 per game) and 15 touchdowns against six interceptions. His 138.8 passing efficiency rating ranks fifth in the Pac-12. Brown has also rushed 142 times for 637 yards (49.0 per game; 4.5 per carry) and nine TDs.
• Junior running back Travis Dye has run for a team-high 1,118 yards and 15 touchdowns, and averages 86.0 rushing yards per game and 5.8 per carry. He is also a threat in the passing game with his team-high 41 receptions for 374 yards and pair of scores.
• Sophomore wide receiver Devon Williams has caught 35 passes for team highs of 557 yards and four touchdowns, while freshman receiver Kris Hutson (364 yards) and senior receiver Johnny Johnson III (311 yards) both have 25 grabs and one TD each.
• Freshman linebacker Noah Sewell leads the Ducks with 106 tackles this season, which includes 4.0 sacks and 8.5 tackles for loss. Sophomore defensive end and second-team FWAA All-American Kayvon Thibodeaux registered team highs of 7.0 sacks, 12.0 tackles for loss and eight QB hurries in his 11 games, but opted out of the Alamo Bowl.
• Oregon ranks 20th nationally in turnover margin with 22 takeaways and 13 giveaways. Its 17 defensive pass interceptions are most in the Pac-12 and tied for fourth most nationally. Sophomore safety Verone McKinley III leads the country with his six interceptions, while junior safety Bennett Williams has three (returned for 92 yards).
STOOPS INDUCTED INTO COLLEGE FOOTBALL HALL OF FAME
The owner of the most wins in Oklahoma football history and engineer of 10 Big 12 Conference titles and the 2000 national championship, Bob Stoops was inducted into the National Football Foundation (NFF) and College Hall of Fame on Dec. 7 in his first year of eligibility.
• Stoops became OU's sixth head coach in the College Hall of Fame, joining Bennie Owen (coached at OU from 1905-26), Lawrence "Biff" Jones (1935-36), Bud Wilkinson (1947-63), Jim Tatum (1946) and Barry Switzer (1973-88). OU also boasts 22 former players who are in the College Hall of Fame.
• Hired Dec. 1, 1998, Stoops posted a 190-48 (.798) record at Oklahoma and coached the Sooners to a school-record 18 consecutive bowl berths. He was the only coach in the BCS era to win the Fiesta Bowl, Orange Bowl, Rose Bowl, Sugar Bowl and the national championship, and accumulated more victories over the first 18 seasons of a head coaching career than anyone in the game's history.
• The Youngstown, Ohio, native guided the Sooners to the most wins of any Power Five program between 1999 to 2016 and led OU to double-digit victories in 14 of his 18 seasons (most nationally during the stretch) and to at least eight wins in each of his last 17 campaigns (good for the longest streak in the nation at the time of his retirement). Seven of his squads finished in the AP top five, including each of the last two, while three more finished No. 6.
• OU posted a 121-29 (.807) regular season Big 12 record under Stoops, easily outdistancing the second- and third-best marks (Texas, .693; Kansas State, .560). He directed the Sooners to a 25-11 (.694) combined record against rivals Oklahoma State (14-4) and Texas (11-7).
• The Sooners' home performance under Stoops was nothing short of incredible. OU won Stoops' first 37 games at Gaylord Family – Oklahoma Memorial Stadium and went 101-9 in the venue in his 16 years, with all 110 of those contests sellouts. The .918 home winning percentage was the best among Power Five programs from 1999-2016 (Ohio State ranked second at .882). Amazingly, Stoops finished with more Big 12 titles than home losses.
NINE SOONERS EARN FIRST/SECOND-TEAM ALL-BIG 12 HONORS
Tight end/H-Back Jeremiah Hall and punter Michael Turk were named to the All-Big 12 First Team and Oklahoma garnered seven All-Big 12 Second Team honors, as announced by the conference office on Dec. 2. Selections were made by the league's head coaches, who were not permitted to vote for their own players.
• The seven Sooners named to the All-Big 12 Second Team were linebacker Brian Asamoah, outside linebacker Nik Bonitto, kicker Gabe Brkic, offensive lineman Marquis Hayes, defensive lineman Isaiah Thomas, safety Delarrin Turner-Yell and defensive lineman Perrion Winfrey.
• Several Sooners also earned honorable mention recognition: Brkic (special teams player), defensive back Pat Fields, defensive back Key Lawrence (newcomer), wide receiver Marvin Mims, offensive lineman Chris Murray, offensive lineman Tyrese Robinson, wide receiver Drake Stoops, linebacker Danny Stutsman (defensive freshman), quarterback Caleb Williams (offensive freshman and offensive player) and Michael Woods II (offensive newcomer).
DEFENSE PLAYS BIG HAND IN 18-2 STRETCH
Oklahoma's defense has figured prominently in the program's 18-2 record that dates back to Oct. 10, 2020, against Texas. Here are some notes pertaining to the stretch:
• The Sooners have held 17 of their last 20 opponents below a 50% third-down conversion rate and 12 of their last 17 opponents have failed to convert more than 33% of third downs. Oklahoma ranks 14th nationally since Oct. 10, 2020, with its 33.7% opponent third-down conversion rate. (Interestingly, Oregon ranks fourth nationally this season with its 51.5% offensive third-down conversion rate.)
• OU has totaled 60 sacks over its last 20 games to rank 12th nationally since Oct. 10, 2020. In the same time frame, the Sooners have recorded 152 tackles for loss (average of 7.6 per game) for a total of 637 lost yards.
• Oklahoma has registered at least one takeaway in 18 straight games and in 19 of the last 20. It is plus-19 in turnover margin (40 takeaways to 21 turnovers) over the last 20 contests.
• The Sooners have 25 interceptions over their last 20 games to rank sixth nationally since Oct. 10, 2020.
NOTING THE OFFENSE
Oklahoma ranks 10th nationally with its 38.4 points per game and 28th with its 441.6 yards per outing.
• OU's 2.8 punts per game are tied for the fifth fewest in the country. The Sooners did not punt against Tulane or Kansas State and punted just once vs. Western Carolina, Kansas and Texas Tech.
• The Sooners have committed only 13 turnovers through 12 games (one was a muffed punt and another was by the defense [fumble on a fumble return vs. TCU]).
• Freshman quarterback Caleb Williams has completed 62.5% of his passes (115 of 184) for 1,670 yards and 18 touchdowns with four interceptions and ranks eighth nationally with his 166.7 efficiency rating. The 1,670 yards and 18 TDs are OU true freshman records. He has also been highly effective with his feet, running for 408 yards and six scores on only 72 carries (5.7 yards per rush). He has five of OU's eight longest rushes of the season (74 yards for a TD vs. Iowa State is team's longest scrimmage play of season, 66 yards for a TD vs. Texas is tied for second longest, 59 vs. Western Carolina is fifth longest, 55 at Oklahoma State is sixth longest, 41 vs. TCU is eighth longest and 40 vs. Kansas is ninth longest).
• Five Sooners have caught at least 30 passes. Receiver Marvin Mims is tied for fourth on the squad in receptions (30) but leads the team with 648 receiving yards (next most is 399). Mims ranks fourth nationally and first in the Big 12 with his 21.6 yards per catch. All four of his touchdowns this season have come in the last six games (two vs. Texas and two vs. Texas Tech).
• Receivers Mario Williams (33; four TDs) and Michael Woods II (32; two TDs) rank second and third on the team in receptions. Tight end/H-back Jeremiah Hall is tied for second with four TD grabs.
• Redshirt junior Kennedy Brooks has handled the most of the rushing workload this season. He leads the team in carries (184), rushing yards (1,111), rushing yards per game (92.6) and rushing touchdowns (10). He has 793 rushing yards over the last six contests (113.3 per game).
• Junior running back Eric Gray, a transfer from Tennessee, started OU's first five games and has rushed 70 times for 330 yards (4.7 per carry; two TDs) and has 18 catches for 204 yards and a touchdown. Walk-ons Jaden Knowles and Todd Hudson earned carries against Western Carolina and each scored two TDs.
OU FOOT NOTES
One of three Lou Groza Award finalists, redshirt junior Gabe Brkic has made 18 field goals on 23 attempts (.750) and is tied for the national lead with five makes (on seven tries) from over 50 yards.
• Nationally, only nine field goals have been made from at least 56 yards this season and Brkic has two of the makes (both 56-yarders). He ranks second nationally with nine makes from 50-plus yards since the start of the 2020 season (LSU's Cade York has 11), while the player with the next most 50-yarders has six. Brkic's 10 career makes from 50 or farther are the most in OU history (next highest total is four). He also sits atop the Sooners' career chart with 19 makes from at least 40 yards.
• Brkic, who was a 2020 first-team All-Big 12 selection (coaches and AP) and Groza Award semifinalist, is 55 for 67 (.821) on career field goal attempts. The OU career record for field goal percentage is .833 (75 for 90) by Michael Hunnicutt (2011-14). Brkic has also made all 152 of his PAT tries. Only Austin Seibert (162) has a longer streak of makes in school history.
• Over the last five seasons, Oklahoma ranks first in the Big 12 and fifth nationally with its 82.5% success rate on field goal attempts (94 for 114). During the same period, the Sooners rank first nationally in kicking points (639; next most is 610) and second in PAT conversion percentage among teams with at least 175 attempts, converting 357 of 358 tries (99.7%). Only Virginia Tech (205 of 205) has a higher success rate.
TURK'S KEY LEG
Redshirt senior punter and Ray Guy Award semifinalist Michael Turk, who transferred to Oklahoma from Arizona State in August and earned the starting job, is doing things no OU punter has done before.
• Turk is averaging 51.3 yards per punt, a figure that would smash the OU single-season record of 47.8 by Jack Jacobs in 1940. In fact, the NCAA single-season record for punting average (min. 30 punts) is 51.0 by Texas A&M's Braden Mann in 2018. Turk's 51.3-yard average would rank second in the NCAA this season if he had enough punts to qualify for the category (the NCAA minimum is 3.6 punts per game; he is averaging 2.8).
• Nineteen of Turk's 33 punts (57.6%) have gone for at least 50 yards, and eight have gone for at least 60. His 85-yarder vs. Texas is the FBS' second longest this season and tied for the fourth longest over the last 10 years, and is tied for the third longest in OU history.
• Turk holds five of the top 14 single-game punting averages (min. three punts) in Oklahoma history, including the best and third-best marks (59.7 vs. TCU and 58.0 vs. Texas).
• The 2019 and '20 first-team All-Pac-12 selection averaged 46.2 yards per punt over the last two seasons at ASU and totaled 28 boots that went at least 50 yards. In 2019, he set the FBS single-game record by averaging 63.0 yards (on five punts) vs. Kent State in the season opener.
• Combining his time at ASU and OU, Turk is averaging 47.7 yards per punt (5,435 yards on 114 punts). The FBS career record (min. 150 punts) is 46.3 yards by West Virginia's Todd Sauerbrun (1991-94).
FIELDS FINALIST FOR CAMPBELL, WUERFFEL, WITTEN AWARDS
Senior safety Pat Fields capped his OU career by being named a finalist for each of three prestigious awards that emphasize off-the-field achievements more than those on the field. The William V. Campbell Trophy – the "Academic Heisman" – goes to the absolute best football scholar-athlete in the nation, the Wuerffel Trophy recognizes the FBS player who best exhibits exemplary community service and the Jason Witten Collegiate Man of the Year acknowledges the player who displays the outstanding leadership on and off the field.
• As one of 13 finalists for the Campbell Trophy, Fields is part of the National Football Foundation Scholar-Athlete Class and will receive an $18,000 postgraduate scholarship. Former OU center Ty Darlington won the award in 2015.
• Fields was one of three finalists for the Wuerffel Trophy, and was aiming to become OU's third recipient (Darlington in 2015 and center Gabe Ikard in 2013 won the award).
• Fields entered the fall semester with a 3.82 GPA while simultaneously pursuing a Bachelor of Business Administration degree in accounting and a master's degree in accounting. He received both degrees this month.
• A three-time first-team Academic All-Big 12 honoree, Fields is a 2021 first-team Academic All-American. He was a 2020 second-team Academic All-American and a 2020 and '21 Academic All-District selection. He was also a recipient of the Dr. Gerald Lage Academic Achievement Award, OU's Dan Gibbons Outstanding Scholar Athlete of the Year Award and the 2020 Cotton Bowl's Dan S. Petty Scholar-Athlete Award.
• OU's 2021 Big 12 Male Sportsperson of the Year Award nominee, Fields has twice been elected as a team captain by his teammates. He has worked as part of the leadership team of OU athletes that promoted social justice initiatives, voting education and voting registration, and served a two-year term as one of two student-athletes nationally who served on the NCAA Division I Football Oversight and Competition Committee.
• Fields has focused much of his time and energy on bettering situations for youth and young adults in his hometown of Tulsa. He founded "Town Business," a financial literacy seminar that teaches high school football student-athletes about budgeting, money management, credit and personal branding. He also founded the Black Wall Street Scholarship to establish an endowment to provide scholarships for underrepresented and lower income students from Tulsa. He also coordinated a back-to-school event and football camp in July for economically vulnerable elementary school students in his hometown.
COLLEGE FOOTBALL'S BEST
During the modern era of college football (since the end of World War II), the Sooners are the nation's No. 1 team with more wins (683) than any other program (next most is 645 by Alabama).
• Oklahoma is the highest-scoring program in college football history with 37,317 points (in 1,311 games).
• OU leads all FBS programs with 50 all-time conference championships. The rest of the top five includes Nebraska (46), Michigan (43), Ohio State (39) and USC (37). The Sooners' 14 league titles since 2000 are the most among Power Five programs (Ohio State ranks second with 11).
• No program has more all-time 10-win seasons than Oklahoma, which is tied with Alabama with 41 (OU has a nation-leading 18 10-win campaigns since 2000). In addition, OU's 26 seasons with at least 11 wins are the most in college football history.
• Since former head coach Bob Stoops arrived in Norman in 1999, OU leads all Power Five conference programs in wins (245; next most is 242 by Ohio State) and points scored (11,729; next most is 10,687 by Oregon).
EXTRA POINTS
The Sooners' 17-game winning streak that was snapped Nov. 13 at Baylor was the seventh longest in program history and OU's longest since winning 20 straight over the 2000 and '01 seasons. It was also the longest active streak in the country. Prior to the Baylor contest, OU's last loss had come on Oct. 3, 2020, at Iowa State.
• Oklahoma has registered winning streaks of at least seven games in a school-record seven straight seasons. The previous program record for seven-game winning streaks was six consecutive campaigns (1953-58) under Bud Wilkinson. Since 1980, only Boise State (11 straight seasons; 2002-12) and Alabama (11 straight seasons; 2011-21) have also posted winning streaks of at least seven games in seven consecutive years.
• Oklahoma has already set the single-season school record with six wins by seven or fewer points (previous record was five in 2010 and 2019).
• The Sooners are 23-7 all-time as the No. 14-ranked team in the AP poll (1-1 at neutral sites). OU's only two neutral site games as the AP's No. 14 team were in the 1947 Gator Bowl (34-13 win over North Carolina State in Jacksonville, Fla.) and in 2006 (28-10 loss to No. 7 Texas in Dallas).
• Redshirt senior linebacker Bryan Mead played in his 56th career game Sept. 25 against West Virginia to break the previous school record of 55 games that was held by former quarterback and holder Connor McGinnis. Mead has now played in 64 contests. The Alamo Bowl will mark his final collegiate outing.
• The Sooners have outscored their opponents 129-43 in the second quarter this season and 117-54 in the third quarter. OU has been outscored 101-97 in the first quarter.
• The Sooners entered the season tied with Clemson for the second-longest streak of New Year's Six bowl appearances (six). They trailed Ohio State (seven) and were followed by Georgia (four), Florida (three) and Oregon (two). From that list, only Ohio State (Rose) and Georgia (Orange) are in a New Year's Six bowl this year.
• OU is the only program that has produced at least four NFL Draft picks each of the last 14 years.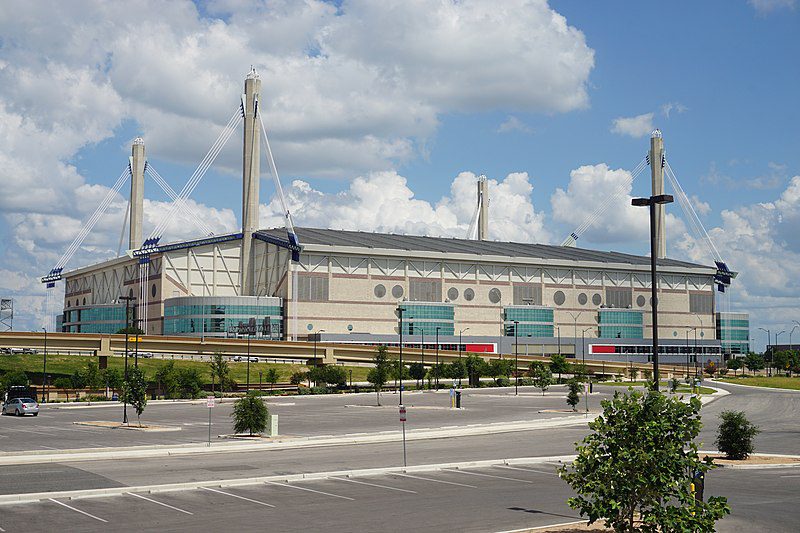 COURTESY OKLAHOMA ATHLETIC COMMUNICATIONS