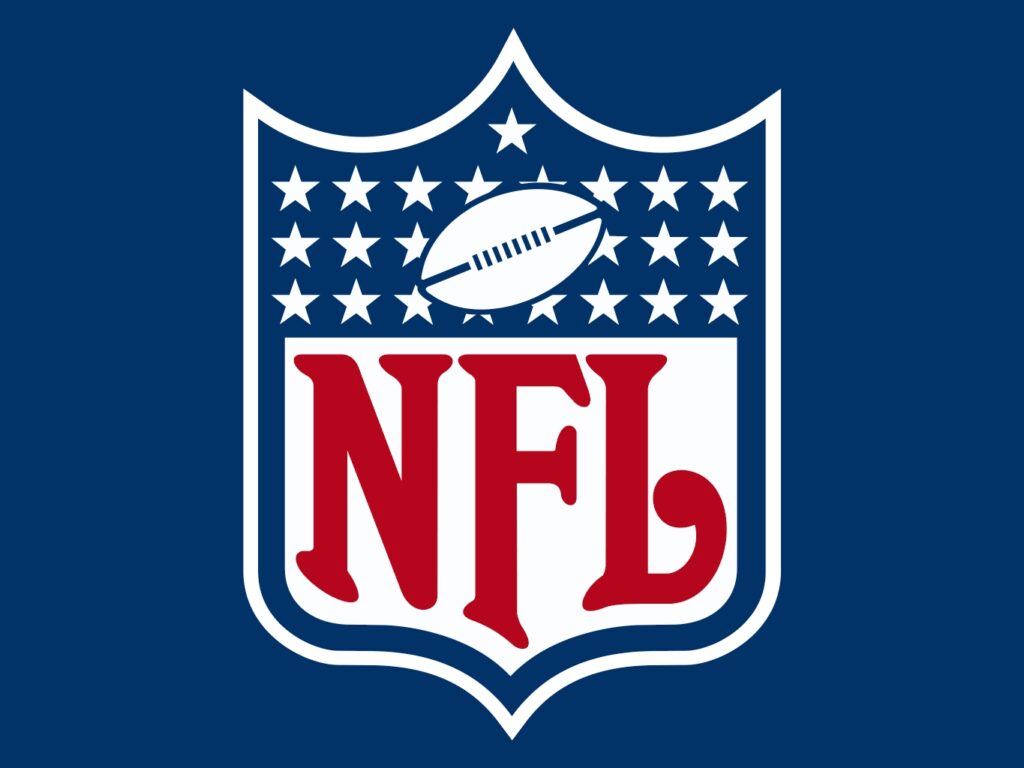 This season also marks the first time in 19 years (since 2002) that the AFC will enter Week 16 with no teams having clinched a playoff berth. The 2002 and 2021 seasons are the only campaigns in AFC history in which 13 teams have had .500-or-better records through 15 weeks.
And while the fight for the playoffs is off-the-charts exciting, the competitiveness on the field has been equally so. Last week, the KANSAS CITY CHIEFS defeated the LOS ANGELES CHARGERS, 34-28, with a 34-yard touchdown pass from PATRICK MAHOMES to TRAVIS KELCE in overtime.
Kelce's touchdown marked the 30th game-winning score on the final play in an NFL game in 2021. Those 30 games decided by a winning score on the final play are tied with the 2012 season for the most in a season all-time.
MVP CANDIDATES FEATURED IN CHRISTMAS DAY GAMES: A pair of front-runners for the 2021 Associated Press MVP will be in action on Christmas Day as the league features two Saturday games on the Week 16 schedule.
First, the CLEVELAND BROWNS (7-7) travel to play the GREEN BAY PACKERS (11-3) at Lambeau Field (4:30 PM ET, FOX/NFLN/Amazon).
Green Bay quarterback AARON RODGERS passed for 268 yards and three touchdowns with no interceptions for a 132.2 rating in the Packers' Week 15 win. Rodgers now has 30 touchdown passes this season and is the fifth quarterback all-time with at least eight seasons of 30-or-more touchdown passes, joining DREW BREES (10 seasons), TOM BRADY (nine), and Pro Football Hall of Famers BRETT FAVRE (nine) and PEYTON MANNING (nine).
Rodgers leads the NFL with a 110.4 passer rating this season. He's bidding to become the first player to win consecutive Associated Press MVP awards since Pro Football Hall of Famer PEYTON MANNING in 2008-09.
Also on Saturday, Rodgers (442) needs one touchdown pass to break Green Bay's career franchise record, held by Pro Football Hall of Famer BRETT FAVRE (442).
Packers head coach MATT LAFLEUR has guided the Packers to three consecutive division titles. He is the third coach since 1970 to win at least 11 games in each of his first three seasons as an NFL head coach, joining JIM HARBAUGH (San Francisco, 2011-13) and CHUCK PAGANO (Indianapolis, 2012-14).
Meanwhile, Browns running back NICK CHUBB (1,017) topped 1,000 rushing yards for the third straight season. With eight touchdowns (seven rushing, one receiving) this season, Chubb has joined Pro Football Hall of Famer JIM BROWN as the only players in franchise history with eight-or-more touchdowns in each of their first four seasons.
In the Christmas nightcap on Saturday, the INDIANAPOLIS COLTS (8-6) meet the ARIZONA CARDINALS (10-4) at State Farm Stadium (8:15 PM ET, NFLN).
In last week's win, Colts running back JONATHAN TAYLOR had 29 carries for 170 yards, including a 67-yard touchdown run to put the game out of reach with 2:01 remaining in the fourth quarter.
Taylor, who leads the NFL with 1,518 rushing yards and 17 rushing touchdowns, became the fifth player in NFL history with a rushing touchdown in 11 consecutive games within a season and the first since Pro Football Hall of Famer LADAINIAN TOMLINSON in 2004. Tomlinson and Pro Football Hall of Famer JOHN RIGGINS (1983) share the league record with 12 straight games with a rushing touchdown, a mark Taylor can match on Saturday.
Taylor is aiming to become the first running back to win Associated Press MVP since Minnesota's ADRIAN PETERSON in 2012.
The Colts lead the NFL with a plus-14 turnover margin. Their 31 takeaways this season are tied with the Cowboys for most in the league. Indianapolis is the only team with at least one takeaway in every game this season.
On special teams last week, Indianapolis linebacker E.J. SPEED became the first player to return two blocked punts for touchdowns since Pro Football Hall of Famer ED REED in 2003.
PAIR OF BATTLES FOR FIRST PLACE ON TAP IN AFC: Four of the NFL's eight divisional races are separated by one game or less, including the AFC East and AFC North, where the top teams in each division play each other this week.
The BUFFALO BILLS (8-6) visit the NEW ENGLAND PATRIOTS (9-5) on Sunday (1:00 PM ET, CBS). With a win, the Bills would capture a one-game advantage over the Patriots in the key divisional tiebreaker, division record.
New England is one of four teams, along with Arizona, Cincinnati and Dallas, that enter Week 16 in first place of their divisions after missing the playoffs in 2020. In 17 of the past 18 seasons, at least two teams have won their divisions the season after missing the playoffs.
Each team ranks among league leaders in both turnover ratio and takeaways. New England ranks fifth in the league with a plus-nine ratio and tied for third with 27 takeaways. Buffalo ranks sixth in the league with a plus-eight ratio and tied for third, with New England, with 27 takeaways.
New England's defense leads the NFL in fewest points allowed per game (16.2). Buffalo's defense leads the NFL in fewest yards allowed per game (287.9).
This season, Bills quarterback JOSH ALLEN ranks fourth in the NFL with 31 touchdown passes and sixth with 3,734 passing yards.
New England quarterback MAC JONES leads all rookies in passer rating (94.6), passing yards (3,168) and touchdown passes (18).
Meanwhile, the CINCINNATI BENGALS (8-6) host the BALTIMORE RAVENS (8-6) in a clash to separate the tie atop the AFC North on Sunday (1:00 PM ET, CBS).
Cincinnati enters Week 16 in first place in the AFC North after finishing last in the division in 2020. In 16 of the past 18 seasons, at least one team finished in first place the season after finishing in last or tied for last.
Last week, Baltimore tight end MARK ANDREWS recorded 10 receptions for 136 yards and two touchdowns. Andrews, who registered 11 receptions for 115 yards and one touchdown in Week 14, is the second tight end all-time with at least 10 catches, 100 receiving yards and a touchdown reception in consecutive games, joining TRAVIS KELCE (Week 11 and Week 13, 2018).
In Cincinnati's victory last week, rookie kicker EVAN MCPHERSON converted field goals of 26, 53 and 58 yards. McPherson has made nine field goals of at least 50 yards this season, the second-most all-time by a rookie. Only BLAIR WALSH (10 50-yard field goals in 2012) has more.
ANY GIVEN SUNDAY: The DETROIT LIONS, who entered Week 15 with a record of 1-11-1, earned a win over Arizona (10-3 entering Week 15). It marked the second consecutive season in which a team with one-or-fewer wins defeated an opponent with at least 10 victories (the 1-13 New York Jets defeated the 10-4 Cleveland Browns, 23-16, in Week 16 last season).
Then, the NEW ORLEANS SAINTS (6-7 entering Week 15) delivered a road shutout at Tampa Bay (10-3 prior to the loss). On 11 occasions this season, including the Week 15 wins by Detroit and New Orleans, a team has defeated an opponent with a least four more victories. Those 11 games are the most through 15 weeks in 33 years, since the 1988 season also produced 11 such contests entering Week 16.
This week, the Saints (7-7) continue their fight for a playoff berth, hosting a showdown against the red-hot MIAMI DOLPHINS (7-7) on Monday Night Football (8:15 PM ET, ESPN).
In last week's 9-0 win at Tampa Bay, the Saints became the first team to shut out the defending Super Bowl champions since the 2012 Falcons blanked the Giants (Week 15) in Atlanta. New Orleans also became just the second road team in NFL history, and the first in 40 years, to hold the reigning Super Bowl champions without a point. The Saints joined the Denver Broncos, who registered a 17-0 win at the Oakland Coliseum in Week 5 of the 1981 season.
Also last week, the Saints became the first team in NFL history to play both the reigning league MVP (AARON RODGERS) and reigning Super Bowl MVP (TOM BRADY) and keep both teams out of the end zone. The Saints defeated the Packers, 38-3, in Week 1. The Saints' victory last week marked the first time an NFL team had held Brady scoreless since 2006.
The Dolphins last week earned their sixth straight win and enter the week with the league's second-longest active winning streak. Miami, which started 1-7, is bidding to become the first team in league history to reach the playoffs after winning one of its first eight games.
When the Lions travel to meet the ATLANTA FALCONS (6-8) on Sunday (1:00 PM ET, FOX), one of the top rookie tight ends in recent memory – KYLE PITTS – will be in action.
Last week, Pitts had four receptions for 77 yards and enters the game leading rookie tight ends this season in receptions (58) and receiving yards (847).
Pitts is just the fifth rookie tight end ever with at least 800 receiving yards, joining Pro Football Hall of Famer MIKE DITKA (1,076), JEREMY SHOCKEY (894), KEITH JACKSON (869) and CHARLE YOUNG (854).
TOP TWO DRAFT CHOICES SQUARE OFF AT METLIFE: When the JACKSONVILLE JAGUARS (2-12) meet the NEW YORK JETS (3-11) on Sunday (1:00 PM ET, CBS), the top overall selections in the 2021 NFL Draft – Jacksonville's TREVOR LAWRENCE and the Jets' ZACH WILSON – are expected to be under center.
Sunday's game marks just the fourth time in NFL history in which the top selections in the draft will meet as starting quarterbacks in their rookie seasons. The last three instances were JAMEIS WINSTON and MARCUS MARIOTA in 2015, Pro Football Hall of Famer PEYTON MANNING and RYAN LEAF in 1998, and DREW BLEDSOE and RICK MIRER in 1993.
The Jaguars-Jets game also will mark just the 10th occasion in the common-draft era (since 1936) in which starting quarterbacks selected 1-2 in the same NFL Draft will play each other. Leading that list are JIM PLUNKETT and ARCHIE MANNING, who met three times from 1972-83.

Last week, Jacksonville running back JAMES ROBINSON recorded his eighth rushing touchdown of the season. Robinson, who had seven rushing touchdowns as an undrafted rookie in 2020, became the fourth undrafted player in the common-draft era with at least 15 rushing touchdowns in his first two seasons, joining ARIAN FOSTER (19), KEVIN MACK (17) and PHILLIP LINDSAY (16).
HERBERT CONTINUES TO TURN HEADS IN LOS ANGELES: The LOS ANGELES CHARGERS (8-6) remain in the thick of the AFC Wild Card race as they travel to play the HOUSTON TEXANS (3-11) on Sunday (1:00 PM ET, CBS).
The Chargers are one of seven teams that missed the 2020 playoffs currently in playoff position, joining Arizona, Cincinnati, Dallas, Minnesota, New England and San Francisco. In every season since 1990 – a streak of 31 consecutive years – at least four teams that were not in the postseason the year before have qualified for the playoffs.
Last week, Chargers quarterback JUSTIN HERBERT (8,394) surpassed ANDREW LUCK (8,196) for most passing yards in a player's first two seasons in NFL history.
EVERY GAME IS A PLAYOFF GAME: The LOS ANGELES RAMS (10-4) are tied for first place in the NFC West entering their trip to play the MINNESOTA VIKINGS (7-7). The Vikings, however, maintain control of an NFC Wild Card berth and will fight to keep it when the teams clash on Sunday (1:00 PM ET, FOX).
The Rams' COOPER KUPP, who leads the NFL in receptions (122), receiving yards (1,625) and receiving touchdowns (14), is attempting to become the first player to finish a season leading the league in all three categories since STEVE SMITH in 2005.
In last week's win, Kupp had nine catches for 136 yards and two touchdowns, and reached 10 consecutive games with at least 90 receiving yards, surpassing Pro Football Hall of Famer MICHAEL IRVIN (nine straight games, 1995) and ODELL BECKHAM JR. (nine in 2014) for the longest such streak in the Super Bowl era.
The Vikings lead the NFL with 44 sacks, and 16 Minnesota players have had at least shared a sack this season.
Vikings quarterback KIRK COUSINS has two-or-more touchdown passes in seven straight games, the league's longest active streak. He also has thrown for at least one touchdown in 28 consecutive games, also the league's longest active streak.
Last week, Minnesota wide receiver JUSTIN JEFFERSON (2,735 career receiving yards) surpassed Pro Football Hall of Famer RANDY MOSS (2,726) for the second-most receiving yards by a player in his first two NFL seasons. This week, Jefferson needs 21 receiving yards to break the record held by ODELL BECKHAM JR. (2,755).
CHIEFS IN AFC POLE POSITION ENTERING WEEK 16: At one point this season, the KANSAS CITY CHIEFS (10-4) were 3-4 and in last place in the AFC West. They enter this week's game against the PITTSBURGH STEELERS (7-6-1) with the top record in their conference in the bid for the AFC's only first-round bye in the playoffs. The Chiefs put their seven-game winning streak, the longest in the league entering Week 16, on the line at Arrowhead Stadium on Sunday (4:25 PM ET, CBS).
Last week, Kansas City secured its seventh consecutive season with at least 10 wins and became the fifth team in NFL history with seven straight 10-win seasons, joining the 2003-19 NEW ENGLAND PATRIOTS (17 consecutive 10-win seasons), 1983-98 SAN FRANCISCO 49ERS (16), 2002-10 INDIANAPOLIS COLTS (nine) and 1975-81 DALLAS COWBOYS (seven).
In last week's win, Chiefs quarterback PATRICK MAHOMES passed for 410 yards and three touchdowns. Mahomes now has seven career games with at least 400 passing yards and three-or-more touchdown passes, the most games ever for a player in his first five NFL seasons. Pro Football Hall of Famer DAN MARINO (six games) had held the previous record.
Mahomes, who won his 48th game in his 60th career start last week, also tied OTTO GRAHAM (48 wins) and DARYLE LAMONICA (48) for the second-most victories by a starting quarterback in his first NFL 60 starts. Only Pro Football Hall of Famer KEN STABLER (49) had more.
Also in last week's win, Chiefs tight end TRAVIS KELCE had 10 catches, including two touchdowns and a career-high 191 yards, most by an NFL tight end this season. Kelce joined Pro Football Hall of Famer SHANNON SHARPE and DARREN WALLER as the only tight ends ever with at least 10 receptions, 175-or-more receiving yards and two-plus touchdowns in an NFL game.
Kelce also has reached 1,000 receiving yards for the sixth consecutive season, Before Kelce, no other tight end had ever had more than four 1,000-yard seasons. No other tight end had ever had more than three 1,000-yard seasons in consecutive fashion.
After Kelce and teammate TYREEK HILL (12 receptions for 148 yards and one touchdown) each recorded 10 catches and 100 yards last week, it marked the first time in NFL history that a pair of teammates have each had at least 10 receptions and 100 receiving yards in the same game on multiple occasions. Kelce and Hill also did it in Week 11 of the 2018 season on the road against the Rams.
In last week's Steelers win, Pittsburgh quarterback BEN ROETHLISBERGER passed for 148 yards and had a rushing touchdown while linebacker T.J. WATT registered 1.5 sacks and a fumble recovery.
Roethlisberger now has 63,562 career passing yards and surpassed PHILIP RIVERS (63,440) for the fifth-most passing yards in NFL history.
Watt now has 67 sacks since entering the NFL in 2017 and surpassed Pro Football Hall of Famer DERRICK THOMAS (66) for the third-most sacks by a player in his first five NFL seasons since 1982, when the individual sack became an official statistic. Only Pro Football Hall of Famer REGGIE WHITE (81) and J.J. WATT (74.5) have more.
COWBOYS LOOK TO SOLIDIFY PLAYOFF RETURN AGAINST DIVISION RIVAL: The DALLAS COWBOYS (10-4), who own an NFC-best 8-1 conference record and sit only one game behind Green Bay in the race for the NFC's lone first-round bye, host the WASHINGTON FOOTBALL TEAM (6-8) on Sunday Night Football (8:20 PM ET, NBC).
In last week's win, Dallas cornerback TREVON DIGGS recorded his league-leading 10th interception of the season.
Dallas forced four turnovers for the third consecutive game and became the first team since the 2007 DETROIT LIONS (Weeks 8-10) with at least four takeaways in three consecutive games within a season.
With Diggs and rookie linebacker MICAH PARSONS, who has 12 sacks this season, Dallas is the sixth team since 1990 to have both a player with at least 10 interceptions and a player with at least 10 sacks in a season, joining the 2007 SAN DIEGO CHARGERS, 2005 NEW YORK JETS, 2001 TAMPA BAY BUCCANEERS, 2001 CLEVELAND BROWNS and 1990 CHICAGO BEARS.
COURTESY NFLmedia.com