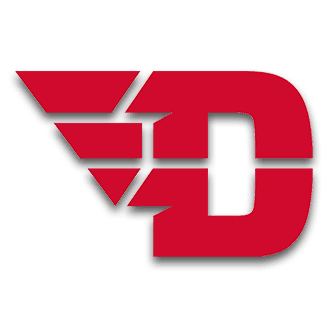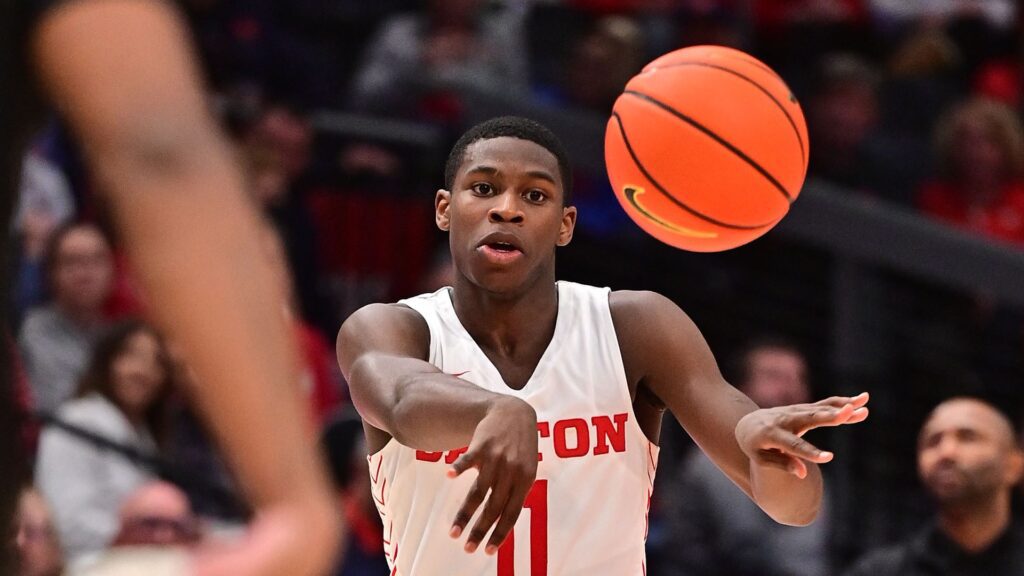 12/20/2021
NEWPORT NEWS, Va. – University of Dayton point guard Malachi Smith has been named the Atlantic 10 Conference Rookie of the Week after his performance in Dayton's only game last week at Ole Miss. Smith has won the weekly award three times, all coming in the last four weeks. He is the only player to earn three A-10 men's basketball player or rookie weekly awards this season.
Smith had his first collegiate double-double on Saturday, tallying career highs of 16 points and 11 assists. His 11 assists came against two turnovers. He also had three rebounds and two steals in the game.
He leads the team in minutes (28.1), 3-pt. FG% (.412, 7-17), assists (4.9) and steals (2.0), is second in FT% (.833, 30-36), is third in rebounding (4.0), is tied for third in scoring (10.1) and fourth in FG% (.519, 42-81). Smith is tied for second in the Atlantic 10 in assist-to-turnover ratio (2.8). Richmond senior Jacob Gilyard leads the league at 2.9.
This is the fourth consecutive week a Flyer freshman has been named A-10 Rookie of the Week.  Smith's classmate DaRon Holmes was named on Dec. 13.
 Due to returns, a limited number of tickets are currently available for the next three Flyer home games – Southern (upper and lower Arena), St. Bonaventure on Jan. 2 (upper) and VCU on Jan. 5 (upper and lower). Please visit Ticketmaster.com to see what is available. 
COURTESY UD MEDIA RELATIONS