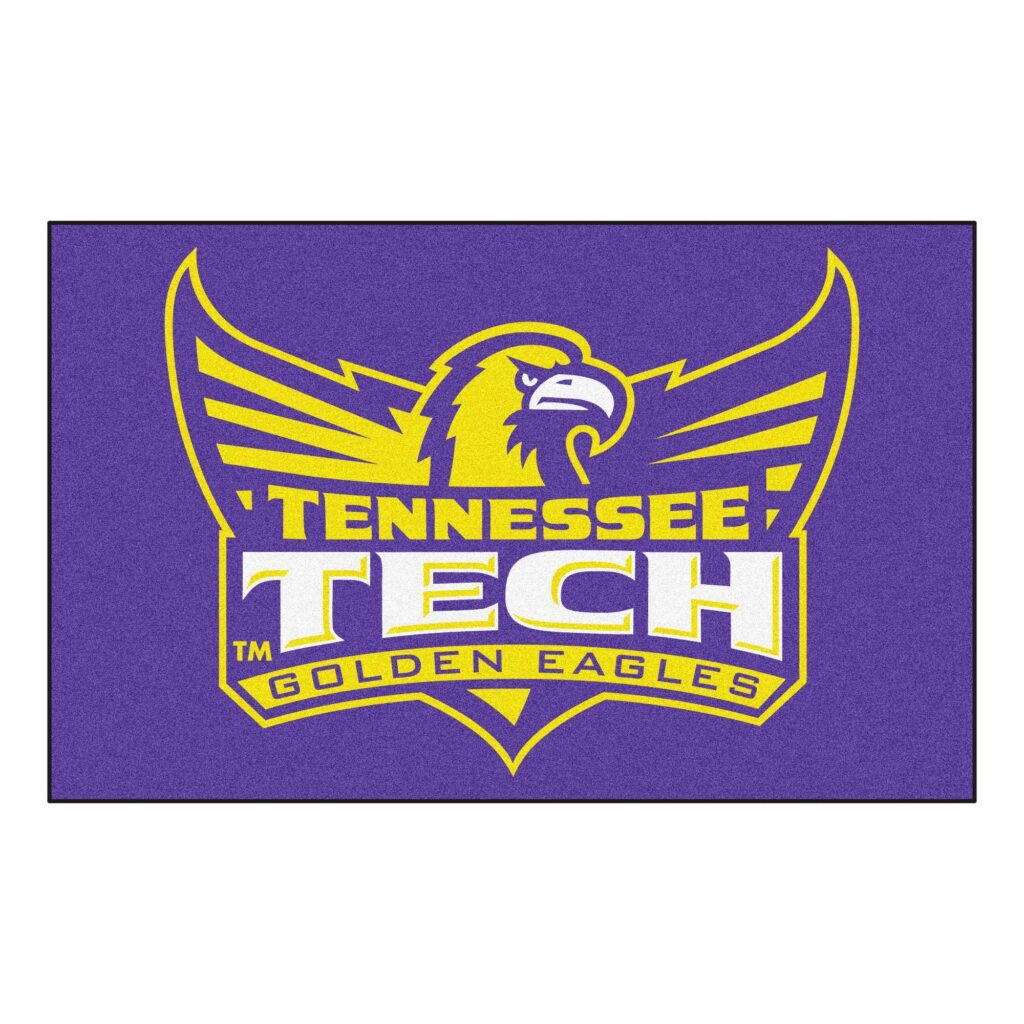 COOKEVILLE, Tenn. – A coaching veteran of more than 20 years, including each of the past two as an assistant for the Tennessee Tech men's basketball team, Marcus King has been promoted and will now serve as the Golden Eagles' associate head coach, as announced by head coach John Pelphrey.
"I am so excited about our opportunity to continue to build our basketball program and to continue developing our young men as leaders," Pelphrey expressed. "We have put in a tremendous amount of hard work and taken on many challenges since we first arrived. It has been great working with [Director of Athletics] Mark Wilson, [University] President [Dr. Phil] Oldham and our coaching staff. The commitment by these men and many others in our athletic department is what makes it so special for me and my family to live in Cookeville and work at Tennessee Tech.
"I appreciate our coaching staff for believing in and their commitment to our 'Code' of how we operate on a daily basis and our 'Leaders First Mentality'. These men are great role models for our student-athletes who we partner up with and support to take on life and pursue the dreams and goals they have for themselves on and off the court.
Pelphrey continued, "With all that being said, today Marcus King becomes our associate head coach. We appreciate the hard work and dedication Marcus and his family have given to the program. He is principled as a man and coach. He has been a tremendous mentor and is a curious learner who works well with others. We appreciate the investment he has made in us all. Along with [Assistant Coaches] Andre Bell, Alex Fain and [Director of Operations] Blake Gray we look forward to continuing to work with and supporting Marcus."
King expressed his gratitude for the staff and the opportunity to serve in this new role.
"Yes, I'm very appreciative of the title" King expressed whole-heartedly, "but none of this would be possible without Blake, without Fain, without Dre [Andre Bell] and [Graduate Manager] Ezra [Pinzur], because they played an important piece in me learning and understanding different things, and more importantly, helping prepare me to go out and continue in Coach Pel's absence what needs to be done best for the program. It's because of those individuals that surround me and give me support that I'm able to accept this new title."
King joined the Golden Eagles in August 2019, following the hiring of Pelphrey earlier that spring. In that time, the program has undergone a facelift, developing a rock-solid culture where the emphasis on growing as a student and as a man have taken just as much, if not more, precedent than growing as a basketball player.
With the staff about to embark on its first, true offseason with everyone together – the team was still being assembled during the summer of 2019 and 2020's offseason was wiped out altogether between the tornado that ravaged Middle Tennessee and Putnam County and the COVID-19 pandemic – King will take on a role that he proved more-than-capable of handling during the start of the 2020-21 season.
Just days before Tech's season-opening trip to Big Ten power Indiana, head coach John Pelphrey was stricken by the coronavirus, unable to serve from the bench while recovering in his home in Cookeville. King took over the program as the acting head coach, leading the Golden Eagles in road contests at Indiana, Xavier and Northern Kentucky, as well as a home tilt with Chattanooga.
"I think the biggest thing was having the day-to-day communication with Coach Pelphrey," King explained how the opportunity helped prepare him further for his new title," and then being able to take that information and continue the growth for the vision of our program. For him to place that much trust and faith in me just had me understanding that I just had to be that much more detailed. I had to continue to groom my thought process, take the things that we have as a staff collectively and decide how this program is going to work under Coach Pelphrey's leadership and be that next guy up.
"Don't try to reinvent it. Don't try to make it different. Just try to communicate it in my way so that there are two people speaking, but it's the same message. That's probably one of the greatest parts of my time here and this opportunity shows the confidence that Coach Pelphrey has in me and the staff. When he was out, we galvanized together as a staff."
Prior to arriving in Cookeville, King spent his previous 11 years as an assistant coach at Lee College in Baytown, Texas. Serving as the team's recruiting coordinator and academic counselor in addition to his duties as assistant coach, he helped 50 players advance to four-year institutions in 11 years, including 75 percent (39 players) of them headed to Division I programs. On the academic side, he saw an 80 percent graduation rate from his players, including 87 percent of those eventually earning a bachelor's degree. He also helped develop and maintain the program's budget and plan and facilitate team travel.
"I think there will be different challenges," King said of his new title. "Obviously with a new title, people outside of the program may try to steer things toward you with an expectation. Again, I go back to the support of our staff for myself. Coach Pelphrey has designed things in a manner where we all have a clear understanding of what our jobs are. So for me, it's just continuing to do the same thing. It's just more of an announcement to others, that this is what is going on."
From 1999 to 2008, King served as an assistant coach at Eastern New Mexico University (2006-08), Butler Community College (2002-04), Jacksonville University (2001-02) and Lincoln University in Jefferson City, Mo. (1999-01). He also took on other roles along the way, filling in as chief recruiter, director of scouting and strength and conditioning specialist where needed.
"Credit to Coach Pelphrey for being a person of his word," King expressed, "as in, he wants to develop each coach into the best that they can be. This doesn't put pressure on me, but creates more responsibility for me to continue to maximize my talent, and that's how I look at it. If we bring a player in, we want to develop them to be their best. Coach Pelphrey is putting me in a position to continue to develop too."
King was a graduate assistant at Northeastern Oklahoma State University in 1999 and got his start in coach as an assistant at Connors State College in Warner, Okla. during the 1998-99 season.
"Just the growth and having support from Dr. Oldham and Mark Wilson," King said of his favorite part of his time at Tech through the first two years, "in terms of 'We believe in you. We understand. We're listening to you. We're identifying with you. We're supporting you.' There are a lot of institutions and universities where a coach and a staff take over a program and don't receive that level of support.
"That's probably been the most joyful part. That support and that consistency. From a coaching dynamic, it's been watching these young men grow on a daily basis. We've gone through some challenges, but they haven't run in a different direction. They're staying the course, they're staying in the fight and they've helped us grow as coaches. To see each of us – three guys who knew each other and two that came in as strangers – just galvanize together, build this incredible comradery and continue to grow let's us know that this foundation going forward is built for success."
A native of Muskogee, Okla., King was a senior member of the undefeated 1993 Class 3A state championship team at Beggs High School. He earned his associate's degree from Connors State College in 1996 and his bachelor's in political science from Northeastern Oklahoma State in 1999. He finished up his master's in sports administration in 2014 at Eastern New Mexico University.
COURTESY TENNESSEE TECH SPORTS INFORMATION