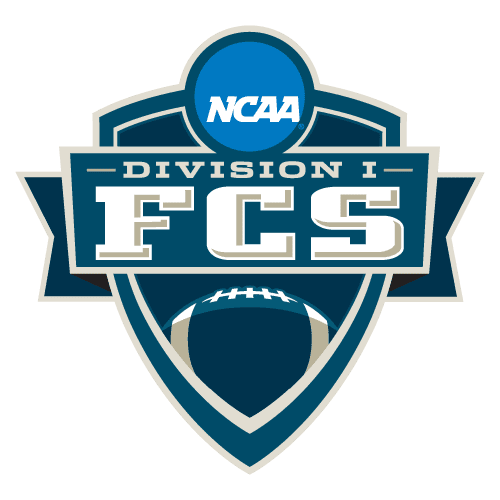 12/10/2021
HARRISONBURG, Va. – #2 James Madison used big contributions both in the pass game and run game while making key defensive stops to blow by #5 Montana, 28-6 in the FCS quarterfinals on Friday night at Bridgeforth Stadium.
 
The Dukes improve to 12-1 on the year, advancing to the national semifinals for the third straight season, while the Grizzlies ended their season at 10-3. JMU will face the winner of North Dakota State and ETSU on either Dec. 17 or 18.
 
Latrele Palmer turned in JMU's biggest rushing performance of the season, with 19 carries for a career-high 167 yards and a touchdown. That was a season-high performance by any JMU running back this year, as he in the first half alone ran for 104 yards on 8.7 yards per carry.
 
Cole Johnson was solid through the air, finishing 17 of 24 for 295 yards and two touchdowns. His passing total was the fifth most by a JMU quarterback in the FCS playoffs. He also set the JMU single-season passing record, passing Vad Lee's 2014 of record 3,462 yards. Johnson now stands at 3,569 yards.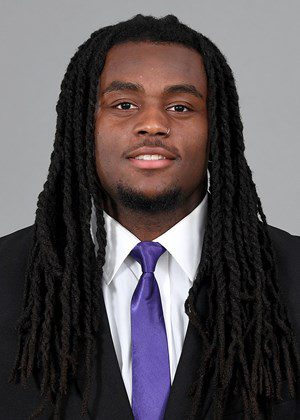 JMU's dual-receiving threat of Kris Thornton and Antwane Wells Jr. had strong outings, as Thornton had six receptions for 82 yards and a touchdown, while Wells Jr. made five grabs for 80 yards. Devin Ravenel led the Dukes with a career-best 87 receiving yards and a score.

Defensively, Kelvin Azanama and Diamonte Tucker-Dorsey both tallied career highs in tackles. Azanama finished with 13 tackles and a breakup, while Tucker-Dorsey made 12 stops with a half sack. Sam Kidd also notched a career-high with 11 tackles and three pass breakups. Mike Greene finished with nine tackles, matching his career best, while adding a pair of breakups, and Bryce Carter tallied 2.5 tackles for loss.

JMU had a season-high 13 pass breakups and 15 passes defended, as it produced a pair of interceptions. Wayne Davis intercepted a pass in the end zone, the sixth of his career, and Jordan Swann capped off the win with his first pick as a Duke. Greg Ross also finished with a career-high three breakups.

JMU jumped out to the early 7-0 lead midway through the first, as Johnson connected on an 82-yard touchdown pass to Ravenel, the longest catch of his career. After a Montana field goal cut the advantage to 7-3, the Dukes took a 14-3 halftime lead on a 50-yard touchdown scamper by Palmer.

After a three-and-out by the JMU defense to open the second half, the Dukes capped off a 72-yard drive with a three-yard touchdown catch by Thornton. The 21-3 deficit was the largest for Montana at that point all season.

Montana tacked on another Kevin Macias field goal to open the fourth, but the Dukes answered with a touchdown minutes later. After a 43-yard pass from Johnson to Thornton, Lorenzo Bryant Jr. found a hole for a nine-yard touchdown run, his second of the season, to make it 28-6 with 11:24 to play.

Montana was paced by Xavier Harris, who ran for 65 yards. Robby Hauck led the UM defense with 10 tackles and a forced fumbles, and Justin Belknap had eight stops with 1.5 tackles for loss.

GAME NOTES
The win was the 100th of Curt Cignetti's career, as he improved to 33-4 as the leader of the JMU program.
This was JMU's 21st game of the calendar year, as it moved to 19-2 since kicking off the spring season back in February.
JMU improved to 2-1 all-time against Montana, and claimed its first home win against the Grizzlies.
JMU out-gained Montana 487-302, which included a 295-143 advantage through the air and 192-159 lead on the ground.
The Dukes' 192 rushing yards were the most Montana has allowed all season.
The six points were tied for the second fewest points JMU allowed in the postseason, matching the six against Delaware in the 2018 first round.
Both teams forced two turnovers, as JMU lost a pair of fumbles while intercepting two passes in the second half.
JMU was 6-of-13 on third down while holding UM to just 7-of-20. It's the 21st straight game JMU held its foe to under 50%.
Azanama reached 200 career tackles for his career in Friday's win.
COURTESY JAMES MADISON ATHLETIC COMMUNICATIONS