November 30, 2021
CINCINNATI – The No. 3/4-ranked Cincinnati football team will look to secure its second straight American Athletic Conference Championship on Saturday at 4 p.m. against No. 16/21 Houston inside Nippert Stadium.

The Bearcats (12-0) will face a Houston team that has won 11 straight after dropping its season opener.

Cincinnati will look to improve to 13-0 for the first time in school history and secure its 16th conference title of all time. UC won the 2020 AAC title and tied for the AAC crown in 2014.

"This is everything that we've worked an entire year for and that's first and foremost," head coach Luke Fickell said. "This is something that our guys have made an objective and we've got to make sure that we are not denied, nor distracted by all the different things. Obviously, Houston is a great football team. To me, as well balanced of a football team as we've played all year on offense, defense and special teams. You guys can look at the stats and see that stuff, they're as complete a team as we've played all year and that's why it's going to be huge. This is another opportunity for our seniors (and) for our entire program to play in front of an incredible crowd and student section with an opportunity to win a championship at home."

The Bearcats will also put a 26-game home winning streak on the line against a balanced Cougars team that ranks ninth in the country in scoring (38.8) and sixth in total defense (289.9). Houston also features one of the country's most dynamic returners in Marcus Jones, who has two punt return touchdowns in 2021.
BEARCATS IN THE CFP RANKINGS
Cincinnati was ranked No. 4 in the sixth College Football Playoff Rankings on Tuesday night. The Bearcats are the highest ranked non-Power 5 team in the history of the CFP (since 2014) for the second straight week. The final rankings will be revealed this Sunday at 12 p.m. ET.

WATCH THE TUESDAY FICKELL AND RIDDER PRESS CONFERENCES HERE

READ THE PRESS CONFERENCE TRANSCRIPT HERE (PDF)

BROADCAST INFORMATION
Saturday's game will be televised nationally on ABC with Joe Tessitore (pxp), Greg McElroy (analyst) and Katie George (sideline) on the broadcast. Fans can also listen on the Bearcats Sports Network on 700 WLW-AM and on satellite radio (Sirius Ch. 83, XM 83) with Dan Hoard (PxP) and Jim Kelly Jr. (Analyst) calling the action.

WE ARE THE CHAMPIONS
Saturday will mark the Bearcats' third-straight AAC Championship game. UC is seeking a third overall AAC title (2014, 2020) and second straight. Last season, Cincinnati beat Tulsa, 27-24, in the title game in Nippert Stadium. Senior wide receiver Alec Pierce had a career-high 146 yards on five catches, and Ridder collected AAC Championship Game MVP honors after throwing for 269 yards and tallying two total touchdowns.

LAST TIME AGAINST HOUSTON
Cincinnati cruised to a 38-10 victory over Houston in Nippert Stadium on Nov. 7, 2020 as the Bearcats rushed for 342 yards, including 103 yards and three touchdowns from quarterback Desmond Ridder and 184 yards from Gerrid Doaks.
CINCINNATI PROVES IT'S ELITE
Cincinnati and current-No. 1 Georgia are the only two teams in the nation that rank in the Top 10 in both scoring offense (UC – 39.6, 8th) and scoring defense (UC – 15.8, 3rd), and the nation's only two teams without a loss. Cincinnati sports a 21-1 record (.955) since the start of 2020, with the Bearcats only loss over the last 23 months coming by three points, 24-21, to Georgia in the 2020 Peach Bowl. UC is the only team with a double-digit road victory over a CFP Top 10 team (24-13 at current CFP No. 6 Notre Dame).

Defensively, the Bearcats rank No. 3 in the nation in scoring defense (15.8), No. 2 in pass efficiency defense (95.88), No. 2 in opponent completion percentage (52.6%), No. 3 in pass yards allowed (161.5), No. 3 in interceptions (17), No. 3 in yards per play allowed (4.3), No. 3 in TD passes allowed (8) and No. 8 in total defense (303.3). Cincinnati ranks No. 2 in the country in turnovers gained (28) and tied for 10th in turnover margin (10).

PRO FOOTBALL FOCUS ALL-AAC TEAMS AND AWARDS
Cincinnati collected 21 honors from Pro Football Focus' All-AAC awards, including PFF's Offensive and Defensive Player of the Year. The full PFF honors are below. The official All-AAC team
Offensive Player of the Year- Desmond Ridder, QB
Defensive Player of the Year- Ahmad "Sauce" Gardner, CB
First Team- Desmond Ridder QB, Jerome Ford RB, Myjai Sanders DE, Joel Dublanko LB, Darrian Beavers LB, Ahmad "Sauce" Gardner CB, Coby Bryant CB, Bryan Cook S.
Second Team- Alec Pierce WR, Curtis Brooks DT.
Third Team- Tre Tucker WR, Deshawn Pace LB, Arquon Bush DB, Ryan Montgomery PR.
Honorable Mention- Josh Whyle TE, Jeremy Cooper LG, Malik Vann DE, Ty Van Fossen LB, Ja'von Hicks S, Tre Tucker KR.
OTHER NOTES
Cincinnati has scored 475 points and 65 touchdowns in 2021. The UC school record for points (502) and touchdowns (66) are well within reach and were both set by the 2009 team – the last UC team to start 12-0.
UC is currently ranked No. 3 in the AP poll and No. 4 in the Coaches' poll, and was ranked No. 2 in both polls earlier this season. The Bearcats became the first non-Power 5 team to rank in the College Football Playoff's Top 4 last Tuesday.
UC has won 26-straight at Nippert Stadium, which is the second-longest home win streak in the country behind Clemson (34).
FOLLOW THE BEARCATS
For all the latest information on Cincinnati Athletics, please visit GoBEARCATS.com. For up-to-the-minute updates, follow Cincinnati Athletics on Twitter, Instagram and Facebook.

-GoBEARCATS.com-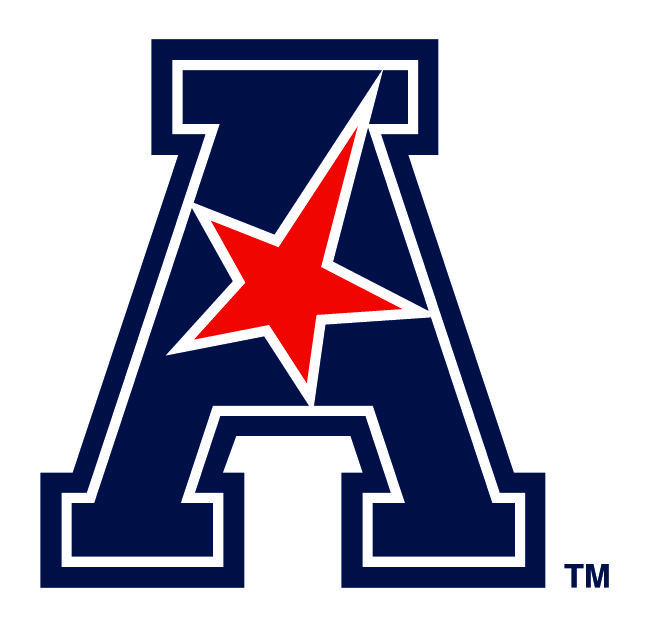 COURTESY CINCINNATI ATHLETIC COMMUNICATIONS