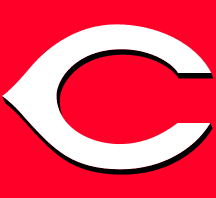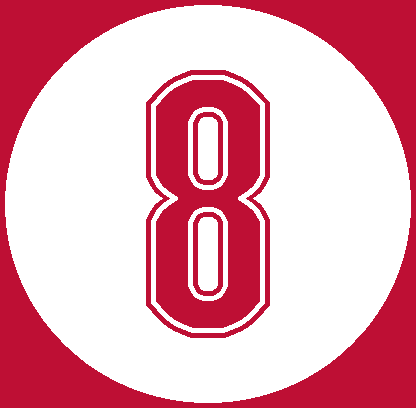 A new mural of Hall of Famer Joe Morgan was dedicated on October 9 at the P&G MLB Cincinnati Reds Youth Academy in Roselawn.
The mural depicts Joe from his Big Red Machine days. The 120' wide by 35' feet high work of art is featured prominently on the west wall of the training facility located on Joe Morgan Way.
Among those in attendance for the dedication ceremony were:
Kay Geiger, President of PNC Bank, Greater Cincinnati and Northern Kentucky
Karen Forgus, Reds Senior Vice President of Business Operations
Joe's daughter Lisa Morgan and granddaughter Summer
Brent Billingsley, mural artist
George Foster, Reds Hall of Famer
Daniel Betts, Director of Recreation, Cincinnati Recreation Commission
Charley Frank, Executive Director, Reds Community Fund
Players and coaches from the Reds RBI program and Joe Morgan Association baseball and softball teams
Joe's widow Theresa Morgan offered the following statement:
"We wish we could be here today, but please know we are with you in spirit to personally express how deeply honored we are to witness the extraordinary mural that perfectly depicts who Joe Morgan was as a human being, all he represented, and what he spent years fighting for. He relentlessly advocated to level the playing field for underserved children, adolescents, and adults, and championing for them until his vision was recognized and supported. He was much more than an incredible athlete because at the core of his heart was the goal to ensure that communities benefitted from his electrifying passion, tremendous talent, and far-reaching dreams. He has paved the way for so many and now our family will continue to follow in his footsteps to support the Reds Youth Academy. Thank you to the City of Cincinnati, and the Reds organization for supporting his vision. It is also with a great deal of pride and gratitude that we thank the incredible, talented artist, Brent Billingsley who has brought Joe Morgan's legacy to life."
The Joe Morgan mural has been made possible through generous support from PNC.
"Thank you to the entire community for embracing Joe's dream and to the generosity of the Castellini family," said Kay Geiger, PNC Bank regional president, Greater Cincinnati & Northern Kentucky. "The leadership of the Cincinnati Reds and the Reds Community Fund is why we're here to commemorate and honor the great number 8. Joe, the Reds and PNC believe that there should be equal access for all dreams and all people."
The mural was designed by Billingsley in collaboration with the Reds. His team of five artists led over 30 volunteers who helped paint the mural (using over 35 colors) and included families from the Roselawn community and volunteers from Back2Back Ministries, Cincinnati Children's Hospital and HYPE Ministries.
Joe joined the Reds Front Office in 2010 as a Senior Advisor to Baseball Operations and made bringing an MLB Youth Academy to Cincinnati a top priority. He inserted himself into the planning, development, and execution of the project once he was assured his one contingency was met: the Cincinnati location would be the best of its kind in both the overall facility and its programming.
Monday, October 11 marked the one-year anniversary of Joe's passing.
COURTESY CINCINNATI REDS MEDIA RELATIONS