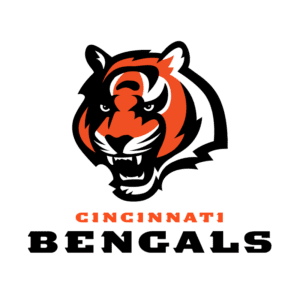 Nov 30, 2021
The Bengals' Week 14 home game against the San Francisco 49ers on Sunday, Dec. 12 has been moved from 1 p.m. to 4:25 p.m. The game will still be broadcast on CBS.
The Bengals end the season with four home games in the final six weeks, including an important AFC matchup this Sunday against the L.A. Chargers at 1 p.m. in Paul Brown Stadium.
Fans can help create an electric atmosphere and home-field advantage by packing The Jungle for these crucial games. Single Game Tickets and Holidey Packs are available. There are no fees on tickets purchased directly through the Bengals.
Tickets can be purchased by calling the Bengals Ticket Hotline at (513) 621-8383, or at bengals.com/tickets. Regular hours for the Bengals Ticket Hotline are weekdays from 9 a.m. – 5 p.m. Fans can also chat with a ticket representative online if they have questions.
COURTESY BENGALS MEDIA RELATIONS