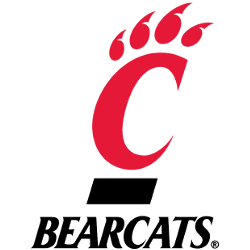 Tue, Nov 16, 2021
UC's offensive coordinator is on the watch list for the nation's top assistant award
CINCINNATI – Cincinnati football offensive coordinator and tight ends coach Mike Denbrock has been nominated for the Broyles Award, which is given to the nation's top assistant coach.
Denbrock has helped the Bearcats jump out to a 10-0 record and the highest ranking in school history (No. 2) behind the country's No. 9 scoring offense (39.2 ppg) and Heisman Trophy candidate quarterback Desmond Ridder. The offense has been among the nation's best despite losing two all-conference offensive linemen and a first-team All-AAC RB from last year's team.
A veteran of 30-plus years in the coaching profession, Denbrock has worked as both an offensive and defensive coordinator and coached every position on the offensive side of the ball. Over the last four years, Cincinnati has averaged over 30 points per game and advanced to the 2020 Peach Bowl after an undefeated regular season last fall. UC also won 11 games in both 2018 and 2019. More than 10 of his former UC offensive players have spent time on NFL rosters.
In 2021, Cincinnati ranks No. 9 nationally and No. 2 in the AAC in scoring offense (39.2 ppg), No. 2 in the AAC and No. 7 nationally in touchdowns (53), No. 1 in the AAC in total yards per play (6.7), No. 4 in the AAC in rush yards per game (174.0), No. 1 in the AAC and No. 7 nationally in rushing TDs (28), No. 1 in the AAC in yards per rush (5.3) and No. 1 in the AAC and No. 7 nationally in TFLs allowed (36.0).
The No. 3/3/5 ranked Bearcats are 41-6 over the last four years – all with Denbrock as the offensive coordinator and play caller.
UP NEXT
Cincinnati hosts SMU and celebrates Senior Day on Saturday in its last home game of the 2021 regular season. The game will begin at 3:30 p.m. EST and air on ESPN.
FOLLOW THE BEARCATS
For all the latest information on Cincinnati athletics, please visit GoBEARCATS.com. For up-to-the-minute updates, follow Cincinnati Athletics on Twitter, Instagram and Facebook.
COURTESY UC ATHLETIC COMMUNICATIONS