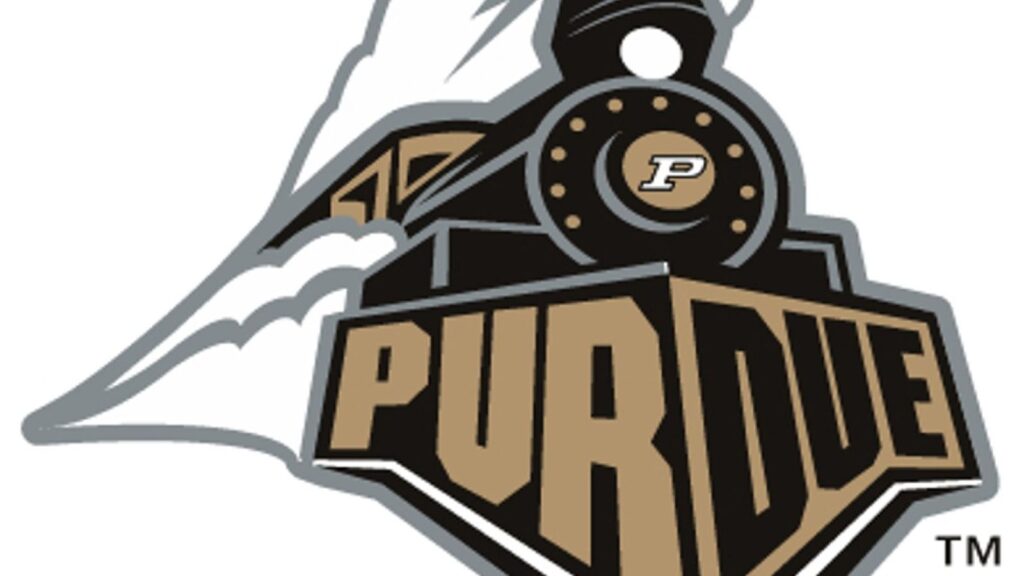 11/10/2021
Boilermakers kick off at Ohio State on ABC at 3:30 p.m. ET
WEST LAFAYETTE – Newly-ranked Purdue Football (6-3, 4-2) has won back-to-back Big Ten Conference games and will ride the momentum of its outstanding victory over No. 5-ranked Michigan State into its game at No. 4 Ohio State on Saturday, Nov. 13. Head coach Jeff Brohm's 19th-ranked Boilermakers kick off against the Buckeyes at 3:30 p.m. ET on ABC, looking for a possible fifth league win for the first time since 2018 and just the fifth time since the 2000 season.
With its sixth win, Purdue is bowl eligible for first time since 2018 and the third time of the Brohm era. The Boilermakers are also hunting for a possible fourth away game victory. To find the last Purdue team to win four road games, one must dig back in the record book to 1943, when Elmer Burnham's band of Boilermakers went 9-0 on the season with a 5-0 away record.

FOR THE FIRST TIME SINCE 1960
• Purdue has beaten two AP Top-5 teams for the first time since 1960, when it beat No. 3 Ohio State and No. 1 Minnesota.
• Former head coach Jack Mollenkopf's Boilers defeated the Buckeyes by a score of 24-21 (Oct. 15, 1960) and went on the road to top the top-ranked Gophers, 23-14 (Nov. 12, 1960).

LINE THEM UP, KNOCK THEM DOWN
• The last season Purdue beat two or more Top-25 teams in a season was 2018, with three, and the last time Purdue upended two top-10 teams was in 1984 (No. 8 Notre Dame, 23-21 and No. 2 Ohio State 28-23).
• Purdue has 17 wins against AP Top-5 foes as an unranked team, which is the most in the country by six, ahead of Illinois and USC's 11 and Michigan State's 10.

PURDUE – OHIO STATE SERIES HISTORY
• Purdue has not faced Ohio State since 2018, and Boilermaker fans everywhere remember that game. And probably Buckeyes fans, too. Head coach Jeff Brohm's team, unranked, dispatched the No. 2-ranked visitors by a score of 49-20 (Oct. 20, 2018).
• Purdue trails in the all-time series vs. Ohio State, 15-40-2, but has carved out a more successful stretch as of late, winning three of the last six matchups since 2009.

LAST TIME AGAINST THE BUCKEYES
• In case you missed it, the Boilermakers are looking for a second-straight win against the Buckeyes, with the post-game scenes of that eventful and emotional night on Oct. 20, 2018, still resonating in West Lafayette.
• The late Tyler Trent was in attendance, cheering on his favorite team to victory, a 49-20 win. The game has become an iconic moment in Purdue history and amongst the legendary stories of college football, as a whole.
• Former QB David Blough passed for 378 yards and three touchdowns, while former RB and current graduate assistant D.J. Knox rumbled for 128 rushing yards and three scores of his own. • Currently starring for the Arizona Cardinals in his rookie NFL season, then-freshman WR Rondale Moore electrified Ross-Ade Stadium with 12 catches for 170 receiving yards and two scores.
• In his second season with the Cincinnati Bengals, former LB Markus Bailey had 15 tackles and a remarkable 41-yard interception return for touchdown late in the fourth quarter to seal the win.

A WHOLE NEW (CFP) ERA
• Purdue Football has entered the College Football Playoff rankings at No. 19, it was announced on ESPN on Tuesday, Nov. 9. The ranking is the first-ever in the CFP era for the Boilermakers.
• Head coach Jeff Brohm's squad (6-3, 4-2) earned an Associated Press Top 25 ranking earlier this season after the upset win over No. 2-ranked Iowa (Oct. 16) to improve to 4-2 (2-1). Following the Boilermakers' latest big win over No. 3-ranked Michigan State (Nov. 6), Purdue has ascended into the latest set of CFP rankings.

DEFENSE IS TRENDING UP
• The Boilermakers have at least two takeaways in four consecutive games and 12 in the last four games after recording a total of two in the first five games.
• Purdue also stands out as one of just 16 teams nationally to have recorded both a fumble return and interception return for touchdown this season. For Purdue, both types of defensive scores had not occurred since 2011, per Sports-Reference.com.

RING THE BELL
• If you hadn't heard of junior WR David Bell before the Iowa game (Oct. 16) or the Michigan State game (Nov. 6), now you have. The junior from Indianapolis (Warren Central HS) torched the No. 2 Hawkeyes for 240 receiving yards (11 catches), the second-highest yardage total in team history, behind only Chris Daniels' 301 vs. Michigan State (October 16, 1999).
• Bell led the team with 217 receiving yards on 11 catches with a TD in the victory over No. 5/3 Michigan State (Nov. 6), with those 217 receiving yards standing as the fifth-most in school history.
• With the Iowa and MSU efforts, Bell is the second player in program history with multiple 200-plus-yard receiving games, along with Brian Alford (215 and 209, both in 2017).
• Bell has surpassed 100 receiving yards in 15 of his 26 career games at Purdue. When Bell passed the 100-yard mark vs. the Spartans, he broke the school record with his 15th career 100-yard game.
• Also within the Iowa game was a season-long 60-yard snag for Bell, which is the longest play from scrimmage for the Boilermakers in 2021. His longest is an 89-yard touchdown reception vs. Nebraska during the 2020 season (Dec. 5).
• Bell started his 2021 campaign with a 134-yard, eight-catch effort vs. Oregon State (Sept. 4) and a 121-yard, six-catch, three-touchdown outing at UConn (Sept. 11).
• Bell missed the Illinois (Sept. 25) game due to being in concussion protocol after the Notre Dame (Sept. 18) game.
• The Boilermaker star ranks fourth nationally in receiving yards per game (125.4), and first in the Big Ten Conference.
• For his career, Bell is averaging an FBS-leading 102.4 receiving yards per game. His 7.8 receptions per game is currently the 2nd-most for an active NCAA career.
• The three-TD game for Bell at UConn matched his career-high he set against Iowa last season (Oct. 24, 2020). He is just the second Purdue WR in school history with multiple three-TD reception games, joining Taylor Stubblefield (2001-04).
COURTESY PURDUE ATHLETIC COMMUNICATIONS