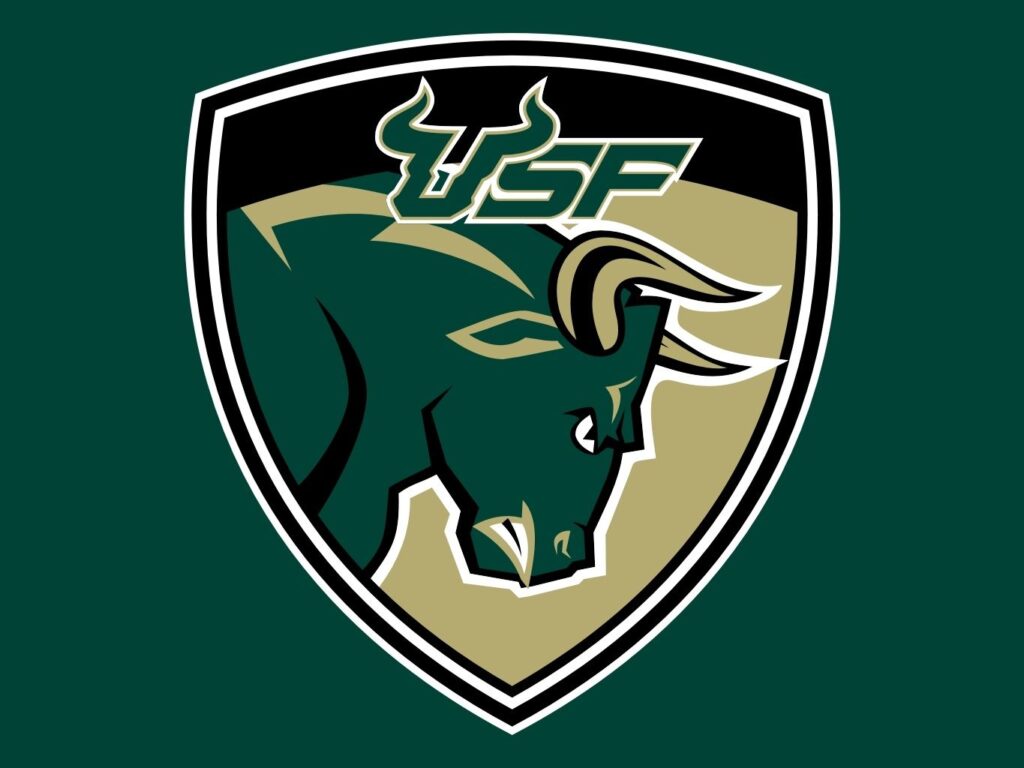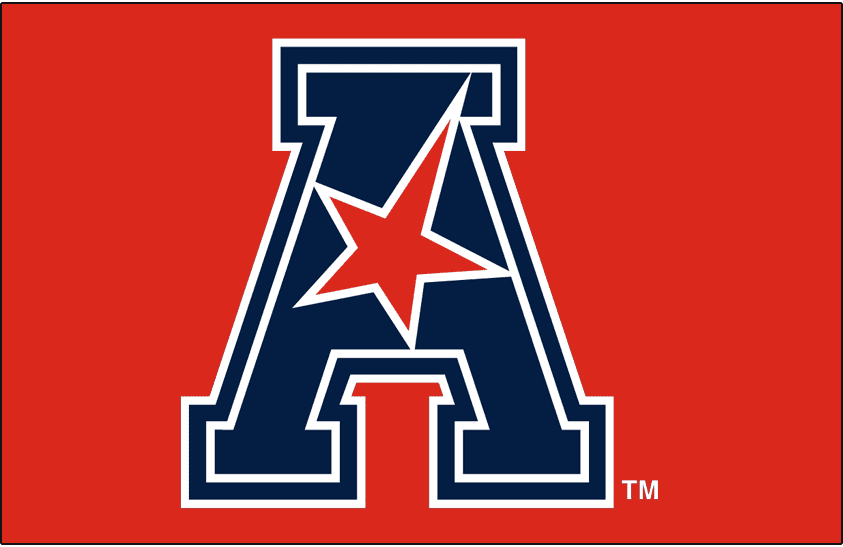 November 08, 2021
NCAA record two 100-yard kickoff returns in a game latest in Bulls special teams excelling in 2021
Battie No. 2 in the nation in kick return average; Leads nation in TD returns
 
TAMPA, NOV. 8, 2021 – USF freshman kick returner Brian Battie (Sarasota) has been named the American Athletic Conference Special Teams Player of the Week for the second time on the season after his NCAA record tying performance vs. Houston.
Currently ranked No. 2 in the nation averaging 36.3 yards per kickoff return and leading the nation with three touchdown returns, Battie dazzled the Raymond James Stadium crowd on homecoming vs. Houston as he joined Utah's Reggie Dunn (vs. Cal in 2012) as the only two players in NCAA history to post two 100-yard kickoff returns in the same game. Battie took the opening kickoff of the game 100 yards for a score and later did it again in the second quarter, part of three touchdowns and 236 all-purpose yards for the 5-8 running back/kick returner in the game. Battie also scored on a 29-yard run and his 208 kickoff return yards in the game are second all-time at USF behind Terrence Horne's 264 vs. Georgia Tech in 2018.
Battie now has three 100-yard kickoff returns on the season (also posting one vs. Tulsa in Week 7) and stands one behind Dunn's NCAA record of four posted in the 2012 season. He joined Alabama's Jameson Williams as the only players to post two touchdown returns in the same game this season. Williams doing so vs. Southern Mississippi.
Battie is the first USF player to post more than one 100-yard return on their career and he has set USF season and career records by posting three touchdown returns on kickoffs. He joined fellow Bull Horne among just 27 players in NCAA history to post two returns for touchdowns in one game, Horne doing so in 2018 vs. Georgia Tech (98 & 97).
Battie's 36.3 yards per return average is well ahead of the USF season record with three games to play. J.R. Reed led the nation with a 31.7 yards per return average in 2003 to set the USF season record. Battie's 14 kickoff returns for 508 yards are just 26 shy of entering the USF top 10 season marks with eight fewer returns than No. 10 on the list. Lindsey Lamar owns the USF season record of 903 yards posted in 2010 when he also posted a 100-yard kickoff return at Louisville. Mike Jenkins has the other 100-yard return in USF history, posting it vs. Cincinnati in 2007.
The Bulls' special teams play has been strong this season.
Sophomore kicker Spencer Shrader, a Tampa native, was named a semifinalist for the 2021 Lou Groza Place-Kicker Award last week. The award, presented by the Orange Bowl, goes to the nation's top collegiate kicker. Shrader was the only representative from the American Athletic Conference and is one of four Groza Award semifinalist that are perfect on the year, going 9-of-9 on field goal and 22-of-22 on PAT. Shrader's single-season string of nine consecutive made field goals ranks fourth on the USF season charts, four behind 2013 Groza Award finalist Marvin Kloss and 2017 first-team All-AAC selection Emilio Nadelman.
Sophomore punt returner Xavier Weaver (Orlando) is averaging 14.7 yards per return to help the Bulls rank 18th nationally averaging 13.38 yards per return. Weaver would rank fourth nationally if he had three more returns to qualify for the rankings.
ABOUT USF FOOTBALL
The USF football program first took the field in 1997 and will celebrate its 25th season (22nd at the FBS level) in 2021. The Bulls have posted 15 winning seasons, earned 14 All-America selections and 29 first-team all-conference selections, and have seen 30 players selected in the NFL Draft. USF has made 10 bowl games appearances (going 6-4 in those games) and posted a program record six straight appearances from 2005-2010. The Bulls most recently made four straight bowl appearances from 2015-18 and posted back-to-back 10-win seasons in 2016 and 2017, logging a program-record 11-2 mark in 2016 while finishing both seasons ranked in the Top 25. USF spent a program record 20 straight weeks ranked in the Top 25 during the 2016 and 2017 seasons and reached as high as No. 2 in the national rankings during the 2007 season.
Follow @USFFootball on twitter for all the latest information concerning the USF Football program.
– #GoBulls –
COURTESY USF ATHLETIC COMMUNICATIONS