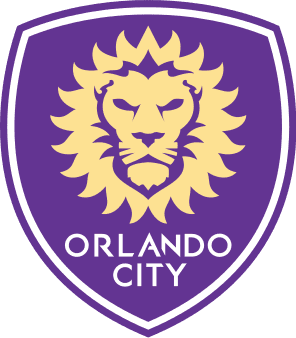 ORLANDO CITY
(12-8-11, 47 POINTS)
COLUMBUS CREW
(10-13-8, 38 POINTS)
MATCH INFO
COMPETITION:
DATE:
KICKOFF:
LOCATION:
STADIUM:
FORECAST:
REFEREE:
ARS:
4TH OFFICIAL:
VAR:
TV:
TALENT:
ENG. RADIO:
SPANISH RADIO:
Major League Soccer
Wednesday, Oct. 27, 2021
7:30 p.m. ET
Columbus, Ohio
Lower.com Field
High 50s, Clear
Joe Dickerson
Andrew Bigelow, Diego Blas
Matthew Thompson
Geoff Gamble
FOX35 PLUS, LionNation TV
Evan Weston, Miguel Gallardo, Gabrielle Amado, Ali Krieger
96.9 The Game | Scott Harris, Paul Shaw
Acción 97.9 FM, 810 AM | Sergio Ruiz, Isreal Heredia
WEEK 33 MLS SCHEDULE
MATCH TIME (ET) WATCH/RESULT
TUES., OCT. 26
LAFC vs. Seattle 10:30 p.m. ESPN, ESPN Deportes
WED., OCT. 27
New England vs. Colorado 7 p.m. ESPN+
Atlanta United vs. Inter Miami 7:30 p.m. ESPN+
FC Cincinnati vs. Nashville SC 7:30 p.m. ESPN+
Columbus vs. Orlando City SC 7:30 p.m. FOX35 PLUS, LionNation TV
D.C. United vs. RBNY 7:30 p.m. ESPN+
NYCFC vs. Chicago 7:30 p.m. ESPN+
Toronto FC vs. Philadelphia 7:30 p.m. ESPN+
FC Dallas vs. Real Salt Lake 8 p.m. ESPN+
Sporting KC vs. LA Galaxy 8:30 p.m. FS1, FOX Deportes
Portland vs. San Jose 10 p.m. ESPN+
Vancouver vs. Minnesota 10 p.m. ESPN+
GAME NOTES
MATCH STORYLINES
LAST GO AROUND
The last time the Lions faced off against Wednesday's opposition
came on Sept. 4 at Exploria Stadium, a match that saw the home
side take a 3-2 victory on the night. Daryl Dike, Silvester van der
Water and Júnior Urso all found the back of the net in that contest,
with Urso's finish serving as the eventual game-winner for the
Lions. That match also saw Head Coach Oscar Pareja become the
Club's all-time leader in wins at the helm in what served as his
23rd victory for Orlando City.
LET'S MAKE IT SIX
City is currently riding a five-game win streak against Wednesday's
opposition, dating back to the 2018 MLS campaign. Four of those
victories have come in The City Beautiful, with the midweek
serving as the Club's first visit to Columbus since June 29, 2019.
That match resulted in a 2-0 shutout victory for the side, with
Chris Mueller and Tesho Akindele scoring on the night.
ON THE BOARD
A pair of Lions each recorded their first assists of the season on
the same finish Sunday night against the Revolution, with João
Moutinho and Júnior Urso each tallying a helper on Nani's 39thminute goal. The assist served as Moutinho's sixth as a Lion, while
Urso tallied his fourth on the finish in his MLS career.
THE VIKING
With a start on Wednesday night and action through 73 minutes
of play, defender Robin Jansson will set a new franchise record
for minutes played by a field player in all competitions. The Viking
currently sits second in Club-history at 7,620, behind only former
Lions midfielder Cristian Higuita at 7,692. Former Orlando City
goalkeeper Joe Bendik holds the overall record at 8,248, a mark
he reached in three seasons in purple.
CONTINUING THE FORM
Lions forward Daryl Dike continued his impressive form as of late
on Sunday night, scoring for the seventh time this season. The
2020 MLS SuperDraft selection has recorded a goal contribution
in five of the side's last six contests, with four goals and an assist
in that stretch. Dike trails only Nani on the side in finishes this
season, now with 15 in total in his MLS career.
HISTORY FOR THE CAPTAIN
With his 10th goal of the season on Sunday night against the
Revolution, Lions' captain Luis Nani became the second player
in Club history to record multiple double digit scoring seasons
throughout his tenure, the first of which being former City forward
Cyle Larin. The Portuguese international has totaled 31 goals for
the Club in all competitions, matching his second-highest total
he's scored with any franchise, doing the same with Sporting
CP. His highest mark at an individual club came at Manchester
United, where he found the back of the net 41 times.
MILESTONE TRACKER
Daryl Dike is one goal away from matching his total from his
rookie campaign (8) in MLS regular-season play.
Mauricio Pereyra's next assist will be his 11th for the year,
setting a new Club record for assists in a single season.
Pereyra's next assist will be his 23rd as an Orlando City
player, which would tie Chris Mueller for second all-time in club
history.
Tesho Akindele is two goals away from 20 in his Orlando City
career.
CURRENT EASTERN CONF. STANDINGS
NO. TEAM PTS GP W L T
1 s – New England 70 32 21 4 7
2 Philadelphia Union 49 31 13 8 10
3 Nashville SC 49 31 11 4 16
4 Orlando City SC 47 31 12 8 11
5 New York City FC 44 31 12 11 8
6 New York Red Bulls 43 30 12 11 7
7 Atlanta United FC 43 30 11 9 10
8 CF Montréal 43 31 11 10 10
9 D.C. United 41 31 12 14 5
10 Inter Miami CF 38 31 11 15 5
11 Columbus Crew 38 31 10 13 8
12 e – Chicago Fire FC 34 32 9 16 7
13 e – Toronto FC 26 31 6 17 8
14 e – FC Cincinnati 20 31 4 19 8
PLAYER AVAILABILITY REPORT
QUESTIONABLE: Raul Aguilera (Lower Body), Adam Grinwis (Lower Body), Rio Hope-Gund (Lower Body), João Moutinho (Lower Body)
OUT: Uri Rosell (Concussion Protocol)
SUSPENSION: None
INTERNATIONAL DUTY: None
*AS OF OCT. 25
PREVIOUS MATCH RECAP
Orlando City SC (12-8-11, 47 points) split the points with the 2021
Supporters' Shield winners New England Revolution (21-4-7, 70
points) on Sunday night at Exploria Stadium, extending its current
unbeaten run to five-consecutive matches.
Nani and Daryl Dike both found the back of the net for the Lions in the
match, the former extending his team-lead with 10 goals on the year,
while the latter tallied his seventh in 2021. With the finish on Sunday
night, the Lions' captain became the second player in Club history to
record multiple double-digit goal seasons for the Club in the MLS era,
the first of which being former City forward Cyle Larin.
Scoring Summary:
ORL – Nani (João Moutinho, Júnior Urso) 39'
ORL – Daryl Dike (PK) 50'
NE – Adam Buksa (Gustavo Bou) 81'
NE – Adam Buksa (DeJuan Jones, Carles Gil) 90+3'
ALL-TIME VS OPPONENT
RECORD W-L-D LAST
All-Time: 6-5-3 ORL 3, CLB 2 – 9/4/21
Home: 5-2-2 ORL 3, CLB 2 – 9/4/21
Road: 1-3-1 ORL 2, CLB 0 – 6/29/19
ALL-TIME SERIES LEADERS – SINGLE-GAME
NO. ORLANDO NO. OPPONENT
Goals 2 Larin (8/1/15) 2 3 players tied
Assists 2 4 players tied 2 Finlay (9/17/16)
Shots 8 Larin (8/1/15) 7 Kamara (7/23/16)
Shots on Goal 4 Larin (8/1/15) 4 3 players tied
Fouls Committed 5 Allen (7/21/18) 5 Tchani/Abu
Fouls Suffered 7 Molino (4/18/15) 5 Kamara/Santos
Saves 7 Bendik (7/23/16) 7 3 players tied
Goals Allowed 4 Bendik (9/17/16) 5 Clark (8/1/15)
ALL-TIME SERIES LEADERS – CAREER
NO. ORLANDO NO. OPPONENT
Goals 4 Larin 4 Kamara
Assists 3 Nani 4 Finlay
Shots 22 Larin 17 Meram
Shots on Goal 11 Larin 11 Meram
Fouls Committed 11 Higuita/Rivas 15 Artur/Tchani
Fouls Suffered 16 Higuita 18 Santos
Wins 2 Grinwis/Rowe 3 Steffen
Losses 4 Bendik 2 Room
Shutouts 2 Rowe 2 Steffen
Saves 16 Bendik 23 Clark
Goals Allowed 13 Bendik 10 Clark
LAST TIME VS. OPPONENT
Behind goals from three different scorers, Orlando City SC defeated the visiting
Columbus Crew by a 3-2 scoreline on Sept. 4 at Exploria Stadium. With the win,
the 23rd of his tenure, head coach Oscar Pareja became the Club's leader in alltime wins. Pareja, who coached his 52nd game on Saturday, surpassed Jason Kreis
who coached 65 matches during his stint in Orlando. Forward Daryl Dike alongside
forward Silvester van der Water and midfielder Júnior Urso netted the Lions' three
goals on the evening, with Urso's second-half screamer proving to be the gamewinner. Dike, as well as captain Nani, earned assists on the night.
With the start on Saturday evening, forward Chris Mueller recorded his 104th
regular-season appearance for the Lions to become the Club's all-time appearance
leader in the category. Adam Grinwis also earned his first start of the season
between the pipes, the goalkeeper's first in a Lions' kit since August 6, 2019.
Scoring Summary:
ORL – Daryl Dike (Nani) 26'
ORL – Silvester van der Water 29'
CLB – Antonio Carlos (Own Goal) 52'
CLB – Miguel Berry (Derrick Etienne Jr., Lucas Zelarayán) 54'
ORL – Júnior Urso (Daryl Dike) 69'
MATCH PREVIEW
Orlando City SC (12-8-11, 47 points) heads back out on the road
this week, traveling to face the Columbus Crew (10-13-8, 38
points) at Lower.com Field on Wednesday, Oct. 27. Kickoff is set
for 7:30 p.m. ET with coverage set to begin at 7 p.m. on FOX35
PLUS.
The match, presented by AUDI, will also be available to stream
locally on LionNation TV while being transmitted on 96.9 The
Game in English and Acción 97.9FM, 810AM in Spanish.
"We're all in the same mode of trying to add points and trying to
fight for results and I think Columbus has its own too. We have to
go one game at a time and address this past game [against New
England], put our shoes back on and try to refresh ourselves,"
Head Coach Oscar Pareja said. "Try to rejoin, try to understand
what just happened and how we can get better and prepare
for the Columbus game while trying to recover our energy too
because we have to prepare ourselves. All of those things have
to be done and that's the difficulty of our job, but we'll do it.
We're professionals, we're ready to prepare for the game against
Columbus and go fight for those points."
The Lions will look to add to a five-game win streak against the
Crew on Wednesday night dating back to the end of the 2018 MLS
campaign in what will serve as the Club's first visit to Lower.com
Field. The two sides last faced off on Sept. 4 of this year, with City
taking a 3-2 victory at Exploria Stadium thanks to a 69th-minute
game-winner from Júnior Urso.
City enters the midweek following a 2-2 draw against the 2021
Supporters' Shield winners New England Revolution on Sunday
night at Exploria Stadium. Goals from Nani and Daryl Dike gave
the Lions a two-goal lead in the match, but a second-half brace
from Adam Buksa forced the two sides to split the points from
the contest.
Nani leads City with 10 goals this season, followed by Dike
with seven. Mauricio Pereyra continues to hold the team-high
in assists with 10 on the year, one shy of setting a new singleseason Club record.
Columbus enters Wednesday's fixture following a 2-1 defeat
from the New York Red Bulls this past Saturday. Cristian
Cásseres opened the scoring in the match in the seventh minute
to give the visitors an early lead only to be answered by the
Crew's Miguel Berry in the 18th. The match looked to be on the
way to ending in a draw until an 87th-minute game-winner from
Sean Nealis sent the visitors home with all three points.
Gyasi Zardes leads the Crew with nine goals this season,
followed by Lucas Zelarayán with eight. Pedro Santos leads the
side at six assists, with Zelarayán trailing right behind with five.
Following Wednesday's match, the Lions will return home for
their last regular-season match at Exploria Stadium in 2021, set
to host Nashville SC on Sunday, Oct. 31 in a 4 p.m. ET kickoff.
COURTESY ORLANDO CITY SC COMMUNICATIONS