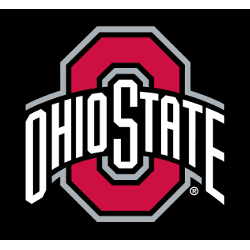 Oct. 12, 2021
Riedell, Westlund, Leslie and Preston selected
COLUMBUS, Ohio – Four Buckeyes have been selected to serve as captains for the Ohio State men's hockey team this season. Gustaf Westlund and Will Riedell will wear the captain's C, while Quinn Preston and Jaedon Leslie will be the alternate captains.
"It's an honor for these four individuals," Steve Rohilk, now in his ninth year as the head coach of the Buckeyes, said. "Certainly they are in a position that the rest of our team right now is looking to – how they act, how they compete every day, how they train. It speaks volumes for these four and I couldn't be happier for all four of these guys."
Watch: Coach Rohlik speaks on the four captains
Will Riedell is a defenseman for the Buckeyes after playing four years and earning his bachelor's degree in business administration at Lake Superior State. He has played in 140 collegiate games, picking up 51 points on 17 goals and 34 assists. Riedell is pursuing his master's degree in public management at Ohio State.
"It's hard to put into words," Riedell said of being named a captain in his first year at Ohio State. "Obviously I'm really excited to lead this team. We have a really great group … I work hard and try to lead by example. That's my thing. I try to step in where I can and say the right things. It's going to be my work ethic and the way I carry myself." (Hear more from Riedell)
Gustaf Westlund, a senior from Stockholm, Sweden, was an alternate captain for the Buckeyes last year. A Big Ten All-Freshman Team selection, he has played in 84 games as a Buckeye, notching 56 points on 24 goals and 32 assists. Westlund, an economics major, is a three-time Ohio State Scholar-Athlete and an Academic All-Big Ten choice. Westlund is the first European to serve as a captain for the Buckeyes.
"It's a huge honor. I think it's the receipt of doing something well," Westlund said. "I like to think I have relationships with everybody on the team. I like to be open with who I am and I like to build relationships with everybody. (Hear more from Westlund)
Quinn Preston, a forward from Trenton, Mich., is a senior who has played in 98 games in the Scarlet and Gray. He is in his second year as one of the Buckeyes' captains. Preston has notched 54 points as a Buckeye, with 26 goals and 28 assists, and was an Honorable Mention Preseason All-Big Ten choice this year. A sport industry major, he has earned ACHA Scholar All-American, Big Ten Distinguished Scholar, Academic All-Big Ten and Ohio State Scholar-Athlete accolades.
"It's a huge honor to be looked at as a leader by my teammates and the coaches," Preston said. "I'm very grateful for the opportunity and am looking forward to a great year on and off the ice with this group."
A junior forward from St. Albert, Alberta, Jaedon Leslie has seen action in 38 games as a Buckeye, with seven goals, six assists and 13 points. A finance major, he has earned Ohio State Scholar-Athlete and Academic All-Big Ten honors.
"It's such an honor to be voted by your peers to be a leader on the team," Leslie said. "Being a leader means being there for your teammates at every moment of the year, putting others before yourself. I couldn't be more proud and excited to be a considered a leader at such a great school. I consider myself to be a lead by example kind of guy and I'm always looking to help others if they need it.
The Schedule Ahead
This weekend, the Buckeyes (1-1-1) start the home slate with games against UConn Friday and Saturday in Value City Arena in The Schottenstein Center. Puck drop is set for 7 p.m. Friday and 3 p.m. Saturday.
A bye week follows before Ohio State opens the Big Ten season at home against Michigan State Oct. 29-30. Game one is set for a 7 p.m. puck drop, with game two still to be determined.
Single game, group, mini-plan and season tickets are now available for the Buckeyes' 2021-22 campaign, which includes 19 regular season home games. For complete men's hockey ticket information, click HERE.
The People. The Tradition. The Excellence.
COURTESY OSU ATHLETIC COMMUNICATIONS