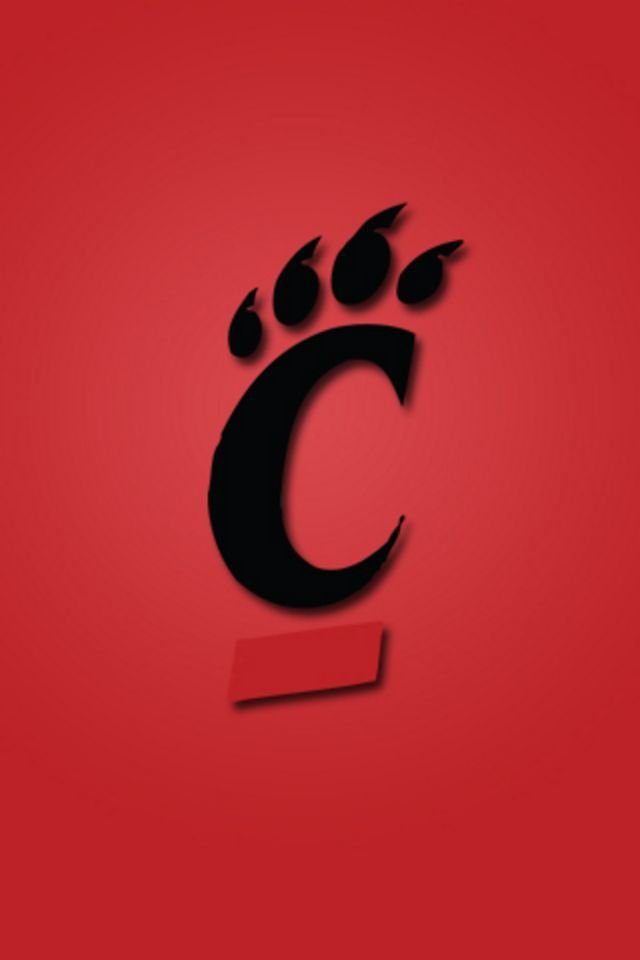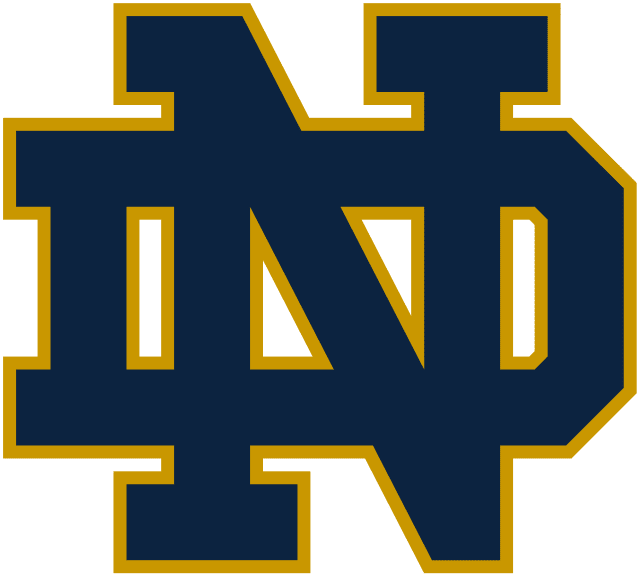 CINCINNATI — An exciting challenge awaits for the No. 7/8 University of Cincinnati football team Saturday when it heads to South Bend to battle the No. 9/7 Notre Dame Fighting Irish at 2:30 p.m. ET. The matchup will air on NBC as well as 102.7 WEBN-FM and 700 WLW AM.
7/8 CINCINNATI BEARCATS
Head Coach Luke Fickell
Record at Cincinnati 38-14 (Fifth Year)
Overall Record 44-21 (Sixth Year)
9/7 NOTRE DAME FIGHTING IRISH
Head Coach Brian Kelly
Record at School 106-39 (12th Year)
Overall Record 277-96-2 (31st Year)
GAME INFORMATION
Facility Notre Dame Stadium
Capacity 77,622
TV NBC
Radio 700 WLW AM / Sirius 211 / XM 202 / Internet 970
Online SiriusXM Internet Channel 970
Series Record Notre Dame leads 1-0
Neutral Site 0-0
Last Meeting Oct. 20, 1900 (Notre Dame won 58-0)
TV:NBC
• Play-by-Play Mike Tirico
• Analyst Drew Brees
• Sideline Kathryn Tappen
• Online: NBC.com Mobile App: NBC
RADIO:BEARCATS SPORTS NETWORK
• Play-by-Play Dan Hoard
• Analyst Jim Kelly Jr.
• Host/Engineer Mo Egger
• Local: 700 WLW AM
• Satellite: Sirius 211 / XM 202 / Internet 970
• App: The Varsity Network: "Search Cincinnati"
LIVE STATS:Cincinnati.StatBroadcast.com
NOW IT'S TIME FOR THE BREAKDOWN
The Bearcats overcame a 14-0 deficit and turned it to a 38-24 win over Indiana. It was IU's largest home crowd for a non-conference game since 1987 and UC's largest comeback win since Sept. 22, 2018, a 21-0 deficit to Ohio, which was Desmond Ridder's third-career start. Deshawn Pace, who had 10 tackles as a freshman in 2020, maintained his team-lead with a game-high 10 stops (nine solo) and a 39-yard interception return to set up the game-icing touchdown, earning AAC Defensive POTW honors as well. Jerome Ford increased his carries for the third-straight game, finishing with 20 for 66 yards and two scores. UC also held the Hoosiers to 7-of-22 passing in the second half while finishing the game on a 38-10 run.
INSIDE THE NUMBERS
Cincinnati is on the road for the second-straight game after playing only two in 2020. The Bearcats are No. 2 nationally in red-zone defense and third in defensive pass efficiency. Desmond Ridder has completed touchdown passes to six different receivers and rushed for two more amidst his record-books ascent. The Bearcats have forced eight turnovers (6 INT, 2 FR) the last two games after its nation-best 20-game streak was snapped in the opener.
THE COACHES
Luke Fickell, a two-time AAC Coach of the Year, is in his fifth season at UC. He has led the Bearcats to back-to-back 11-win seasons, the 2019 AAC East Division title and consecutive bowl wins in the 2018 Military Bowl and 2019 TicketSmarter Birmingham Bowl. A veteran of 20 years in the FBS ranks, Fickell has been a part of two national championship squads, nine conference title-winning teams (seven as a coach, two as a player at Ohio State) with 16 postseason games and 13 NFL Draft selections.
Brian Kelly surpassed the legendary Knute Rockne for Notre Dame wins with 106 after Saturday's 41-13 rout of No. 15 Wisconsin. He was 34-6 as Cincinnati's head coach from 2007-09, guiding the team to Orange and Sugar Bowl appearances the latter two years. He hired former Bearcats DC Marcus Freeman (2017-20) this offseason.
WHAT'S AT STAKE
Cincinnati is seeking its third 4-0 start in Fickell's five years at the helm.
In addition to its perfect 2020 regular season, it also started 6-0 in 2018 and reeled off nine wins in a row after a Week 2 loss in 2019.
Not only that, UC's 20-3 record (.870) win percentage in league play over the past three years is the highest mark in the AAC.
INSIDE THE RANKINGS
The Bearcats' highest-ranked win to date was over No. 7 Rutgers (30-11) in 2006, with its highest on the road coming in 2009 at No. 14 Pitt. The squad's other top-10 win came in 1999 against No. 9 and eventual Rose Bowl champion Wisconsin, with its last non-conference ranked win over No. 25 Oregon State in 2009.
Fickell is 4-8 against ranked foes at UC, including a 3-1 mark in 2020 (Army, SMU and Tulsa), while also defeating UCF in 2019.
SCHOOL TIES
Brian Kelly produced a 34-6 record (.850) from 2007-09 at Cincinnati, which led to Orange and Sugar Bowls those last two years. It is the second-highest win percentage in school history.
Notre Dame DC Marcus Freeman served in the same post at UC from 2017-20.
Cornerbacks coach Mike Mickens played at UC under Kelly while assistants Mike Elston and Jeff Quinn were also on those staffs.
UC offensive coordinator Mike Denbrock served two stints at Notre Dame (2002-04, 2010-16), including as associate head coach his final two years under Kelly.
UC wide receiver Michael Young Jr. is a second-year, graduate transfer from Notre Dame. He played in 29 games, recording 17 catches for 177 yards and two TDs, while also returning 12 kickoffs.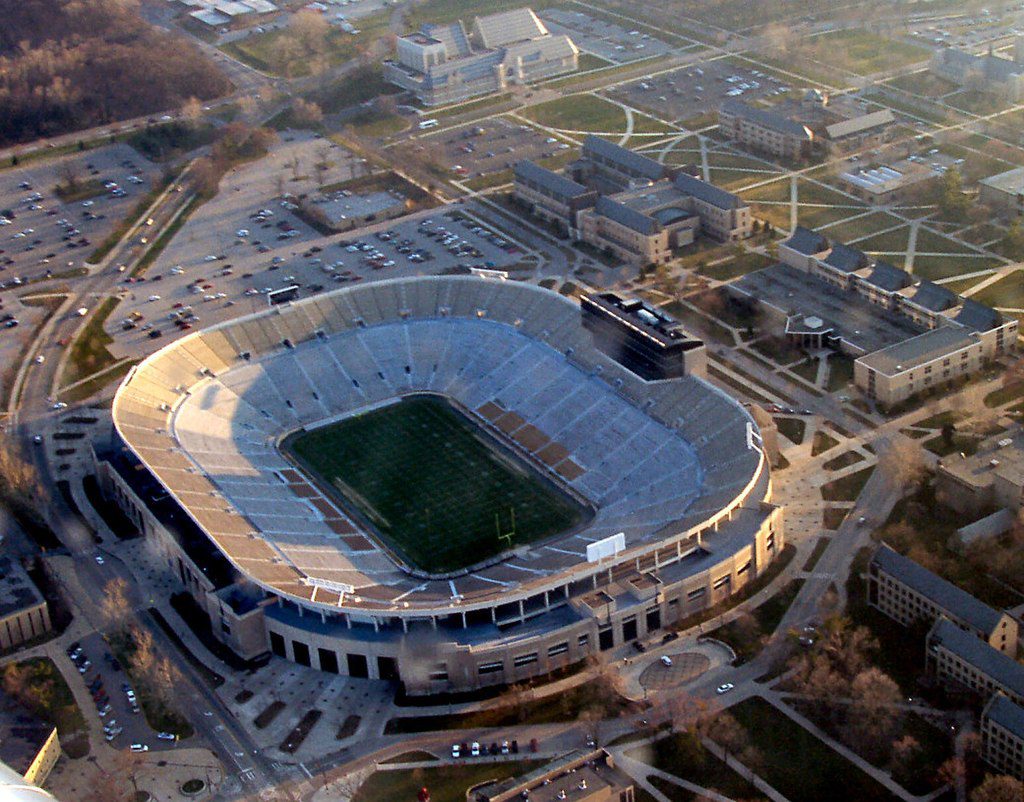 COURTESY UC ATHLETIC COMMUNICATIONS