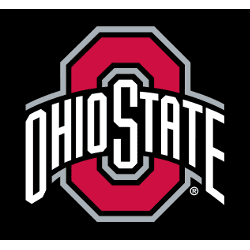 Ohio State is ranked eighth in Monday's AVCA poll.
COLUMBUS, Ohio – The American Volleyball Coaches Association (AVCA) released its weekly rankings on Monday. The Buckeyes were ranked eighth in this week's poll. View full rankings HERE.
Ohio State (10-2, 0-2 Big Ten) suffered its first loss of the season on Friday in front of a sold-out crowd at No. 7 Purdue in a tough five-setter (17-25, 25-19, 25-21, 22-25, 11-15) to open conference play. The back-and-forth match saw three ties in the fifth set but the Boilermakers earned the victory. The Buckeyes had five players record double-figure kills (Emily Londot 20, Gabby Gonzales 14, Rylee Rader 12, Mia Grunze 11, Arica Davis 11) for the second time this season. Londot and Gonzales each recorded their third double-double of the season. Kylie Murr totaled a season-high 29 digs while Mac Podraza tied her season-high 54 assists. View the full Purdue recap HERE.
The Buckeyes fell at No. 20 Penn State on Sunday in three sets (19-25, 25-27, 21-25). Neither team put together any big runs as the first set had eight ties, the second set was tied at 25 with neither team leading by more than two and the third set was tied at 21. Londot led the match with 17 kills as she was the first on either side to reach 10 kills and did so for the ninth time this season. Rader also recorded 10 kills while Davis continued her streak of recording at least two blocks in every match this season. View the full Penn State recap HERE.
This is Ohio State's fifth-straight week being ranked in the top 10. The last time the Buckeyes were in the top 10 for five weeks in a row was to wrap up the 2021 spring season in which they topped out at eighth and finished the season 10th. This is the fourth time in program history that OSU has been in the top 10 for five-consecutive weeks and the second time that the Buckeyes have been in the top five at least three of those weeks.
#GoBucks  
The People. The Tradition. The Excellence.
COURTESY OSU ATHLETIC COMMUNICATIONS