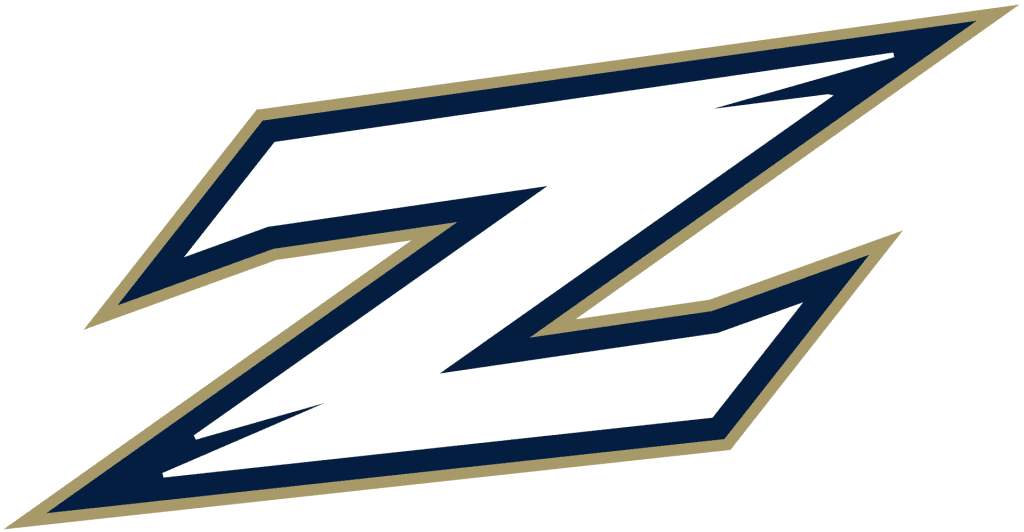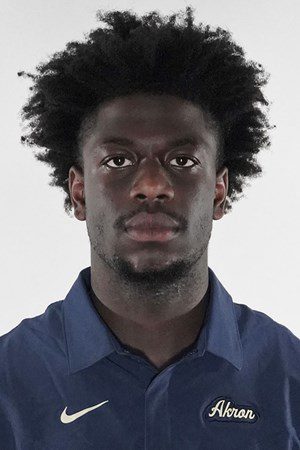 BOXSCORE (PDF) | BOXSCORE | AKRON PRESS CONFERENCE 
September 18
AKRON, Ohio –The Akron Zips football team captured their first win of the 2021 season as junior QB DJ Irons (Lawrenceville, Ga.) led the way with 432 yards of total offense and four touchdowns en route to a 35-14 win over Bryant (1-2, 1-0 NEC) at InfoCision Stadium-Summa Field on Saturday.
 
Akron (1-2, 0-0 MAC) generated 578 yards of total offense as Irons collected 296 passing yards and a team-high 136 yards rushing. Irons completed 19-of-23 passes with three touchdowns, highlighted by a 38-yard strike to sophomore WR Michael Mathison (Covington, Ga.) for the Zips' initial score. Irons posted a second-best 9.1 yards per carry average with a 24-yard long run and a 20-yard touchdown run. Sophomore RB Anthony Williams, Jr. (Chicago, Ill.) registered a career-best 39 yards on nine carries and a touchdown. Freshmen wide receivers Oran Singleton, Jr. (Clewiston ,Fla.) and Konata Mumpfield (Hoschton, Ga.) recorded touchdowns for the Zips.
 
Akron limited Bryant to just 146 yards of total offense, 117 yards passing and 29 yards rushing. Junior LB Bubba Arslanian (Aurora, Ohio) led the Zips with 12 total tackles, while junior LB Michael Scott (Tallahassee, Fla.) posted two of the Zips' four total sacks. Sophomore LB Jeslord Boateng (Dublin, Ohio) posted a second-best eight total tackles with a sack and sophomore DL Logan Hawkins (Harrison, City, Pa.) issued a sack and a forced fumble that Scott recovered.
 
Akron will travel down I-71 for an in-state showdown with Ohio State on Saturday, Sept. 25. Kickoff is scheduled for 7:30 p.m. Fans can follow the action live on the Big Ten Network or via live stats on GoZips.com.
 
How it Happened
 
Akron scored on second possession of the game for a 7-0 advantage. Irons found Mathison for a 38-yard touchdown pass, completing a three-play, 55-yard drive that lasted 1:10.
 
The Zips opened the second quarter with another long passing play as Irons hit Singleton with a 24-yard touchdown pass to give Akron a 14-0 lead with 13:23 left before the break. The drive lasted six plays for 71 yards in 2:13.
 
Bryant used an 11-play 60-yard drive capped with a four-yard TD pass to cut Akron's lead in half, 14-7 with 7:22 left to play.
 
At the end of the first half Akron led 14-7.
 
Akron drove down field to open third quarter, but fumbled in the redzone, on the three-yard line. Bryant capitalized on the Zips miscue as the Bulldogs tied the game 14-14 with 5:21 left in third quarter. Bryant used a 14-play, 83-yard drive lasting 6:27, capped by a one-yard touchdown run.
 
Akron responded with 21 unanswered points in the fourth quarter, starting with the first play, a 20-yard run by Irons as the Zips faced third and goal from the 20 yard line, 21-14.
 
Akron defense forced a three-and-out and put seven points on the scoreboard with an eight play, 60 yard scoring drive, highlighted by a six-yard pass from Irons to Mumpfield, 28-14.
 
The Akron defense came up big again as Hawkins recorded a 15-yard sack and forced a fumble. Scott recovered the ball and traveled nine yards to the Bryant 26-yard line.  
 
The Zips used four plays and 1:55 for the final touchdown of the game as Irons rushed for 12 yards and completed a 23-yard pass to Mumpfield to the Bryant 1-yard line. Williams carried the ball into the endzone for the score, 35-14.

COURTESY AKRON ATHLETIC COMMUNICATIONS