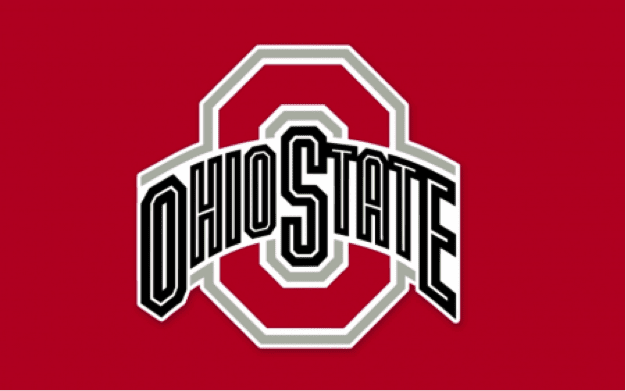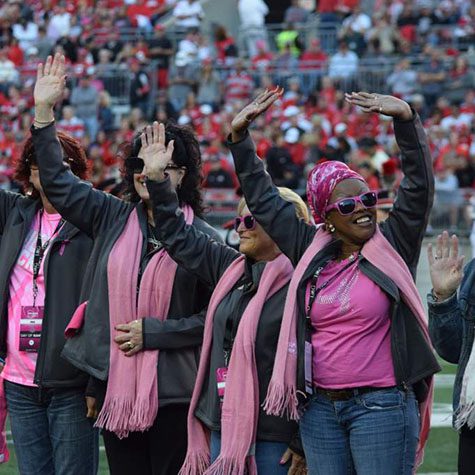 Athletics and The James teaming up to promote "all cancers" awareness, fans asked to share photos with #BuckeyeSurvivor
COLUMBUS, Ohio – The annual Scarlet & Gray football game, where student-athletes and the 36 athletic programs in the department are celebrated, will take on an added color this week: lavender. The Ohio State Department of Athletics will team with Ohio State's Comprehensive Cancer Center – James Cancer Hospital and Solove Research Institute (The James) to promote cancer awareness with lavender the designated color for all cancers.
Tickets for the game against Tulsa, set for 3:30 p.m. at Ohio Stadium, are available for $63 (plus service charges) at http://go.osu.edu/FBTix.
Awareness of all cancers is critically important as 1 in 2 men, and 1 in 3 women will be diagnosed with cancer in their lifetimes. The efforts this week to honor all cancers will consist of:
Lighting the stadium in lavender Friday evening;
In-game signage throughout;
Public service announcements;
Block O banner participation; and
Cancer prevention and screening materials from The James at the Fan Fest.
Promotions during the game will include two (2) 2022 Buckeye Cruise for Cancer giveaways, a salute to nurses, physicians and medical workers at The James and tickets to the game being given away to cancer survivors. (Note: the 2022 Buckeye Cruise for Cancer will take place Feb. 17-22 and will sail to Coco Cay and Labadee.)
Cancer survivors, those currently battling the disease and those who have lost family members to cancer will be encouraged to submit photos at the game to be highlighted on the video board. Fans can submit their photos to be featured by using #BuckeyeSurvivor. Social media mentions should include the hashtag #CancerFreeWorld.
COURTESY OSU ATHLETIC COMMUNICATIONS