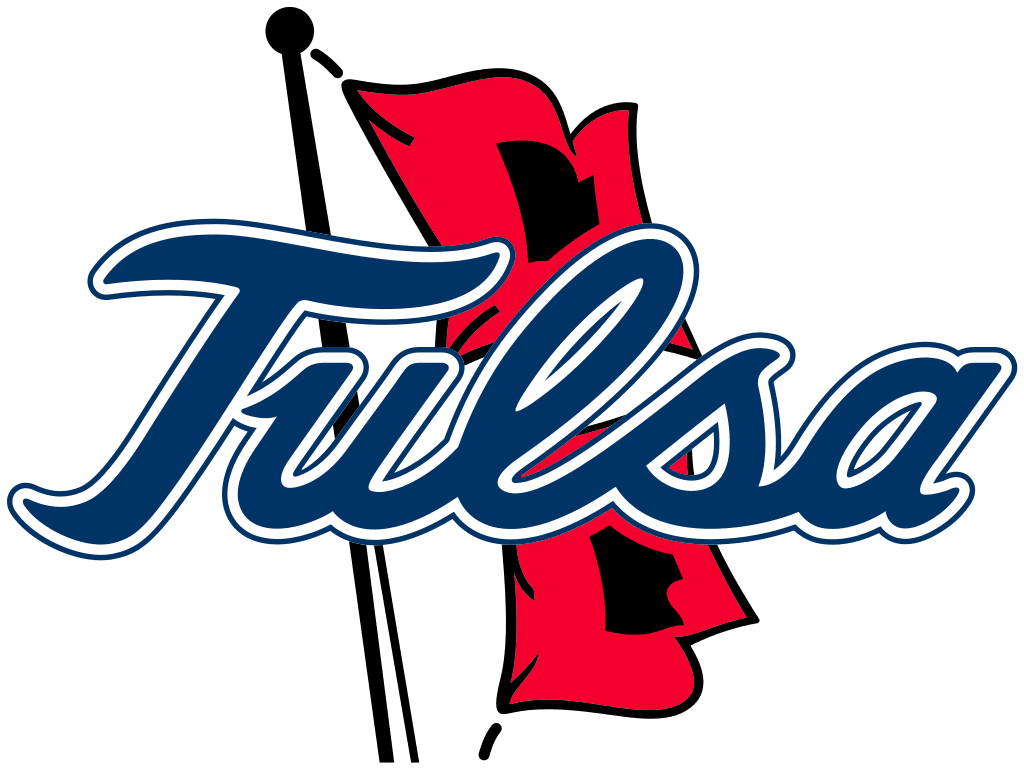 TULSA, Okla.  –– The University of Tulsa football team added six transfers to the 2021 roster. The list of newcomers includes five 4-year college transfers and one junior college student-athlete.

Tulsa added three players to each side of the ball, including two defensive backs and one lineman on defense, while one running back, one receiver and one lineman will join the offensive side of the ball.

On offense, Steven Anderson is a running back from Southern Miss, receiver Ezra Naylor II comes from Kansas and offensive lineman Will Farniok is from Nebraska. Defensively, lineman Elijah Taylor transfers from Eastern Kentucky after also playing two seasons at Notre Dame, and cornerbacks Travon Fuller, a transfer from Texas A&M, and Tyree Carlisle, who comes from Independence Community College.

TRANSFER ROSTER
Player                                Pos.     Ht.        Wt.      Cl              Hometown/HS/Previous School
Steven Anderson               RB        6-2       242      Jr-TR         Live Oak, Fla./Suwannee HS/Southern Miss
Tyree Carlisle                    CB        6-1       180      So-JC        LaGrange, Ga/ Troup County HS/Independence CC
Will Farniok                       OL         6-3       295      Jr-TR         Sioux Falls, S.D./Washington HS/Nebraska
Travon Fuller                     CB        6-1       180      Gr-TR        Athens, Texas/Athens HS/Texas A&M
Ezra Naylor II                   WR        6-4       206       Gr-TR       Atlanta, Ga./North Atlanta HS/Kansas
Elijah Taylor                      DL         6-3       280      Gr-TR        Cincinnati, Ohio/Moeller HS/Eastern Kentucky


TRANSFER BIOS
STEVEN ANDERSON • 6-2 • 242 • Jr-TR • Live Oak, Fla. • Suwannee HS • Southern Miss
Transfers to Tulsa from Southern Miss … a bruising running back who opted out during the 2020 season … has two seasons of eligibility remaining … played in 12 games in 2019 and rushed for 195 yards and 3 touchdowns … had a season-high 54 yards and one TD on 11 carries against FAU … also totaled 41 yards and one TD on 13 attempts vs. UAB … as a redshirt freshman in 2018, found his niche at running back after stints at QB and tight end … was second on the team for rushes (76) and yards (4.2 per carry) while leading the way with six touchdowns in 2018 … had career-highs of 19 carries or 92 yards and a score in the 2018 season finale … was an honorable mention Florida Class 5A all-state selection as a senior at Suwannee High School … threw for 707 yards on 32-of-89 attempts and nine TDs and only one interception, averaging 78.6 yards per contest as a senior … added a team-best 906 rushing yards on 131 carries (6.9 avg) with 11 scores and four 100-yard games.
TYREE CARLISLE • DB • 6-1 • 180 • So-JC • LaGrange, Ga. • Troup County HS • Independence CC
Transfers to Tulsa from Independence CC … played the 2020 season in the spring of 2021 at Independence Community College in the defensive secondary … was a two-year starting running back at Troup County High School … rushed for 1,092 yards, a 5.8 average and 16 touchdowns in his final two seasons … also caught 25 passes for 520 yards and 2 TDs in his prep career … gained 628 yards, a 6.3 average and 10 TDs his senior season.

WILL FARNIOK • OL • 6-3 • 295 • Jr-TR • Sioux Falls, S.D. • Washington HS • Nebraska
Transfers to Tulsa from Nebraska … was an Academic All-Big Ten selection in 2019 and 2020 …
played in one game as a sophomore in 2020, appearing at center in the season opener at No. 5 Ohio State … played in three games at center as a redshirt freshman in 2019 … made his Husker debut by playing the entire second half at center in Nebraska's season-opening win over South Alabama … played his prep football at Washington High School in Sioux Falls, S.D., where he was part of three state championship teams … was a dominant player on the offensive line, helping his team record a 35-1 record over his final three seasons.

TRAVON FULLER • DB • 6-1 • 180 • Gr-TR • Athens, Texas • Athens HS • Texas A&M
Transfers to Tulsa from Texas A&M as a graduate transfer … played in four games in 2020
played in all 13 games as a junior in 2019 … had a pair of tackles in the season-opening win over Texas State … made a tackle for a 4-yard loss against Lamar … had two tackles on special teams against Alabama … had a pass breakup in the win at Ole Miss … made two tackles against UTSA … appeared in all 13 games in both his freshman and sophomore seasons … played at Athens High School … recorded 54 tackles, two interceptions, one forced fumble and seven pass breakups as a senior …was a three-time all-district and All-State honorable mention selection.

EZRA NAYLOR II • WR • 6-4 • 206 • Gr-TR • Atlanta, Ga. • North Atlanta HS • Kansas
Transfers to Tulsa from Kansas as a graduate transfer … played at Kansas for two years and before that spent two years at Kennesaw State (2016-17) … played the 2018 season at Iowa Central CC … was an Academic All-Big 12 first team performer in 2020 at KU … played in six of KU's nine games on the season, earning starts in three … hauled in five receptions for a total of 66 yards, which was good for a 13.2 yards per catch average … his season long reception of 26 yards came against TCU … played prep football at North Atlanta High School … earned first team 5A all-region after totaling 37 catches for 785 yards with five touchdowns as a senior.

ELIJAH TAYLOR • DL • 6-3 • 280 • Gr-TR • Cincinnati, Ohio • Moeller HS • Eastern Kentucky
Transfers to Tulsa from Eastern Kentucky as a graduate transfer … also spent three seasons at Notre Dame … played in 21 career games at Eastern Kentucky and had 49 tackles … appeared in all nine games in 2020 and started eight times … concluded the season with 25 tackles, including 2.5 tackles for a loss and one sack, and had one interception, three pass deflections and recovered two fumbles … intercepted a pass at Troy (Oct. 17) … played in all 11 games in 2018 and had 24 tackles, 1.5 tackles for a loss, 0.5 sacks and four quarterback hurries … appeared in four games as a redshirt freshman at Notre Dame in 2016 … recorded three solo tackles one stop for a loss against USC … redshirted in 2015 … named to USA Today American Family Insurance All-USA Ohio Football Team as defensive lineman at Cincinnati Moeller High School … was a first-team Associated Press All-Ohio Division 1 All-State selection as a linebacker.
COURTESY TULSA ATHLETIC COMMUNICATIONS