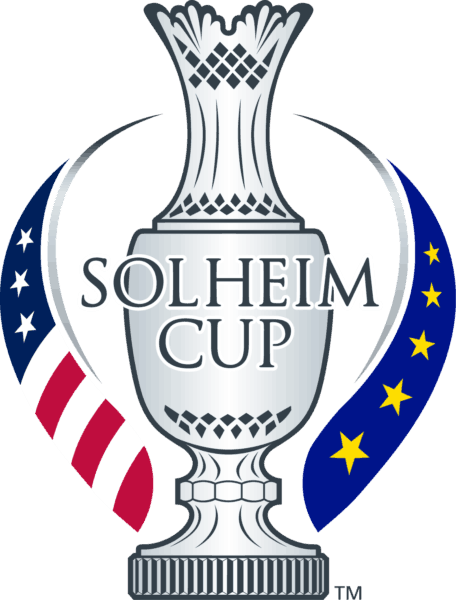 2021 Solheim Cup
Inverness Club | Toledo, Ohio | Sept. 4-6, 2021
Sunday Final Notes
Sept. 5, 2021
Team Europe Roster and Records
USA TEAM CAPTAIN PAT HURST SPEAKS TO THE MEDIA AFTER SUNDAY'S MATCHES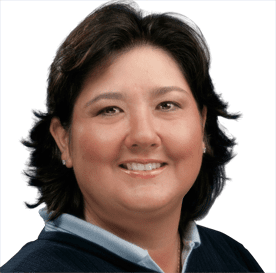 OVERALL SCORE – EUROPE 9, USA 7
SUNDAY FOUR-BALL RESULTS – EUROPE 2.5, USA 1.5
Yealimi Noh and Mina Harigae (USA) def. Celine Boutier and Sophia Popov (EUR), 3 and 1
Carlota Ciganda and Nanna Koerstz Madsen (EUR) def. Jessica Korda and Megan Khang (USA), 1 up
Mel Reid and Leona Maguire (EUR) tied with Jennifer Kupcho and Lizette Salas (USA)
Charley Hull and Emily K. Pedersen (EUR) def. Danielle Kang and Austin Ernst (USA), 4 and 2
MONDAY SINGLES PAIRINGS (all times Eastern)
12:05 p.m. – Anna Nordqvist (EUR) vs. Lexi Thompson (USA)
12:15 p.m. – Madelene Sagstrom (EUR) vs. Ally Ewing (USA)
12:25 p.m. – Leona Maguire (EUR) vs. Jennifer Kupcho (USA)
12:35 p.m. – Georgia Hall (EUR) vs. Nelly Korda (USA)
12:45 p.m. – Celine Boutier (EUR) vs. Mina Harigae (USA)
12:55 p.m. – Nanna Koerstz Madsen (EUR) vs. Austin Ernst (USA)
1:05 p.m. – Matilda Castren (EUR) vs. Lizette Salas (USA)
1:15 p.m. – Carlota Ciganda (EUR) vs. Brittany Altomare (USA)
1:25 p.m. – Sophia Popov (EUR) vs. Megan Khang (USA)
1:35 p.m. – Mel Reid (EUR) vs. Yealimi Noh (USA)
1:45 p.m. – Charley Hull (EUR) vs. Jessica Korda (USA)
1:55 p.m. – Emily K. Pedersen (EUR) vs. Danielle Kang (USA)
SUNDAY FOURSOMES RESULTS – EUROPE 1, USA 3
Danielle Kang and Austin Ernst (USA) def. Georgia Hall and Madelene Sagstrom (EUR), 1 up
Lexi Thompson and Brittany Altomare (USA) def. Charley Hull and Emily K. Pedersen (EUR), 2 and 1
Mel Reid and Leona Maguire (EUR) def. Nelly Korda and Ally Ewing (USA), 5 and 4
Lizette Salas and Jennifer Kupcho (USA) def. Anna Nordqvist and Matilda Castren (EUR), 3 and 1
SATURDAY FOUR-BALL RESULTS – EUROPE 2, USA 2
Nelly Korda and Ally Ewing (USA) def. Nanna Koerstz Madsen and Madelene Sagstrom (EUR), 1 up
Jennifer Kupcho and Lizette Salas (USA) def. Carlota Ciganda and Sophia Popov (EUR), 1 up
Anna Nordqvist and Matilda Castren (EUR) def. Lexi Thompson and Mina Harigae (USA), 4 and 3
Georgia Hall and Leona Maguire (EUR) def. Yealimi Noh and Brittany Altomare (USA), 1 up
SATURDAY FOURSOMES RESULTS – EUROPE 3.5, USA .5
Matilda Castren and Anna Nordqvist (EUR) def. Austin Ernst and Danielle Kang (USA), 1 up
Celine Boutier and Georgia Hall (EUR) tied with Ally Ewing and Megan Khang (USA)
Leona Maguire and Mel Reid (EUR) def. Nelly Korda and Jessica Korda (USA), 1 up
Charley Hull and Emily K. Pedersen (EUR) def. Brittany Altomare and Lexi Thompson (USA), 1 up
PLAYER RECORDS THROUGH SUNDAY FOUR-BALL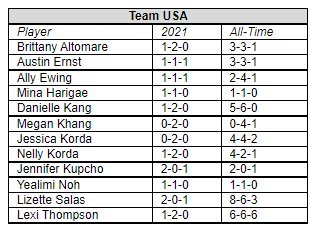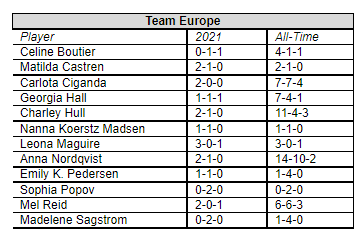 SUNDAY FOUR-BALL RECAPS
Yealimi Noh and Mina Harigae (USA) def. Celine Boutier and Sophia Popov (EUR), 3 and 1
American rookies Yealimi Noh and Mina Harigae took on Europe's rookie Sophia Popov and Celine Boutier in Sunday's afternoon fourballs and defeated the Europeans, 3 and 1.
The front nine saw the U.S. rookies make the turn with a 3-up lead courtesy of three birdies from Harigae at 2, 3 and 9. Early on, it looked like Captain Pat Hurst's faith in her all-rookie squad was well-earned.
"Mina made lots of good putts on the front nine and really got the crowd going, too, from that. It was good," said Noh. "It was good to have a lead on the front nine for once. I think it was our first time having a lead."
As any golf fan knows, no lead is ever safe in match play. The European duo birdied holes 10, 12 and 13 to tie the match and set up a shootout for the last five holes.
But the Americans were determined to come out and win a match in their first Solheim Cup. Harigae converted another birdie at No. 14 to reclaim a 1-up lead, and two more birdies at 16 and 17 gave the Americans another point.
"I think we were just ready to go more than anything. We were champing at the bit watching the morning matches, especially their comebacks," said Harigae. "I think that motivated us more. And pairing two rookies together, and we both got our first Solheim Cup points, that's a memory that is one of my best golf experiences."
Carlota Ciganda and Nanna Koerstz Madsen (EUR) def. Jessica Korda and Megan Khang (USA), 1 up
It was a competitive battle until the very end, as Carlota Ciganda and Nanna Koerstz Madsen eked out a point for Team Europe over Jessica Korda and Megan Khang of Team USA with a 1-up victory. There was no lead greater than that margin throughout the match for either team.
After sitting out the morning foursomes, Korda gave the Americans an early advantage by draining a 32-foot eagle putt from the first cut of rough on No. 2. Europe tied it with par on No. 4, then jumped out front at the par-4 seventh when Koerstz Madsen found the bottom of the cup from 27 feet for birdie. It did not faze Korda, as on the next hole, she blasted out of the greenside bunker to inches for a tap-in birdie on the par 5. Khang kept the momentum rolling on No. 9, chipping in from 9 feet out of the rough off the back of the green.
"If I was in trouble, Carlota played great and the other way around. If she was in trouble, I did some good stuff," said Koerstz Madsen, a Solheim Cup rookie. "The other girls played really good, so it was a really fun match going back and forth. The crowd was crazy."
The back nine of the match was quiet compared to the front nine, but it did have its moments. A birdie by Koerstz Madsen on No. 12 tied Europe with the Stars and Stripes. Three holes later, Ciganda buried a right-to-left 40-foot birdie to give Team Europe the lead for good.

"I think it was really important to get that point," said Ciganda, a five-time member of Team Europe. "It was a really tight match. The Americans were happy after they had a great morning, so we knew it was going to be a tough afternoon. Going into tomorrow, winning these two days was key."
Mel Reid and Leona Maguire (EUR) tied with Jennifer Kupcho and Lizette Salas (USA)
If anyone had any doubt, Leona Maguire and Mel Reid put it to rest with another phenomenal performance on Sunday to cement themselves as the dominant duo for this year's European Solheim Team. Two wins and a tie later, the two have earned 2.5 points together for the blue and yellow through the first two days of the Solheim Cup at Inverness Club, with the final half point coming from an exciting afternoon fourball session with Americans Lizette Salas and Jennifer Kupcho.

With an hour to reset from their dominant morning triumph together in foursomes, Maguire and Reid struck first with a birdie on No. 1 courtesy of Maguire. After Salas birdied No. 4 to tie it, the Americans gained their first lead at No. 6 where both players notched birdies. But before the turn, Maguire stuffed it close on No. 9 to easily tie it up as they made the turn.

U.S. Solheim Cup rookie Kupcho answered the call immediately, making consecutive birdies on Nos. 10 and 11 to go 2 up, but the Europeans answered back with a birdie by Reid on the par-3 12th to cut into the American's momentum and cut the lead in half. Two bogeys from Kupcho and Salas on No. 15 brought the match to a tie, until an outstanding chip in from just off the green at 17 put the Stars and Stripes out front.

It all came down to 18. With the opportunity to gain a half point for the Euros, Reid found birdie. From 136 yards out, she put it a few feet from the pin, tying the match. The half point was "huge," said the 33-year-old.
"I didn't have my best stuff today. I think they were obviously two great players and they played perfect four-ball. If one was out, one was making a look at birdie," said Reid. "Leona, again, played great, putted fantastic, kept us in the match, and then I just saw kind of a wave of yellow and blue, which was all our team, and I knew I had to pull something off. Leona has been obviously holing the winning putts everywhere, so I thought I'd take a little bit of credit finally."
And the veteran Salas only had positive things to say about her rookie partner as well. "I feel like the MVP of our team is this one right here," she said, hugging Kupcho on 18 green. "She played, again, amazing golf today. I did my part the first like six holes, and obviously we would have wanted a full point, but Europe is a tough competitor. She played amazing, and I'll figure my game out by tomorrow."
Charley Hull and Emily K. Pedersen (EUR) def. Danielle Kang and Austin Ernst (USA), 3 and 2
In their second match of the day, European duo Charley Hull and Emily K. Pedersen got the better of Danielle Kang and Austin Ernst. The battle was the finale to the afternoon fourballs session, and it was a tight affair for the opening four holes.
Ernst made a birdie on the fifth to put Team USA 1 up but Race to Costa del Sol champion Pedersen made birdie on seven and a sensational eagle on 8 to put Europe 1 up.
The Europeans extended their advantage on the par-4 11th when both players made a birdie and Pedersen drained another birdie on 12 to go 3 up.
"I was pretty chilled all the way. Emily made a great eagle on the eighth hole, and then I made two good birdies on the back nine on 10 and 11, then she birdied 12," said Hull. "It just gave us some good momentum."
Team Europe had chances to add to their score, but USA kept themselves in the hunt until the match was won when the Danish star left her second shot centimetres from the hole on 16 to record a 3-and-2 victory.
"It was a good day. I feel like I'm a whole other person compared to 2017," admitted Pedersen. "I feel like I'm a lot more mature, and I feel a lot more comfortable on the course. Charley is very easy-going and a great player – it is nice to have her by my side."
SUNDAY FOURSOMES RECAPS
Danielle Kang and Austin Ernst (USA) def. Georgia Hall and Madelene Sagstrom (EUR), 1 up
American duo Danielle Kang and Austin Ernst faced Team Europe's Georgia Hall and Madelene Sagstrom in the first match of Sunday morning's foursomes. It was the European pair who started the brightest and found form with the putter rolling in early birdies to go 2 up after the opening two holes.
However, Team USA soon began to turn the day around winning holes four, six and seven to put themselves 1 up.
But Europe hadn't given up the fight and won two holes of their own, with Hall's long birdie putt on 10 putting them back into the lead.
With the crowd behind them, Team USA regained the momentum with Kang's long putt on 13 to tie the match they won the next hole to move 1 up with four to play. And it was Team USA who held onto their advantage all the way down to 18 to claim their first point of the day.
"It was huge to get that point. We tried to get the crowd jacked up on pretty much every green, so that way everybody else could kind of hear those cheers," said Ernst. "Then we started hearing more cheers from everybody else."
"It was exciting. I'm really happy to put a point up there for both of us. We worked really hard for that point," added Kang. "She had some great shots into the green and I'm really happy for how we played. It was a tough match and we took them to 18, but we know that we can play better."
Lexi Thompson and Brittany Altomare (USA) def. Charley Hull and Emily K. Pedersen (EUR), 2 and 1
With a phenomenal finish, USA's Lexi Thompson and Brittany Altomare defeated European duo Charley Hull and Emily K. Pedersen on the 17th hole to earn a crucial point for Team USA.
The Americans birdied the second hole to gain an early 1-up lead, but the Europeans quickly turned the score to their advantage with two birdies and consecutive wins No. 3 and No 4.
Halfway through the match, the American team regained the lead with three out of four holes won on 7 through 10. Although Team Europe won 13 with a birdie, they missed their chance to level the score on the 16th and it was Thompson who sunk a long putt for birdie on No. 17 which gained her team one point.
"I missed the fairway [on No. 17] and Brittany got me into a perfect spot," said Thompson. "All I wanted was her on the green for me to get a putt at it and happened to roll it."
"Lexi and my attitude was just go beat them, get ahead, stay ahead, and just play our games and be aggressive," added Altomare. "I think we did that."
Thompson also commented on the Happy Birthday pins both teams are wearing in honor of Grace Godfrey, who turns 1 today. Baby Grace, the daughter of Tour veteran Grace Park and long-time Tour caddie Pete Godfrey, suffered severe health problems earlier this year and is still undergoing treatments.
"We came into the day just playing for Grace. It's her first birthday today; she's going through some health problems, and we just wanted to keep a smile on our faces for her and keep her in our prayers," said Thompson. "Came out today with that attitude that we're just blessed to be our here."
Mel Reid and Leona Maguire (EUR) def. Nelly Korda and Ally Ewing (USA), 5 and 4
Mel Reid and Leona Maguire continued to be a formidable duo for Team Europe on Sunday morning, taking a 1-up lead on the first hole over Nelly Korda and Ally Ewing and cruising home from there. Reid and Maguire won seven holes, including three in a row from 3-5, to earn a dominating 5-and-4 win over their American counterparts.
Maguire, a Solheim Cup rookie and the first Irish player to represent Europe, punctuated the win with a massive fist pump and a bear hug from her English playing partner. Reid and Maguire are now undefeated as a pairing at the 2021 Solheim Cup and will partner again in the afternoon's four-ball match.
"I think it was a pairing neither of us saw coming but the captains obviously saw something in us that we didn't see in ourselves. I think we're both fearless on the golf course, which is something you need to be in those matches, especially given the pairings we were up against," said Maguire. "I mean, Nelly and Jessica yesterday, Nelly and Ally today, world-class players, and we really had to be on our 'A' game to come out with a point."
"My role was to kind of make her feel comfortable as someone who's been on a few Solheim Cups, and just very, very impressed with her, honestly," added Reid. "That grit and determination is second to none. It's been an honor, honestly, playing with her the last few days."
Lizette Salas and Jennifer Kupcho (USA) def. Anna Nordqvist and Matilda Castren (EUR), 3 and 1
The European duo of Matilda Castren and Anna Nordqvist were the talk of day one at the 2021 Solheim Cup, winning both matches together. But in Sunday foursomes, it was Lizette Salas and Jennifer Kupcho who rewrote the headlines with a 3-and-1 victory to cap a strong morning session by the Americans.

"Well, this one [Jennifer] here is ice cold. I don't have to tell her anything," said Salas, a five-time member of Team USA. "She was reading putts for me, just all around an amazing team player these last two matches. I did what I could, and we got the job done together."

A par on the opening hole gave Team Europe an early lead, which was extended with a birdie on No. 3. Then on the par-4 6th, the Europeans found trouble off the tee and Team USA capitalized. Salas buried an 18-foot birdie to cut the deficit in half. But the very next hole, rookie Castren continued to show why she is anything but a rookie. From 197 yards out into a false front and severely uphill, the LPGA winner at the 2021 Mediheal Championship knocked her 5-wood to five feet. Nordqvist took care of the rest.
Both squads made a mess of the par-5 8th, with a bogey taking it for Team USA. At the turn it was a 1-up lead for the Europeans. The back nine belonged to the Stars and Stripes, however. Salas and Kupcho sealed the win by taking four straight holes from Nos. 14-17, a stretch that included a pair of monster putts for birdie from Kupcho.
"I definitely thrive under this [pressure]. It's so fun to hear the crowd road [like after my putts on Nos. 15 and 17]. As a rookie [on this team], it's super exciting for me," Kupcho said. "I love the sound of it. I'll keep doing it, hopefully.
"After yesterday, we were also 2 down [against Ciganda and Popov] and came back to win, so I just kept telling myself that we can turn it around."
COMPETITION SCHEDULE (all times Eastern)
Monday, Sept. 6
Singles – 12:05-1:55 p.m.
TV TIMES (all times Eastern)
Monday, Sept. 6 – 12-6 p.m., Golf Channel
WHITELINE PAR AND YARDAGE
36-36–72, 6,903 yards (par and yardage are subject to change through the start of the competition)
COURTESY LPGA TOUR & THE SOLHEIM CUP