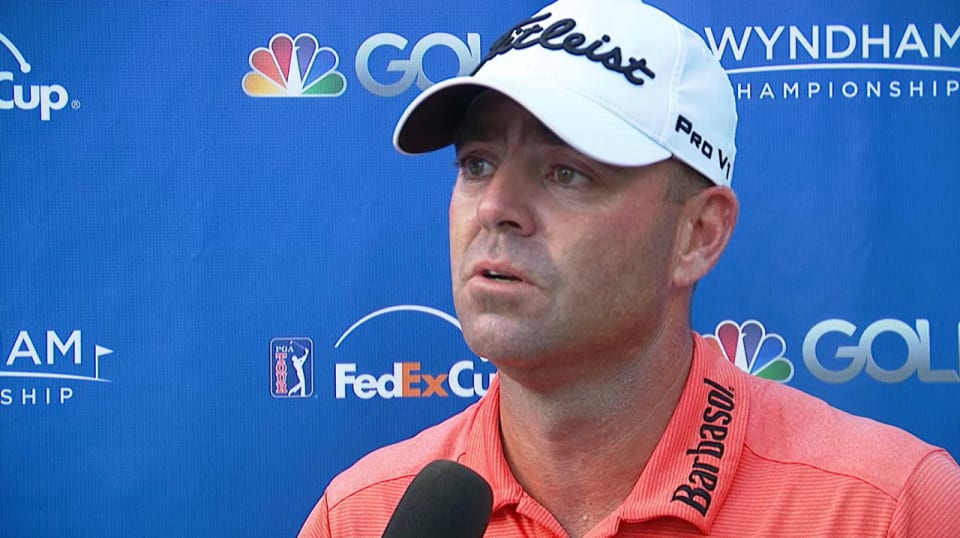 Former Ohio State star Ryan Armour knows everytime he plays in the Nationwide Children's Hospital Championship or the Memorial Tournament, he will have plenty of Buckeye fans on his side.
The 45-year-old from Akron has always done well at the Nationwide Children's Hospital Tournament but has never been the champion.
Armour, who is the grandson of Frank Armour Jr. of Pittsburgh, Pa. who was president of H.J. Heinz, was a 3rd team All-American at Ohio State in 1998. He was All-Big Ten in 1995 and 1998.
In 1993, he will ever be remembered for his battle with Tiger Woods in the United States Junior Amateur Golf Championship. He lost to the golfing legend-to-be on the first playoff hole.
Ryan has played on both the PGA TOUR and the Korn Ferry Tour. He has 2 professional wins, 1 on each tour. As of 8/22/21, he was ranked 99th in the golf rankings.
During this past week's NCHC, Armour has a decent week scoring a 66-71-67-72 for an overall tournament of -8 under par 276. But on Sunday, he was a +1 on the par 71 Ohio State Scarlet Course.
This week, August 31-September 5, the Korn Ferry Tour heads to the Greater Evansville area of Newburgh, IN., for the Korn Ferry Tour Championship Presented by United Leasing & Finance where Armour has finished second. The defending champion is Brandon Wu who won $180,000 in 2020. The purse for this year's event at Victoria National Golf Club is $1,000,000.