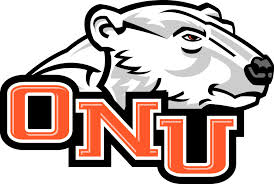 August 30, 2021
By Wes Mayberry
| 2021 Women's Golf Fall Schedule |
ADA – The 2020-21 season may be a hard act to follow for the Ohio Northern women's golf team.
After the fall season was canceled due to the COVID-19 pandemic, this past spring saw several additions to the program's all-time record leaderboards as well as the Polar Bears' first Ohio Athletic Conference championship since its only other one in 2007. They won the conference crown in record-setting fashion, posting a margin of victory of 36 shots with a school and league-record 990 strokes for 54 holes.
The team placed in the top two of every tournament in which it competed before capping the season with a 20th-place finish at the NCAA Division III Championships.
But ninth-year head coach Chad Bucci, who was voted as the OAC's 2021 Women's Golf Coach of the Year, is welcoming the return of 13 letter winners this fall and believes this year's squad has an even higher ceiling.
"We're not going to miss a beat," Bucci said. "I feel that we will be better than we were last year, so it's going to be very exciting."
Two of last season's starting five — Annika Neumann and Lydia Cranmer, whose names appear throughout the program's all-time record leaderboards — have graduated after earning All-Conference honors and posting respective stroke averages of 82.9 and 85.2 a season ago. Those averages ranked second and third on the team, but Bucci is highly confident in this year's group.
"Lydia and Annika were definitely two of the best in the OAC and will be missed, but we really like what we have on the roster," Bucci said.
Sophomore Grace Honigford (West Chester/Lakota East) headlines the returnees after earning a pair of OAC Player of the Week accolades and posting a program single-season record 18-hole average score of 79.3 over 17.5 rounds as a freshman. She won six tournaments overall and capped her highly successful first year by winning four straight, including the OAC Championships, and placing 28th in the NCAA Division III Championships.
Honigford's 54-hole score of 234 at the OAC Championships is a program record, and she owns the all-time third- and fifth-best stroke totals through 36 holes (153) and 18 holes (75), respectively.
"Grace is one of the easiest kids to coach. She approaches the game like a seasoned veteran," Bucci said. "Not having a fall season maybe slowed her down a little bit with the first couple rounds in the spring, but once she got going, she was a tough train to stop."
The Polar Bears also return four golfers who posted an average score in the 80s a season ago in juniors Isabella Orofino (Powell/Olentangy Liberty), Meghan Utterdyke (Lebanon/Bishop Fenwick), Olivia Galigher (Bolivar/Tuscarawas) and Torrie Smith (Kokomo, Ind./Western).
Smith and Utterdyke finished the season as All-Conference players after placing fifth and 11th, respectively, at the OAC Championships.
Utterdyke's 88.3-stroke average in 15.5 rounds was fifth-best on the team last season, and she closed the year with a 115th-place finish at the NCAAs while Smith averaged an 89.3 over 16.5 rounds and placed 124th at the NCAAs.
Orofino averaged 86.8 strokes over 9.5 rounds as a sophomore and had a strong close to the season with second-, eighth- and sixth-place finishes in her final three tournaments.
Galigher played in 11.5 rounds and posted an average score of 89.0 as a sophomore.
Senior Karlee Staugler (Saint Henry) and sophomore Rylie Smith (Cambridge/Buckeye Trail) also return after finishing last season with respective averages of 90.3 and 90.6, which ranked eighth and ninth on the team.
Senior Allison Logue (Cincinnati/McAuley), junior Jessica Tubbs (Maumee/Springfield) and sophomores Julia Gutchall (Mansfield/Shelby), Ellie Miller (Kenton), Allison Rountree (Loveland) and Shelby Starkey (Bellefontaine) round out the group of returning letter winners.
The team has also welcomed the addition of 12 freshmen, some of whom could be contributors this season.
"This is the best recruiting class I've had in a long time," Bucci said. "I'm excited about the class we have coming in that will be pushing our starters for spots."
The women's golf team opens its 2021-22 schedule on Sept. 5-6 with the two-day Polar Bear Classic at Colonial Golfers Club in Harrod followed by the Olivet (Mich.) Invitational at Medalist Golf Club in Marshall, Mich., on Sept. 10-11.
The slate also includes the Heidelberg Fall Invitational at Fostoria Country Club on Sept. 17-18, the Bluffton Beaver Classic at Bluffton Golf Club on Sept. 18-19 and the Capital Classic at Hickory Hills Golf Club in Grove City on Oct. 11.
The spring schedule will be released at a later date.
COURTESY ONU SPORTS