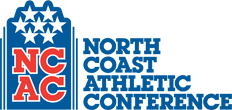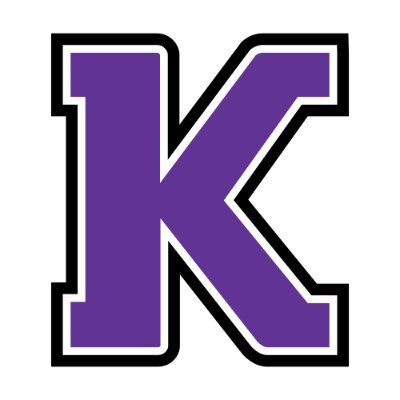 Wed, Aug 18, 2021
CLEVELAND, OH – Five-time defending North Coast Athletic Conference champion Kenyon was tabbed as the favorite in the race for the 2021 men's soccer championship according to preseason balloting of the league coaches.

The Lords collected eight of 10 possible first-place votes and 98 points overall. Ohio Wesleyan was picked second after garnering the remaining two first-place vote and 92 total points, while Wabash was selected third with 73 points and Denison took fourth with 66 points. DePauw rounded out the top five with 56 points, followed by Oberlin (50) in sixth, Wooster (48) in seventh, Allegheny (27) in eighth and Hiram and Wittenberg tied for ninth with 20 points apiece.

The Lords finished 2019 with a 19-2-2 record and an NCAA tournament run that extended into the third round. In 15 seasons, Head Coach Chris Brown has the most wins in program history and a 203-67-34 overall record, including eight NCAA tournament appearances. All-NCAC members returning from the 2019 season include first-teamers Sam Carson (Denver, CO/Denver East), Sam Hosmer-Quint (Columbia, MO/Hickman) and Scott Upton (Perrysburg, OH/St. Francis DeSales). Upton was named the 2019 NCAC Offensive Player of the Year after scoring eight goals, including four game-winners for the Lords. Also returning is all-conference second-team selection Sebastian Gaese (Frankfurt Am Main, Germany/Ziehenschule) and honorable mention selection Luke Muther (Concord, NH/Brooks School). According to United Soccer Coaches Division III preseason poll, Kenyon enters the 2021 season ranked No. 10, while Ohio Wesleyan has been tabbed No. 13.

The 2021 NCAC men's soccer season begins Sept. 1, with eight conference teams playing in non-conference action. The first day of NCAC play is scheduled to kick off on Sept. 25 with five league matchups, DePauw at Oberlin, Wabash at Wooster, Allegheny at Kenyon, Hiram at Wittenberg and Denison at Ohio Wesleyan.

Founded in 1983, the North Coast Athletic Conference is made up of ten academically selective colleges and universities – Allegheny College, Denison University, DePauw University, Hiram College, Kenyon College, Oberlin College, Ohio Wesleyan University, Wabash College, Wittenberg University and the College of Wooster, along with affiliate member, Earlham College (field hockey). The NCAC sponsors 23 championship sports, 11 for men and 12 for women.  
COURTESY NCAC ATHLETIC COMMUNICATIONS