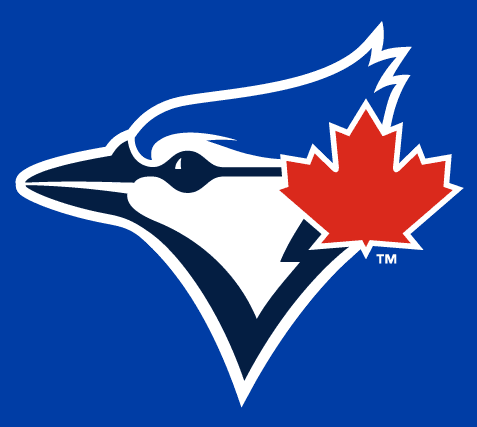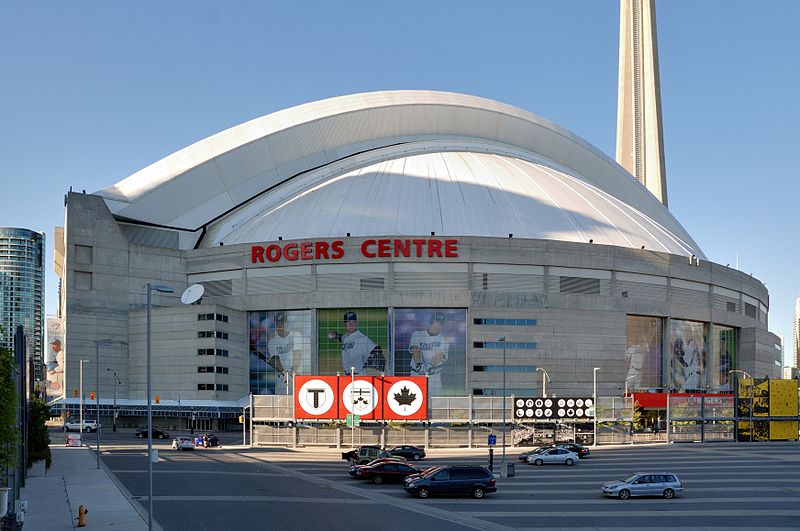 7/29/2021
It has been 670 days since the Toronto Blue Jays played a home game at Rogers Centre, and the country is preparing a homecoming fit for the occasion. The club today announces the welcome home festivities planned for July 29 and 30, including Canadian landmarks turning blue, fan giveaways and entertainment at the ballpark, and special pregame ceremonies.
The nation is celebrating the return of Canada's baseball team with landmarks across the country turning blue and white and/or raising a Blue Jays flag:
CN Tower (Toronto, ON) – illuminated on July 29 and 30
Toronto Sign at City Hall (Toronto, ON) – illuminated on July 29 through July 30
Niagara Falls (Niagara Falls, ON) – illuminated on July 29 from 10 to 10:30 p.m.
Fairmont Banff Springs (Banff, AB) – flag raising on July 29
LED Display at Rogers Place (Edmonton, AB) – illuminated on July 29
Yellowknife (NT) – flag raising on July 29
Regina (SK) – flag raising on July 29
Fredericton City Hall (Fredericton, NB) – flag raising on July 29
Fans attending Friday's game will receive a special "HOME" t-shirt, presented by TD, and a "HOME" mask upon entry. The Blue Jays are also honoured to host staff from Toronto General Hospital's Intensive Care Unit and their guests, as a thank you for their tireless sacrifices over the past 18 months. The club will host "Frontline Champions" and their guests in a dedicated section for each game of the first homestand.
Whether you are at the ballpark or celebrating from home, fans will be treated to special opening ceremonies, airing live on Sportsnet after an extended Blue Jays Central that begins at 6 p.m. ET. The ceremonies will feature:
Anthems performed by Forte, Toronto Gay Men's Chorus
250 members of the Canadian Military carrying the Canadian flag
Special tribute and welcome home from the fans to their Blue Jays
Ceremonial "All-Star" first pitch, with four community "All-Stars" throwing to the four Blue Jays All-Star players; community champions include:
Homeplate Lady, representing the steadfast support from Blue Jays fans while the team played away from home for two and a half seasons
A member of East York Baseball Association, whose participants, in the early months of the pandemic, donated registration fees to COVID-19 relief
Jeffrey, a COVID-19 survivor who won Jays Care Foundation's Opening Day 50/50 jackpot on April 15, one year after he was admitted to the ICU; he represents COVID-19 survivors and those in our community that we tragically lost, and their families
A TTC employee, who represents the thousands of Canadian workers that bravely showed up to their jobs to help our community so that others could stay home
Jays Care Foundation is bringing back its in-stadium 50/50 jackpot, now including online sales combined into one minimum $25,000 Grand Prize jackpot, drawn on Sunday, Aug. 8. Fans 18+ in Ontario can buy their tickets now at bluejays.com/5050, featuring early bird prizes on each game of the 11 game homestand. All proceeds from the draw will support communities as they recover from the pandemic.
The Blue Jays cannot wait to welcome fans back to the ballpark and celebrate with Canadians nationwide. Complete Rogers Centre health and safety protocols are available at bluejays.com/healthandsafety.
COURTESY TORONTO BLUE JAYS MEDIA RELATIONS