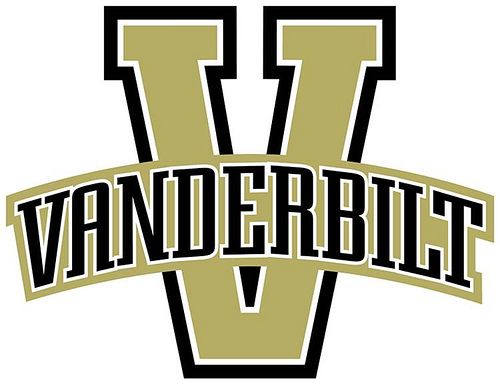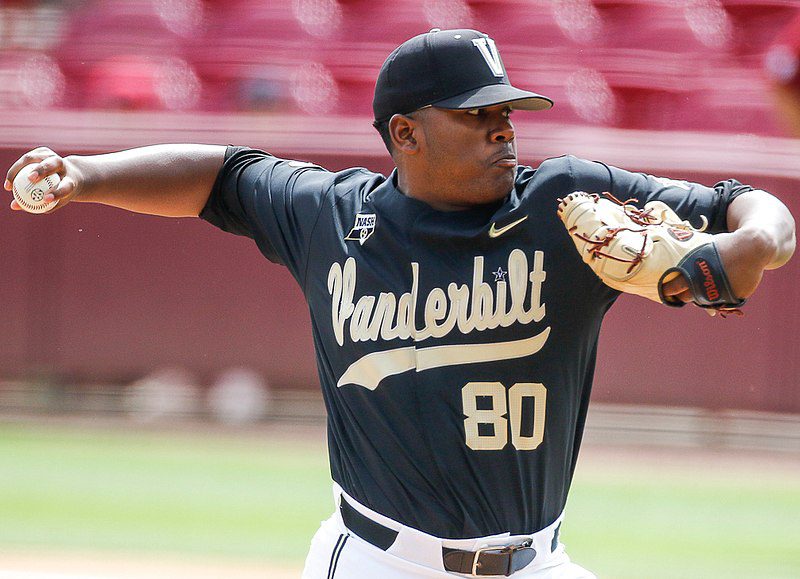 Vanderbilt (48-16) VS North Carolina State (37-19)
OMAHA, Neb. — Vanderbilt will live to play another day.
The Commodores (48-16) staved off elimination Friday at the College World Series by beating North Carolina State 3-1. They'll now face the Wolfpack (37-19) again at 1 p.m. Saturday.
"Just a very tough ballgame," Vanderbilt head coach Tim Corbin said. "I thought we pitched extremely well. We held it together in tough situations. Kumar getting us deep into the ball game, gave us everything he had and kept them down.
"They were tough. They're gritty. They've got some magic with them. I thought we certainly pitched well enough – Luke pitching at the end and just getting several 3-2 counts and just kind of holding serve and just getting through and keeping them off the scoreboard. They can do a lot of damage, certainly. He was able to contain them thankfully."
Vandy remained alive at TD Ameritrade Park thanks to six strong innings by starter Kumar Rocker (14-3) and 2 1/3 scoreless frames by Luke Murphy. Murphy worked in and out of trouble over the last few innings to preserve the win.
Vandy had a 3-1 lead in the bottom of the seventh when Sam Highfill recorded his third single of the day. An error by Carter Young then put two men aboard with nobody out – but CJ Rodriguez rocketed a throw to second behind Highfill to pick him off.
Chris McElvain got a strikeout before Hugh Fisher came in and hit Jonny Butler with a pitch. Murphy got the call next. Murphy went 3-1 on Luca Tresh before inducing a pop up to second.
North Carolina State's Devonte Brown continued to put the pressure on with a lead-off single in the eighth. But, after a one-out walk, Murphy got a strike out and grounder to second to escape the jam.
Murphy got two quick outs in the ninth before a single and a walk. Brown ended the game with a sharp groundout to short. 
North Carolina State starter Garrett Payne (0-1) went 5+ innings and was charged with three runs – two unearned – one two hits and three walks. He struck out three.
The Wolfpack played Friday's game with just 13 available players due to COVID-19 protocols.
"I think from a focus standpoint it's an elimination game for us. It's not for them," Corbin said. "So regardless of what the situation is, there's a lot of different emotions going into the game — the mystery of when the game is going to start, the mystery of what it looks like over on the other side.
"We got a positive outcome. And at this point I don't care what it looks like. It doesn't matter. We're still here. We're still playing and that's all that matters. And there is a toughness component that we've had that has allowed us to get through those moments."
After a 67-minute delay due to health and safety protocols at the outset, neither team could get the offense going until Dominic Keegan reached on an error to start the fourth. A Troy LaNeve bunt moved Keegan to second and a Javier Vaz dribbler to the mound allowed Keegan to head to third.
Rodriguez battled to poke a two-strike single to left field making it 1-0 Commodores.
After Parked Noland lined a single to left, Spencer Jones was hit by a pitch before a wild pitch scored Rodriguez.
In the fifth, the Wolfpack's Carson Falsken dropped a bunt single down the third-base line to lead off the inning before Highfill chopped a single to left. Eddie Eisert's grounder to first put runners at second and third with one out.
DeAngelo Giles hit a sacrifice fly to left, making the score to 2-1 in favor of the Commodores.
Vaz drew a walk to start the sixth and then stole second with North Carolina State reliever Dalton Feeney on the mound. Vaz went to third on a sacrifice fly by Rodriguez.
Noland stepped up and laced an RBI single to center making it 3-1.
That score would hold up.
• Rocker is now tied with Carson Fulmer and Tyler Beede for pitching wins in a single Vanderbilt season with 14.
• Rocker's 27th career pitching win is tied for the third-most in Vanderbilt history.
• Rocker's 315 career strikeouts is now fifth-most in a Vanderbilt career while his 173 strikeouts this season is the second-most in a single Vanderbilt season.
COURTESY VANDERBILT ATHLETIC COMMUNICATIONS