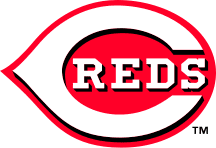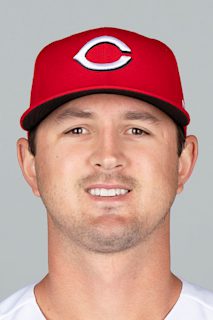 Back on May 29 everyone who is a Cincinnati Reds fan thought the season was slipping away with so many injuries to starting pitchers, key players and the bullpen blowing games in bunches. The team was 6 games under .500 and 7 games out of first place trailing the Milwaukee Brewers. The only aspect that the fans had faith in was the team's offense. which has been among the leaders all season and leads MLB with 12 games of scoring 10+ runs or more in a game.
Since that day in May, the team has been on fire, winning 13 of 16 games, sweeping two key Central Division foes in the Cardinals, four straight and this week the Brewers.
On Wednesday afternoon, the Reds won their 6th straight game with the 2-1 win over Milwaukee. Their first sweep in the Beer Capital of the World since 2009. The other scores were by 10-2 and 2-1 in 10 innings. Cincinnati came into the series with a 2-4 record against the Brew Crew. And are now within 2 games of 1st place and the Brewers in the tight Central Division where every team but Pittsburgh has a chance to get into the playoffs.
Since long-time 1B Joey Votto came off the Injured List, the Reds have played well and the 37-year-old Canadian has come through with clutch hits and leadership. And in Wednesday's game, he was one of the heroes in a surprise way.
Votto scored all the way from first base with the winning run in the seventh inning after Tucker Barnhart doubled down the left-field line to make it 2-1.
The Reds beat Milwaukee ace Freddy Peralta (6-2) and gave their new team ace Tyler Mahle (7-2) the win. Mahle was once again superb, going 6 innings, matching a career-high 12 strikeouts.
The Bullpen of Brad Brach, Sean Doolittle and Lucas Sims held the cold Brewer bats at bay the final 3 innings to give the team a happy flight to their next destination on the road trip playing the tough, but up and down San Diego Padres, Thursday-Sunday. Sims now has a team-leading 7 saves.