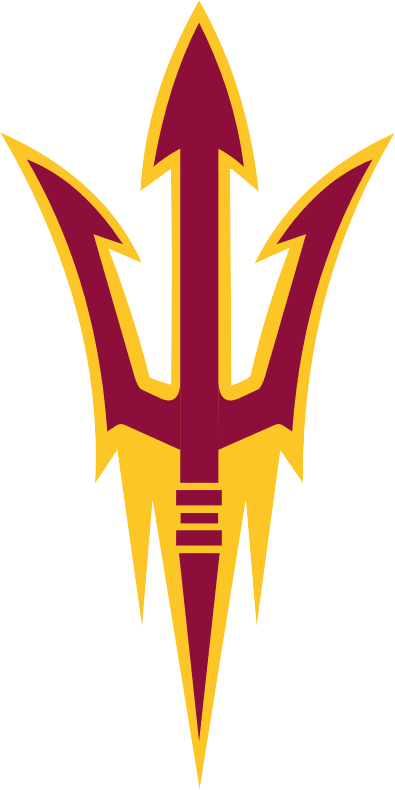 June 11, 2021
TEMPE – Willie Bloomquist – among the legendary players in Sun Devil school history and a staple in the baseball world both locally and nationally – has been named the head coach for the Arizona State University baseball program, on June 11, 2021, as announced by Vice President for University Athletics and Athletics Director Ray Anderson.

A 14-year Major League Baseball veteran and with over 20 years of experience in professional baseball, Bloomquist returns to the Sun Devils as one of the most accomplished alumni in program history and has remained deeply entrenched in all levels of baseball.

Bloomquist spent five years as a Special Assistant to Arizona Diamondbacks President & CEO Derrick Hall after joining the front office in May 2016. In this role, Bloomquist assisted Hall and other departments throughout the baseball and business side of the organization, including working on-field with players at all levels of the organization, attending community events, meeting with corporate partners, interacting with season ticket holders and visiting D-backs Minor League affiliates.

The Port Orchard, Wash., native joined USA Baseball's Board of Directors in 2016, a post he has retained since then. Bloomquist is a two-time alum of Team USA, having played for the Collegiate National Team in 1998 and for the 2013 World Baseball Classic.

Bloomquist became the first Arizona State Sun Devil to play for the Diamondbacks and spent 3 seasons with the franchise from 2011-13, serving a key role on the 2011 National League West Championship team. In 225 games for the D-backs, he hit .289 with 36 doubles, 8 triples, 4 homers, 63 RBI, 43 walks and 27 stolen bases. In the 2011 NL Division Series vs. Brewers, he hit .318 (7-for-22) with an RBI and three stolen bases in five games. In 2012, he set career highs with a .302 average and 21 doubles.

During his 14-year Major League career, which included time with the Mariners (2002-08, '14-15), Royals (2009-10) and Reds (2010), Bloomquist hit .269 with 778 hits, 110 doubles, 23 triples, 18 home runs, 225 RBI and 133 stolen bases in 1,055 career games. He compiled a .977 fielding percentage playing outfield (339 games), shortstop (305 games), third base (142), second base (141) and first base (47). Of the 111 Sun Devils to play in MLB, only seven earned more service time than Bloomquist.

Bloomquist played three seasons at ASU (1997-99) and earned 1999 Pac-10 Player of the Year honors as a junior. In 1998, he tied a College World Series single-game record with 5 hits in a game while leading a team that competed for the National Championship. Bloomquist was an All-American in both the 1998 and 1999 campaigns. He finished his college career with a .394 average before being drafted by the Mariners in the third round of the 1999 draft.

To this day, Bloomquist still holds the fourth-highest career batting average in school history (.394) while he remains fifth in ASU history in runs (216), fourth in triples (22) and fourth in stolen bases (72) and was named to the All-Packard Team in 2014.

The definitive student-athlete, he graduated from ASU in December 2001 with a degree in management from the W.P. Carey School of Business and in 2013, he was inducted into the ASU Sports Hall of Fame. In 2019, he was inducted into the CoSIDA Academic All-America Hall of Fame. He was a CoSIDA Academic All-American in 1999 and a two-time Pac-12 All-Academic First Team selection.

Bloomquist has long been involved in the communities in which he played and was the D-backs' 2012 Roberto Clemente nominee for his efforts with Phoenix Children's Hospital where he and his wife, Lisa, founded the Abe and Mac Fund to supply electronics and entertainment for patients that have extended stays at the hospital.

In 2018, the D-backs dedicated Willie Bloomquist Field in Tempe as part of the Diamonds Back Field Building program.

He and his wife have four daughters, Natalie, Ava, Layla and Sydney.

The hire is subject to approval from the Arizona Board of Regents.
RAY ANDERSON INTRODUCTION OF WILLIE BLOOMQUIST
"I can tell you in my eight years as AD for ASU Baseball, I have seen a lot, I have certainly heard a lot, but I have also learned a lot. Sun Devil Baseball is not ordinary in any way, rather it is extraordinary in many ways. It is absolutely special. In evaluating the state of the program, in particular as we look toward where we are going, I came to this conclusion. In order to get it back, we have to give it back. In order to get back the energy, the passion, the commitment and love of ASU Baseball from our fans, our former players, our alums, and our donors, we need to give ASU Baseball program back to our fans, former players, alums, and donors. I concluded with advice from trusted colleagues, that we needed to give the program back through the heart of soul of a new leader who himself has personally and passionately lived and loved ASU Baseball on the diamond, in the dugout, in the classroom, and in the community. And we have him. We have him now. On behalf of President Michael Crow and all of Sun Devil Athletics, I am delighted to introduce the new Head Coach for Sun Devil Baseball, Willie Bloomquist."

WILLIE BLOOMQUIST OPENING COMMENTS
"Thank you to President Michael Crow for this opportunity to come back to represent this school and university. Thanks to Ray Anderson for hiring me and putting your faith and trust in me. All of those that were part of the hiring process, including Jean Boyd, Ken Landphere, Don Bocchi, and Graham Rossini. Thank you guys for believing in me and giving me this shot. Putting on this jersey is very special, not only for me, but for my family. My wife Lisa and my four daughters Natalie, Ava, Layla and Sydney. We are Sun Devils in this house and we bleed Maroon & Gold. I have bled Maroon & Gold since I was a kid. I wanted to come to Tempe to play for the Sun Devils. When I was a 17-year-old kid and came down to Tempe and put this jersey on for the first time, I knew I was representing something very special. There is a tradition like no other. It is arguably the great tradition in college baseball built by those before me. The great Bobby Winkles and Jim Brock laid the groundwork for such a tremendous program. I knew when I put this jersey on, I was representing that and representing this community, this school, and this program. For me, those three years that I got to play for my mentor Pat Murphy, it went by in a blink of an eye. I remember the day I signed to play professionally, there was a big part of me that didn't want to do it because I was leaving something so special behind. Playing for something greater than yourself. Playing for a program that cares and a tradition like no other. It was kind of an emotional day because I never thought I'd be able to put the Sun Devil jersey back on again. Fast forward 20-some-odd years later, this opportunity presented itself. It has been surreal; it has been a dream come true. I could not think of any other place in the country that I would go. This is where I would love to be the rest of my life. I am a Sun Devil, man. This is the best tradition, the best place that I want to be. When you look top to bottom just the overall atmosphere from a standpoint of former players and alumni, great fans support, donors, and people who really get behind this program. It has been coming out in droves the past couple of days with text messages from people who have heard. The overwhelming support for me has been tremendous and I thank everybody for that. This new chapter is not about me anymore, it is about these young men in the locker room and these kids that are coming forward after this group and beyond. It is my job to create a culture and create an atmosphere where these kids get better and improve. That is my goal going in, championship cultures create championships. You can't build Rome in a day, but at some point in time the foundation is set and the groundwork is already laid for this program, for me it is a matter of creating that culture inside the locker room and getting these guys to believe that they are good. Let's be honest, this program is not for everybody. It is not going to be a cakewalk going through it, but at the end of the day my job is to prepare these young men for a career beyond ASU Athletics if that is what they choose to do. Or something else where they are ready to be successful in the everyday world. For me, this is an opportunity of a lifetime to come back and put these colors on and wear this jersey again. I couldn't be more excited and couldn't be happier. I am really anxious to get started."
COURTESY ARIZONA STATE ATHLETIC COMMUNICATIONS